J.T Vaughan Equine
Conference
Annual Conference Sees 700 Attendees
The 2019 Annual Conference and the J.T. Vaughan Equine Conference held Oct. 17-20 at The Hotel at Auburn University and Dixon Conference Center attracted 700 attendees for the conferences that included more than 90 hours of continuing education lectures, as well as special keynote speaker AU Athletic Director Emeritus David Housel.
During a special Oct. 17 lunch, winners of the Wilford S. Bailey Distinguished Alumni, El Toro, and Vaughan Equine Achievement Awards were honored. Two other alumni were recognized during class reunions with Young Achiever Awards. All the impressive award winners are detailed in the following pages.
Other highlights of the conference weekend included 10 class reunions drawing 502 alumni and guests together, along with Centennial Club and Back-to-College events.
Re-live conference weekend via some of the many photos that follow, and be sure and mark your calendars for the 2020 Annual Conference and the J.T. Vaughan Equine Conference to be held Oct. 22-24, 2020.
The Bailey Awards
Alumni recognized with College of Veterinary Medicine's highest awards
---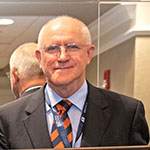 John T. Hathcock
John T. Hathcock earned his Auburn DVM in 1976 and later earned his M.S. in veterinary radiology, also from Auburn. Following graduation, he worked as an associate veterinarian at the University Boulevard Animal Hospital in Jacksonville, Fla., and the Animal Medical Clinic in Lakeland, Fla. He joined the Auburn faculty in 1984 and has served as professor and chief of the section of radiology and anesthesia in the Department of Clinical Sciences. (See "Hathcock Retires," page 27.)
Over the course of his long Auburn career, Hathcock has been honored with a number of teaching awards including the Auburn Student Government Association's Outstanding Faculty Award for the College of Veterinary Medicine and the Carl Norden-Pfizer Distinguished Teacher Award. A diplomate of the American College of Veterinary Radiology, he is also a member of a number of professional organizations including the AVMA, ACVR, and International Veterinary Radiological Association.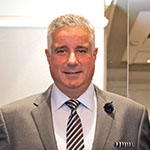 Dominic J. Marino
---
Dominic J. Marino earned his Auburn DVM in 1989 after earning his B.S. in biology from Auburn in 1985. A diplomate of the American College of Veterinary Surgeons and the American College of Clinical Thermology, his professional experience includes serving as surgical research consultant at Nassau University Medical Center in East Meadow, N.Y., visiting lecturer at the American Veterinary School in Rome, Italy, and as a research associate at Brookhaven National Laboratory in Upton, N.Y. Marino is currently chief of staff and chairman of the Department of Surgery at Long Island Veterinary Specialists in Plainview, N.Y.
The recipient of numerous awards and frequent recognition for his work with service dogs working with various New York law enforcement agencies, Marino also has received previous recognition from his alma mater in the form of the CVM's Young Achiever Award, presented in 1999. The current president of the New York Veterinary Foundation, he is also a member of a number of professional organizations, including the AVMA, New York City and State Veterinary Medical Societies, American College of Veterinary Surgeons, and the American Academy of Thermology.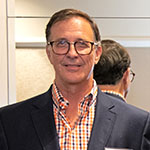 Samuel Cartner
---
Samuel Cartner earned his Auburn DVM in 1983 after earning his B.S. from North Carolina State University. He later earned both an MPH and Ph.D. from the University of Alabama-Birmingham. After practicing at veterinary clinics in Virginia, Florida, and Alabama, Cartner joined the faculty of the University of Alabama-Birmingham as an instructor in 1995. Over the years, he has held a number of positions on the UAB faculty, leading to his current multiple roles as professor in the Department of Genetics, associate vice president of animal research services, and director of the animal resources program. He also serves as director of the Southeastern Biosafety Laboratory at UAB.
In 2016 Cartner was honored with the UAB School of Medicine Dean's Excellence Award for Service. He is a member of numerous professional organizations, including the AVMA, American Association for Laboratory Animal Science, American College of Laboratory Animal Medicine, American Society of Laboratory Animal Practitioners, and Alabama VMA.
EL TORO AWARD
Willis Receives El Toro Award
---
Lisa Willis '05, DVM, received the El Toro Award for Excellence in Food Animal Medicine for her dedicated work in food animal practice. A private practitioner in Gustine, Tex., Willis is nationally recognized as an authority in treatment of rodeo bulls and has been a frequent speaker at professional meetings. After graduation from Auburn, she worked for several years at the large bovine referral practice at Elgin Veterinary Services before opening her own practice in Gustine. Her services span a wide geographic area for clients owning cattle, deer, exotic hoof stock, and horses. Willis also frequently hosts students from Auburn and elsewhere for externships and preceptorships.
The El Toro Award for Excellence in Food Animal Medicine was established in 1994 and has been awarded annually through the generosity of Dr. James G. Floyd, Jr., in memory of his father, J.G. Floyd. The award recognizes veterinarians who have served as exemplary role models for veterinary students pursuing food animal practice. A major focus of the award is to provide opportunity for interaction between veterinary students and the recipient to increase veterinary students' interest in food animal medicine..
JTV EQUINE ACHIEVEMENT AWARD
Dr. Mark Cheney '69
---
Dr. Mark Cheney is a 1969 Auburn DVM graduate. Following graduation, he practiced in Delaware, then traveled between Kentucky and Florida working in the Standardbred and Thoroughbred racing industry. He has served as member and leader on the AAEP racing commission and is an honor roll inductee of both the AAEP and AVMA. He is lauded as a mentor by innumerable veterinarians after helping each to develop the skills necessary for success in equine practice and he has shared his knowledge with many more in the equine veterinary community through his presentations at the AAEP national convention.
YOUNG ACHIEVER AWARDS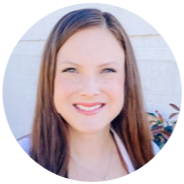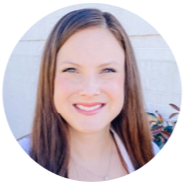 Dr. Ashley Jane Watkins Ward '10
---
Ashley Jane Watkins Ward '10 earned her undergraduate degree from Auburn in 2006 from the Department of Animal Sciences and her DVM degree in 2010, then began her career as an associate veterinarian at the Montevallo Animal Clinic in Montevallo, Alabama.
In 2018, she and her brother, Brian Watkins '13, purchased Bryson Veterinary Clinic in their hometown of Wetumpka, Alabama. In the two short years since taking over ownership, she and her brother have worked diligently to build upon the tremendous success of the previous practice owner. Ward lives in Wetumpka with her husband, Jeremy, and their 4-year-old son, Barrett. The couple will welcome a daughter in January 2021.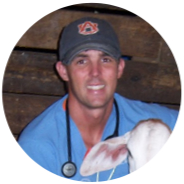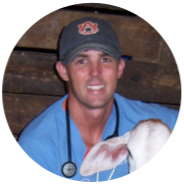 Dr. Chance L. Armstrong '10
---
Armstrong earned his DVM Magna Cum Laude from Auburn in 2010. Following graduation, he joined a five-veterinarian mixed animal practice in Okeechobee, Florida. His time in private practice was primarily spent providing services to beef and dairy producers in the region, but he also treated horses, small ruminants and captive cervids.
After returning to Auburn in 2012 to pursue a residency in comparative theriogenology and a master's degree, Armstrong became a diplomate of the American College of Theriogenologists in 2015. Following his residency, he joined the food animal faculty at Louisiana State University. A member of the American Association of Bovine Practitioners, his interests include herd health preventative management, urogenital surgery and advanced reproductive techniques in food animals. In 2018, he co-authored the second edition of the Bull Breeding Soundness Manual.
Armstrong is an active member of the Louisiana State Animal Response Team and has provided disaster relief during hurricanes Harvey (2016), Michael (2018) and Laura (2020). In 2014, his significant contributions to animal agriculture were recognized when he was named to Vance Publishing Corporation's "40 under 40," which honors young leaders in the agriculture industry.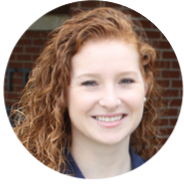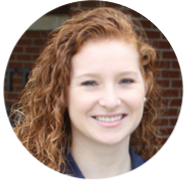 Dr. Jessica Rush '10
---
Rush received a bachelor's degree in animal science from Auburn prior to earning her DVM in 2010. Following her graduation, she accepted a position in a rural mixed animal practice in Ashland, Alabama.
After five years in private practice, she returned to Auburn as a theriogenology resident in 2015. Following completion of the residency program and achieving board certification by the American College of Theriogenologists, she accepted a position as assistant clinical professor at Auburn in the Department of Food Animal Medicine and Surgery. Rush's research interests include bovine reproduction and beef cattle health with emphasis on venereal diseases and infertility, particularly in the bull.
DEAN'S DISTINGUISHED SERVICE AWARD
Bailey Small Animal Teaching Hospital Emergency, Critical Care and Inpatient Nursing Team
---
The newly established Dean's Distinguished Service Award was presented to Stephanie J. Pitzer, certified veterinary technician and veterinary technician specialist in Emergency and Critical Care, along with her entire 20-member nursing staff at the Bailey Small Animal Teaching Hospital—a nationally recognized Level I Emergency and Critical Care Facility and Level I Trauma Center. During COVID-19-related alternate operations, as members of the hospital's Emergency and Critical Care Service, Pitzer and the nursing staff provided the highest standards of individualized care to over 1,500 small animals, even during the height of the pandemic.
---
2020 Annual Conference Sponsors
Platinum Level
Boehringer-Ingelheim
Merck Animal Health
Silver Level
Seminole Wellness
Purina Pro Plan
Elanco Animal Health
Bronze Level
Return to home