Can the U.S. Become
Exceptional Again?
---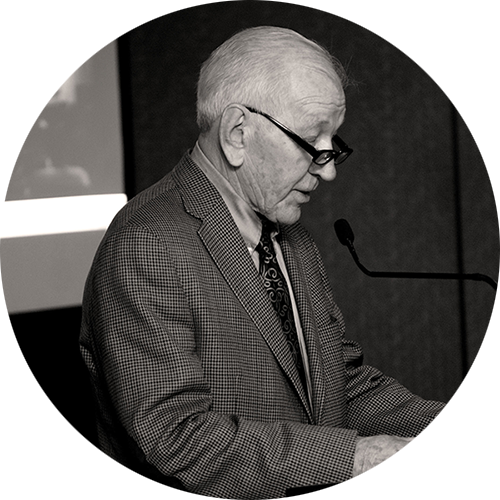 by Dr. Tom Vaughan '55 | Dean Emeritus
[The Wall Street Journal, August 21-22, 2022]
Short answer:
Auburn is doing its part.
A previous presidential administration advanced the concept that the U.S. was out of order in holding itself up as exceptional, and as such, was worsening its relation to other nations. There followed an apologetic stance and attempts to demean itself in international affairs. The president was rewarded with the Nobel Peace Prize for his efforts. I shan't make unfair analysis of the results, but coincidental or not, America's diminished influence has been followed by significant problems in the Middle East and Far East. Which raises the question, is it wrong to take pride in significant accomplishments? 
Pride, as one of the seven capital sins (associated with such as anger, lust and sloth) need not be confused with gratitude for worthwhile accomplishments based on the bedrock of honest efforts and commendable self-sufficiency. At a time when the eternal verities are being threatened by certain "progressive ideologies," it is more important than ever to restate the grounds on which they stand. 
From William Wordsworth's The Character of the Happy Warrior, an excerpt: 
"Whence, in a state where men are tempted still 
To evil for a guard against worse ill, 
And what in quality or act is best 
Doth seldom on a right foundation rest, 
He labors good on good to fix and owes 
To virtue every triumph that he knows" 
In keeping with that theme, Auburn can take justifiable pride in good evidence of exceptional achievements, as may be claimed in these recent illustrations.
No better example of "One Medicine" can be found than in the College of Veterinary Medicine's research on GM1 gangliosidosis — an inherited disorder that progressively destroys nerve cells in the brain and spinal cord and is estimated to occur in one in 100,000 to 200,000 newborn children. Based on work started in the 1970s by Professor Emeritus Dr. Henry Baker, Dr. Doug Martin, director of Auburn's Scott-Ritchey Research Center, developed the gene therapy treatment which had been used to extend the lives of cats affected by the diseases for use in children. This work was done in collaboration with scientists at the University of Massachusetts Medical School and the National Institutes of Health. At the time of this report, the treatment had been used on 11 children, the first of three clinical trials underway and shows great promise. Other trials include the University of California-Irvine and the University of Pennsylvania. 
In March of this year, it was announced that the U.S. Department of Homeland Security Science and Technology Directorate (DHS S&T) had awarded the AU College of Veterinary Medicine a five-year, $24 million contract to advance detection canine sciences and advance operational threat detection capabilities. It is the single largest research contract ever awarded to Auburn University. It will support initiatives in the transdisciplinary Detection Canine Sciences, Innovation, Technology and Education (DCSITE) program. It will be expanded to include external partnerships with other academic institutions, national laboratories and private companies.
A further example of the college's research capabilities in olfaction is the discovery by Dr. Vitaly Vodyanoy of metal, specifically zinc, nanoparticles in nose cells that dramatically enhance the sense of smell.
Yet another instance of the breadth of Auburn's contributions to one medicine is the Boshell Diabetes and Metabolic Diseases Research program that has 54 faculty members from 10 academic units across campus under the direction of Dr. Robert Judd, Boshell chair and head of the Department of Anatomy, Physiology and Pharmacology, researching causes and treatments for diabetes and related diseases.
No issue is more important than keeping up with the ability of viruses to mutate and to develop resistance to effective vaccines and antibiotics. Quoting Dr. Xu Wang, assistant professor of comparative genomics in animal health, "Antimicrobial resistance will be at the center of the next pandemic." Here again is the focus of Auburn Vet Med's research team.
Since 2021, the college is home to the new Animal Health and Agro-/Bio-Defense (AHAD) program, a national network of U.S. government agencies and land-grant universities devoted primarily to diseases affecting economically important domestic animals that pose a threat to public health and national security. In partnership with the USDA-Agricultural Research Service, initial and planned funding of $2.5 million extends over the next five years.
Anchoring a phenomenal year in Auburn's sports programs, including gymnastics, basketball and baseball, is Auburn's equestrian team and Veterinary Medicine, a winning combination. If you ask Coach Greg Williams and Dr. Jennifer Taintor, Auburn's equestrian team stands at the top nationally, with six overall national championships in addition to numerous wins for regional and individual titles. Impressive new facilities, including arena and training tracks, amplify the university's commitment to the program. 
Recognition of the university's appreciation of veterinary medicine's role in all of this, found illustration in the invitation of Dr. Jay Price, class of 2006, CEO of Southern Veterinary Partners, to deliver the keynote address to the university's commencement ceremonies on August 5, 2022.
In consideration of the university at large, special recognition goes to the Retirement Systems of Alabama and Dr. David G. Bronner, CEO, for their visionary investment over 13 years ago of $70 million in SiO2 Materials Science to develop the perfect safest package for the new family of DNA/mRNA vaccines developed by Moderna for the COVID-19 vaccine now being used in 185 countries around the world. This makes Auburn the center of the world for further development and new products. AU's Chemical Engineering Department furnished the greatest percentage of the technical work force. Of more than a little interest is the fact that Auburn's new president, Dr. Christopher Roberts, was formerly the department head of Chemical Engineering.
Auburn industries will soon have a new space to train and develop their employees' skills at the new Auburn Center for Developing Industries (ACDI) Business Center. Funding was provided by Congress, which approved in March the Consolidated Appropriations Act, including a $3 million federal appropriation to fund an expansion of ACDI. Congressman Mike Rogers requested the funding on behalf of East Alabama communities.
A related program is the new AUBIX Data Center, a 40,000- square-foot facility to give businesses and public entities statewide a tech edge and increased access to high-speed internet, improving cybersecurity and computer science training. Founded by Auburn businessmen, the mission-critical digital infrastructure and increased connectivity will benefit healthcare and financial services across the state.
Announced in March 2022, Auburn University and Fort Benning agreed to an $18 million, 10-year partnership in which Auburn University's Department of Risk Management and Safety will manage environmental services at Fort Benning involving hazardous waste, water and air, and by providing other environmental education and training services involving about 62,000 soldiers a year — more than anywhere else in the Department of Defense. International in scope, it trains officers from 105 nations around the world. The program will also extend to eight Army posts across the Southeast. To help drive the collaboration, Auburn's College of Forestry, Wildlife and Environment will be establishing the Center for Natural Resource Management on Military Lands.
Announced in March 2022, American retail supergiant Wal-Mart has partnered with researchers at Auburn to implement cutting-edge technology in modernizing inventory control, streamlining services to save time and money. Work being done at Auburn using radio frequency identification (RFID) is impacting supply chain management from producer to consumer. Led by the university's RFID Lab in the Harbert College of Business, other partners include NASA, Delta Airlines and Gulf Cost Fisheries. Auburn's Samuel Ginn College of Engineering and the College of Human Sciences are also involved in the lab, set up in 2014, which involves at least 100 students on the workforce. 
The Harbert College of Business has also partnered with the Norfolk Southern Corporation to cultivate job opportunities for students well prepared in professionalism and communication. Norfolk Southern is a rail industry giant, operating on 19,300 route miles in 22 states and Washington, D.C. It serves every major port on the East Coast between New York City and Jacksonville, Florida; the Gulf ports of Mobile, New Orleans and St. Bernard; the Great Lakes; and numerous river ports.
In June 2022, Auburn University signed a Memorandum of Understanding (MOU) with the Los Alamos National Laboratory (LANL) to work together on joint research proposals, enhance the university's curriculum and educational opportunities and improve LANL workforce-building with faculty and students in the Samuel Ginn College of Engineering.
Lastly, it should be understood with emphasis that this list of accomplishments is representative, not exhaustive, of the genius and industry of individuals as well as of schools and departments, and of the endless efforts by the unlettered staff who work largely unsung to keep the engines humming and the wheels from running off.
And need it be said that it answers the question, "Can (we) Become Exceptional Again?" With no false pride, but with grateful hearts, we have met the challenge and we are there. Amen. 
Respectfully,
Yr humbl and obdt svt,
JTV
Return to home