Plague
---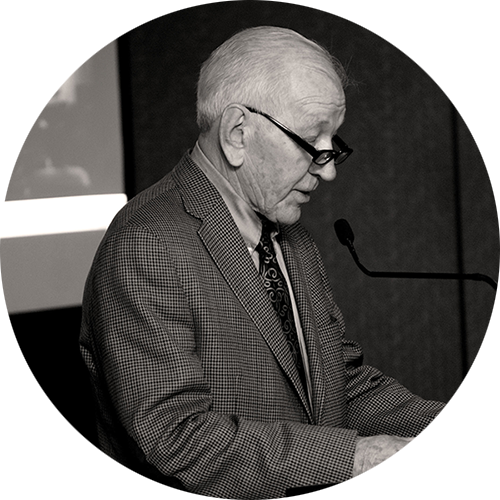 by Dr. Tom Vaughan '55 | Dean Emeritus
Man's history has forever been punctuated by apocalyptic events. Symbolized in Christianity by the four horsemen figured in the last book of the New Testament of the Holy Bible, the Revelation of St. John the Divine, chapter six. The first rode a white horse, had a bow and a crown, and went forth conquering and invoking pestilence. The second was on a red horse, carried a great sword, and went forth to take peace from the earth, that they should kill one another. The third rode a black horse, had a pair of balances in his hand, and symbolized famine. The fourth horseman, riding a pale horse, was Death, and Hell followed him, and power was given unto them to kill with sword, and with hunger, and with death, and with the beasts of the earth.
Many years before, as early as the ninth or 10th century B.C., Exodus described the story of the 10 plagues of Egypt (Exodus 7:14-12:36) that God imposed to force Pharaoh to allow the Israelites to leave that country. Only one, the fifth, took the form of an infectious disease — cattle murrain (Exodus 9:1-9:7) anthrax, hoof-and-mouth or some such disease.
Although broadly defined as anything that afflicts or troubles — calamity, scourge, divine punishment or any contagious epidemic disease that is deadly — common usage names specifically the bubonic plague. Caused by the bacillus Yersinia pestis, or Pasteurella pestis, commonly carried by a flea hosted in rats or small rodents (e.g., squirrels, etc.), bubonic plague appears in three forms — bubonic, pneumonic and septicemic, with severity occurring least to most in that order. Called the Black Death, bubonic plague is endemic to certain remote areas of the world — Uganda, Western Arabia, Kurdistan, Northern India and the Gobi Desert. Unlike influenza, bubonic plague moves slowly, taking 10 years or more to run its course across the world, but when it comes, it comes to stay. Pandemics have been recorded in Arabia and Egypt in A.D. 542, in Central Asia and China in the 14th century and in Western Europe in the 17th century, with death tolls reaching as high as 6 million in India alone.
The list of contagious, infectious and parasitic diseases, both human and animal, is seemingly endless, with a few of the recent and memorable serving only as representative of the masses recorded in history. Examples are malaria and yellow fever (the "summer fevers" once common in the South), typhoid fever, cholera, tuberculosis, poliomyelitis, smallpox, AIDS, brucellosis and, of course, the current COVID-19 pandemic. Just "over the hill" was history's most lethal influenza virus in the winter of 1918, which started in an Army camp in Kansas, moved east with American troops, and then exploded, killing as many as 100 million people worldwide — more in 24 weeks than AIDS has killed in 24 years, more in a year than the Black Death killed in a century.
Medical breakthroughs in the Enlightenment include notably Edward Jenner's discovery of the first smallpox vaccine in 1796, the beginning of the end of what had been one of the leading causes of death in the 18th century. Then, in 1860, Louis Pasteur provided proof of the germ theory, which gained further recognition by Joseph Lister's adoption of the findings in instituting antiseptic surgery. Another landmark event was Pasteur's use of the first rabies vaccine in 1885. Further establishment of what came to be called the Golden Age of Bacteriology was the work of Robert Koch of Germany. Working alone, he discovered the complete life cycle of the anthrax bacillus (Bacillus anthracis), presented his findings in 1876 and laying down what came to be known as Koch's postulates. "In 1882 Koch's discovery of the tubercle bacillus, the cause of tuberculosis, shook the scientific world and further confirmed the germ theory" (John M. Barry). This was, in turn, followed in 1883 by Koch's isolation of the cholera bacillus and further proof that contaminated water was the cause of two disease epidemics that had devastated Europe and the U.S. earlier in the 19th century.
But Koch set his sights on a higher goal — not just to identify the cause of tuberculosis, but to find a cure for the deadliest and cruelest disease in history. And by 1890, he thought he had it, a remedy for consumption, or tuberculosis. He made no promises, but hinted at a substance that seemed to arrest the disease. From The Remedy by Thomas Goetz, Gotham Books, 2014:
"In train after train, consumptives filled the passenger cars, their hacks and coughs competing with steam whistles and screaming brakes as the engines came to a halt in Potsdamer Platz. They came to Berlin without any sense of where to go or what to do (when they got there). And they kept coming for days, weeks, months … as a sort of zombie pilgrimage … the walking dead of Europe, all flocking to (Berlin) in search of … some fantastic substance that did not yet officially exist."
By 1891, despite great expectations, clinical trials on consumptive patients failed to prove the effectiveness of what we now know to be tuberculin, an extract of dead tuberculosis bacteria mixed in water with an equal part of glycerin. Koch had mistaken a "reaction" for a "remedy," and had violated the principles that he himself had laid down — his own postulates.
However, it's an ill wind that blows no good. By 1892, responsible public assessment of the proof that Koch had demonstrated of real scientific evidence that germs carried disease, established the rationale for hygiene and for public health, the first mass education program directed at one disease.
In parallel, back home in the U.S., Charles Allen Cary, his young wife, and first-born son prepared to embark for Europe to study in Koch's laboratory. Although misreported as nine months, after having lectured at Auburn the first three months, Cary's personal correspondence with Auburn President William LeRoy Broun as well as the visa signed by James G. Blaine on May 17, 1892, narrows the time to slightly less than six months (subtracting time in transit). As to what had conspired to Cary's decision, it could have been related to a winter term in 1890 at the University of Missouri, Columbia, with Dr. Paul Paquin, a graduate student of Louis Pasteur. Also, by that time, the use of tuberculin to diagnose active TB in dairy cattle was proving to be of value. Suffice it to say, the public health significance found a receptive audience in Cary as demonstrated by the early application of all these lessons upon his return to the U.S.
Pasteurization of milk, meat and milk inspection by licensed veterinarians, mandatory reporting of tuberculosis cases and widespread public health measures such as a ban on spitting and increased use of disinfectants, all resulted in a reduction in cases. The decline in the rate of infection could be traced back to the 1880s, when fatalities from pulmonary tuberculosis went from 400/100,000 annually, to 300/100,000 in 1890, to 100/100,000 in 1920, to 27/100,000 in 1950. In this way, Koch's science became a kind of remedy nonetheless. Ironically, he persisted to the very end to deny the connection between human and bovine tuberculosis.
After 1892, Koch became more and more detached from the work at his institute and began a years-long investigation of tropical diseases — malaria, sleeping sickness, rinderpest, cholera and bubonic plague. Recognition in his latter years was mostly honorary, such as the directorship of a new institute for infectious diseases, renamed the Robert Koch Institute in 1908. But the Nobel Prize continued to evade him, going to younger men who had worked under him in earlier years, until finally, in 1905, he was given the Nobel for his work in 1882. He was back in his laboratory in Berlin in March 1910 when he suffered a heart attack and died at age 67.
Cary's own scientific achievements reflected his diversified interests and abilities. Drawing from Dr. Wilford S. Bailey's Centennial Address, November 15, 1992:
CHARLES ALLEN CARY: MAJOR SCIENTIFIC CONTRIBUTIONS
Public Health Enhancement
First meat inspection in South: Montgomery, 1895
Dairy and milk inspection: Montgomery, 1896
Bovine tuberculosis eradication: Initiated 1895
Bridge builder: veterinary medicine and human medicine, nutritional deficiencies (canine black tongue and pellagra)
Constructed apparatus for home sterilization of milk and water: 1895
Animal Disease Control – Enhancing Economic Development of South
Eradication of Texas tick fever of cattle (by 1929 every Alabama county tick free; first state in endemic deep South)
Control of hog cholera; construction of serum plant to provide serum to farmers for control program
Campaign against brucellosis: 19344. Promotion of agricultural diversification
By 1894, Cary had developed and described, in Experiment Station Bulletin no. 53, how to construct and operate an inexpensive and practical home apparatus to sterilize (pasteurize) milk or water in hermetically sealed bottles. In 1896, he got the city of Montgomery to enact the first ordinance for meat inspection in the South, requiring such inspections to be done only by qualified veterinarians hired by the state. In 1900, he got Birmingham, Montgomery and Mobile to have full-time dairy and milk inspectors. From 1895 to 1920, he was director of the Farmer's Institute, which included visiting scientists from other states as well as staff from the School of Agriculture and Administration. He promoted cattle production and organized the Southern Cattleman's Association. He cooperated closely with the Federal Bureau of Animal Industry (B.A.I.) to eradicate the Texas fever tick to the great benefit of the cattle industry. In 10 years, by 1929, all counties in Alabama were tick free, but dipping was continued until surrounding states were also cleared.
In 1917, in cooperation with the B.A.I., Alabama began TB testing on an individual herd basis. This was continued on an accredited herd plan until 1929, when area testing by counties was begun. By 1936, the entire state was declared tuberculosis free.
Brucellosis testing (agglutination test) with the B.A.I., experimental until 1933, was started with county area testing. In response to the hog cholera epidemic, Cary wrote an act authorizing a hog cholera serum plant to be built at Auburn, which was completed on January 15, 1916, supplying state farmers with free serum until it could be provided cheaply by commercial houses.
Much more could be said about Cary's leadership in professional education and in organized veterinary medicine, but the history is clear why Charles Allen Cary is considered to this day as the Father of Veterinary Medicine in the South and a leader of the profession in the nation.
Respectfully,
Yr humbl and obdt svt,
JTV
EPILOGUE
KOCH'S POSTULATES CAN BE SUMMARIZED AS FOLLOWS:
The infectious agent must be present in every case of the disease.
The infectious agent must be extracted from a diseased individual isolated from all other microorganisms and grown independently in laboratory culture.
The infectious agent must create the same disease when introduced into a healthy test individual.
The supposed infectious agent must be extracted from the test individual and shown to be the same microorganism.
From the Washington Post, August 20, 2019, "In 2017, the World Health Organization reported that about 10 million people globally developed active tuberculosis (with 1.1 million deaths). Large and persistent gaps in detection and treatment." The rise of drug-resistant strains complicates the picture. Hope occurs with the development of a new antibiotic pretomanid, a nitroimidazole approved by the FDA for use with bedaquiline and linezolid, developed under license from Novartis. Early trials were 89% effective, although lower for the extremely resistant strain estimated at 40,000 worldwide. These reports were substantiated by the National Library of Medicine in Bethesda, Maryland, and the New England Journal of Medicine.
On another track, the AVMA Animal Health Bulletin of July 19, 2021, reported that fleas with the Bubonic plague pathogen (Yersinia Pestis) were found in small, wild rodents (rock squirrels, prairie dogs, wood rats, chipmunks) in Southwest Colorado (LaPlata County).
Also, widely reported in the news media has been the opinion that the coronavirus causing the current pandemic will become endemic in the human population as it has been for years in the animal species. Prevention and control measures such as vaccination and quarantine will thus become familiar practices for control. And 129 years after he first came to Auburn in 1892, Cary would be proud to know that student admissions to Auburn University still required a negative TB test.
Rest in peace, Dean Cary.
Return to home