---
Employee and Student Updates and Awards
Around The
College
Givens Named Dean
of Virginia-Maryland CVM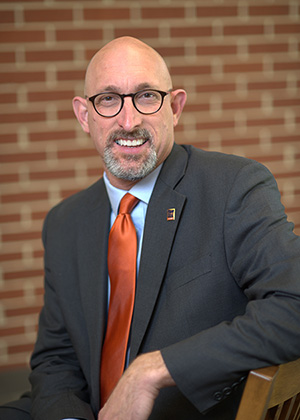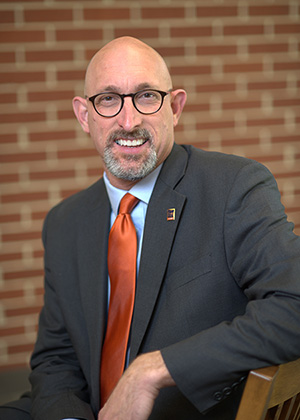 Dr. Dan Givens, associate dean of academic affairs, two-time Auburn graduate (DVM '94; PhD '00), and a 25-year member of the Auburn CVM faculty, has been named Dean of the Virginia-Maryland College of Veterinary Medicine at Virginia Tech University in Blacksburg, Va., effective June 1, 2020. Since 2017, another Auburn alumnus, Dr. Gregory Daniel '83, DVM, has been serving as interim dean of the college.
Established in 1978, the Virginia-Maryland College is a leading biomedical teaching and research center and the in-state veterinary college for residents of the two states, with an enrollment of more than 700 students and almost 500 faculty and staff members. In addition to the main campus location in Blacksburg, the college also includes the Marion duPont Scott Equine Medical Center in Leesburg, Va., and the Gudelsky Veterinary Center in College Park, Md.
Givens, who also teaches selected topics in food safety, theriogenology, vaccinology, evidence-based medicine, and virology, is board certified by the American College of Theriogenologists and the American College of Veterinary Microbiologists (virology subspecialty). During his Auburn career, the Kentucky native has achieved the distinction of being named an Alumni Professor, conducted National Institutes of Health-funded research, published extensively, won five major teaching awards, and served widely as a consultant and educator on infectious reproductive diseases of cattle. Since 2000, Givens' efforts in applied research have resulted in more than 80 peer-reviewed scientific manuscripts, four book chapters, and two international patents.
"Dr. Givens has served Auburn University and the College of Veterinary Medicine with great energy, skill, and integrity for 25 years as a faculty member and—for the last eight years—as the associate dean of academic affairs," said Dean Calvin Johnson. "Our college owes him a tremendous debt of gratitude for his commitment to all aspects of the veterinary medical program and his many contributions to the advancement of the College. His skills as a teacher, clinician, researcher, administrator, and mentor will be greatly missed."
Hathcock Retires
with 35 years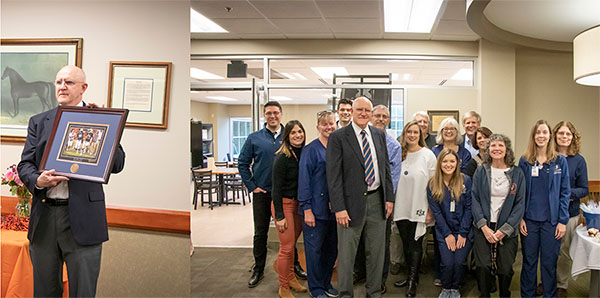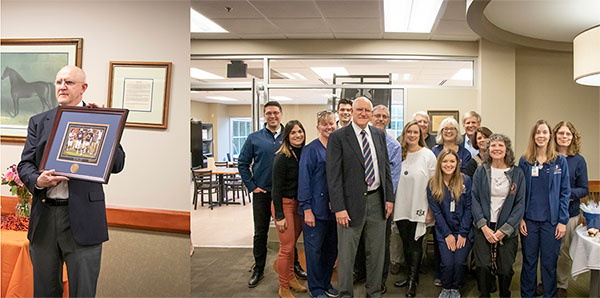 Auburn CVM honored Interim Hospital Director John T. Hathcock, DVM, MS, DACVR, with a reception in December upon his retirement after 35 years of service.
Radiology and Anesthesia Section Chief and Professor Hathcock received his DVM (1976) from Auburn, as well as his master's in veterinary radiology (1983). In between his degrees, he served three years in private practice in Florida and received board certification by the American College of Veterinary Radiology.
In 1984, he returned to Auburn as assistant professor in radiology and has risen through the academic ranks to professor; he was appointed Radiology Section chief in 2000. He became interim hospital director in mid-2018. He served as president of the American College of Veterinary Radiology 1996-1997 and president of the CT/MR I Society 2009-2011. With his retirement, Dr. Hathcock was bestowed the title of Professor and Section Chief Emeritus.
During his career, he has helped educate about 4,000 veterinary students, 25 radiology residents, and more than 100 rotating interns. He has been the Radiology Residency Program director since 1998.
Recognitions include the 1998 Student Government Association Outstanding Faculty Award and the 2005 Norden-Pfizer Distinguished Teacher Award, as well as the 2019 Bailey Distinguished Alumnus Award. He has authored or co-authored more than 50 journal articles and six book chapters and served as associate editor of the Journal of Veterinary Radiology and Ultrasound for six years. In addition, he has collaborated on 23 research projects with total funding of nearly $2 million.
Toro Recognized
with AAAP Poultry Disease Research Award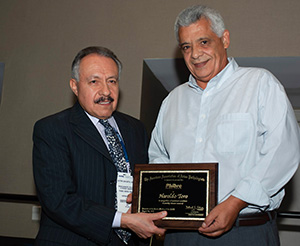 Dr. Haroldo Toro, DVM, Ph.D., professor of avian diseases in the Auburn College of Veterinary Medicine's Department of Pathobiology, recently was named a recipient of the Phibro Animal Health Excel-lence in Poultry Disease Research award, presented by the American Association of Avian Pathologists (A A AP) for sustained excellence in independent poultry disease and health research over a period of 20 years or more. He received the award from Dr. Hector Cervantes, A A AP past-president and Phibro representative, at the 2019 annual meeting of the Association in Washington, D.C.
The AAAP is an international association whose mission is to promote scientific knowledge to enhance the health, well-being, and productivity of poultry to provide safe and abundant food for the world. The award is administered by the AAAP with the generous support of Phibro Animal Health.
After relocating to the U.S. in 2002, Dr. Toro estab-lished successful collaborations with Drs. Vicky van Santen and Frederic Hoerr at Auburn, as well as investi-gators at other institutions including Drs. David Suarez and Qingzhong Yu at the USDA's Southeast Poultry Research Laboratory. Collaborative work with these and other scientists, as well as successful applications for funding from the U.S. Poultry & Egg Association, the USDA NIFA program, and the Alabama Experiment Station, allowed him to contribute towards expanding the knowledge on avian diseases affecting the U.S. poultry industry.
Dr. Toro is an active member of the Avian Diseases Editorial Board as well as the A A AP Liaison to the Auburn CVM. He has been the recipient of a number of other honors while serving on the Auburn veterinary faculty, including the Alumni Professorship Award from the Auburn Alumni Association in 2013, the L.G. Wolfe Award for Excellence in Graduate Education that same year, and the Pfizer Award for Research Excellence in 2007.
PAR Grant to Support
Research on BRSVA Infection
Auburn University's Production Agriculture Research, or PAR, grants program has announced funding of a project to fight a deadly respiratory disease in calves. The grants are administered through the A AES with USDA National Institute of Food and Agriculture Hatch funding and matching state appropriations and are two-year, $50,000 awards.
The beef cattle-related PAR initiative this year will be used to help fight the leading cause of death in nursing beef calves older than three weeks of age. Bovine respiratory syncytial virus, or BRSV, is a common cause of severe respiratory disease in young calves. The condition costs the nation's cow-calf industry an estimated $165 million annually.
The research proposed will evaluate two different approaches to prevent BRSV infection in nursing beef calves, said A AES researcher Manuel F. Chamorro, DVM, assistant professor of food animal medicine and surgery in the College of Veterinary Medicine.
"The objective of this research is to develop a vaccination protocol that will reduce morbidity and mortality of nursing beef calves affected by BRSV in cow-calf beef operations," Chamorro said. "We'll accomplish this by developing an effective vaccination protocol that will reduce BRSV-associated disease in beef calves before and after weaning."
Additionally, researchers expect to change current strategies of vaccinating pregnant beef cows and newborn calves to reduce the incidence of viral respiratory disease in nursing calves.
Lascola Named to Morris
Foundation Scientific Advisory Board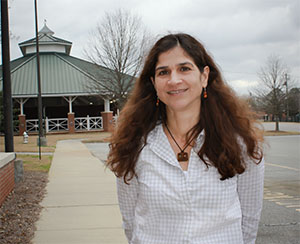 Dr. Kara Lascola, DVM, associate professor of equine internal medicine in the Auburn College of Veterinary Medicine, has been named to the Morris Animal Foundation's Large Animal Scientific Advisory Board.
The Morris Foundation, founded in 1948 and headquartered in Denver, Colo., is an internationally recognized nonprofit organization that has invested more than $126 million to date in research having a global impact on animal health. Dr. Lascola's appointment continues a trend of Auburn veterinary faculty members serving on Morris boards, as Dr. Ellen Behrend, VMD, Joezy Griffin Endowed Professor and Alumni Professor in the Department of Clinical Sciences, recently completed a two-year term on the Foundation's Clinical Advisory Board after serving 2012-2016 on its Small Animal Scientific Advisory Board.
Morris Scientific Advisory Board members are nominated by their peers and approved by the Foundation's trustees. They serve four-year terms, and each contributes more than 100 volunteer hours per year. Their efforts not only ensure the Foundation funds the highest-quality research, but also provide critical feedback to unfunded investigators on how to improve their research proposals. Both outcomes are integral to the advancement of veterinary research. In addition, throughout the year, board members evaluate progress reports, requests for study changes, and other requests to ensure the Foundation's studies continue to improve the health and quality of life for animals around the world.
In addition to her new role with the Morris Foundation, Dr. Lascola is also an active member of the Veterinary Comparative Respiratory Society and the American College of Veterinary Internal Medicine. Her research interests include respiratory disease and physiology, development of novel approaches to image the lung, and pharmacology.
Bergquist Named
ASV Director-Elect
Dr. Brendan Bergquist, DVM, who joined the Auburn CVM faculty in June 2019 as assistant clinical professor of shelter medicine in the Department of Clinical Sciences, has been named a Director-Elect of the Association of Shelter Veterinarians. He will officially begin his three-year term as a director in January 2020.
The ASV is the professional organization for shelter veterinarians, with more than 1,500 members and 28 student chapters worldwide. Its mission is to advance and support the practice of shelter medicine in order to improve community animal health and well-being.
A 2007 Pennsylvania State University graduate in animal bioscience, Bergquist earned his DVM degree at the Ross University School of Veterinary Medicine in St. Kitts, BWI, and completed his clinical year at Oklahoma State University. Prior to joining the Auburn faculty, he practiced at a number of clinics and animal rescues including the ASPCA Spay/Neuter Alliance in Asheville, N.C., the Franklin County Animal Rescue in St. Albans, Vermont, and the PAWS Humane Shelter in Columbus, Ga.
Student Named Winner
of AETA Scholarship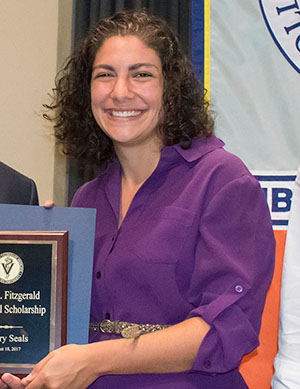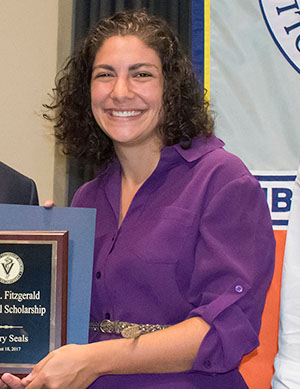 Auburn Veterinary Medicine student Hilary Seals, a member of the class of 2020, is one of 10 students nationwide who received a scholarship to attend the 2019 AETA-CETA/ACTE Joint Annual Convention in Colorado Springs, Colo.
To be eligible to receive the scholarship, applicants must be currently enrolled in an accredited university or program, be interested in pursuing a career in embryo transfer, and must be a current student member of the AETA.
The purpose of the American (AETA) and Canadian (CETA/ACTE) Embryo Transfer Associations is to unite those organizations and individuals in the U.S. and Canada engaged in the embryo transfer industry into an affiliated federation operating under self-imposed standards of performance and conduct, to present a unified industry voice to promote the mutual interests and ideals of its members, to protect users of the embryo transfer industry to the extent technically and ethically possible, to educate the public about embryo transfer, and to encourage others to engage in the pursuit of this industry.
Nova Retires
Aurea Soars


A new golden eagle has joined Auburn's famed eagle roster to soar over Jordan-Hare Stadium as War Eagle VIII.Golden eagle "Aurea" actually made her stadium flight debut last season prior to the Liberty game, but officially joined game day veteran Spirit, a bald eagle, as one of two eagles that will carry on the traditional pregame flights during a ceremony prior to the Alabama game Nov. 29.
Fellow golden eagle Nova, War Eagle VII since 2006, was retired at the ceremony. He has been sidelined since 2016 with a heart condition and no longer flew before games. "Nova still makes numerous appearances at our educational shows throughout the year, but we don't take him to games, even on the sidelines, because of the possible stress on his heart," said Andrew Hopkins, assistant director of raptor training and educationat the Southeastern Raptor Center in the College of Veterinary Medicine.
Aurea, a five-year-old female, has a 6.5-foot wingspan and weighs 7.7 pounds. She was brought to the Raptor Center in 2016 after being found near Selma with an injury to her right wing. Auburn veterinarians brought her back to health, but the aftermath of the injury causes her to have more drag during flights. "Her flight stamina isn't quite good enough for her to be released into the wild, but it doesn't affect her flying in the stadium because she's not chasing a live animal," Hopkins said. But she's no rookie when it comes to crowds. She has been a fixture in the Raptor Center's educational programs since 2017, taking part in nearly 400 presentations around the Southeast to date.
For more information about the Southeastern Raptor Center and its programs, visit their website at www.auburn.edu/raptor.
Student Named Winner
of BVDzero Scholarship
Auburn veterinary student Savannah Basham was recently named one of only 12 winners worldwide of a $1,000 scholarship to attend the 2020 World Buiatrics Congress in Madrid, Spain.
The BVDzero Scholarship program was created in an effort to raise awareness among veterinary students internationally of bovine diarrhea virus (BVDV). The scholarship is sponsored by Boehringer Ingelheim, the second-largest animal health business globally and a company that pioneers advances in vaccines, parasite-control products, and pain-control therapeutics for both large and small animals. Family-owned since it was established in 1885, BI is one of the pharmaceutical industry's top 20 companies.
"This scholarship is an incredible opportunity to become more involved in the global bovine community," said Basham, one of only three U.S. students to be awarded one of the prestigious scholarships. "I am so thankful for BI's support. This will allow me to better myself as a future veterinarian, and expose me to aspects of bovine medicine that I may have never been a part of before."
Smith Retires
After 24-Year Career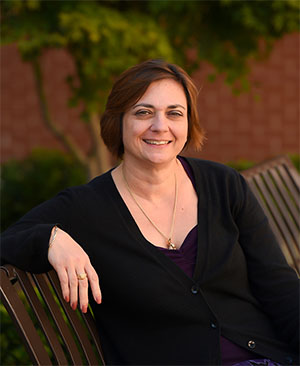 Dr. Annette Smith '01, DVM, recently retired after a 24-year career at the Auburn CVM. After earning her veterinary degree at Texas A&M in 1994 and interning at the University of Illinois, she joined Auburn's residency program in 1995 and became a member of the Auburn faculty in 1999.
Smith was certified in both Small Animal Internal Medicine and Oncology in May 2000. While pursuing her residency training, she completed a master's degree in Biomedical Sciences at Auburn the following year. Prior to her retirement in November, Smith coordinated the CVM oncology program, which focuses on a multidisciplinary team approach to each patient and has approximately 3,000 pet visits each year.
Additionally, Smith served on the advisory board for the Auburn University Research Initiative in Cancer (AUR IC) and also acted as a guest editor for Veterinary Clinics of North America: Small Animal Practice, in addition to lecturing nationally and internationally on topics relating to oncology.
Large Animal Residents
Recognized at ACVS Summit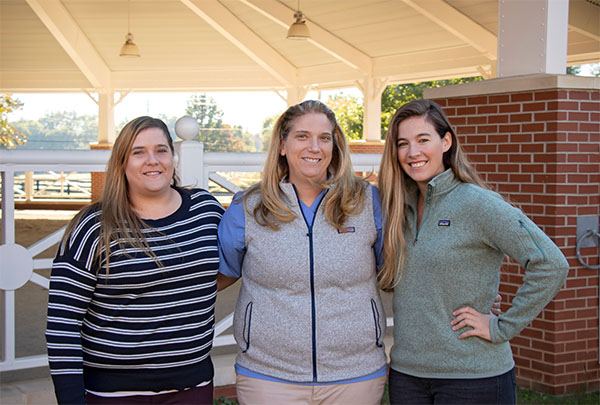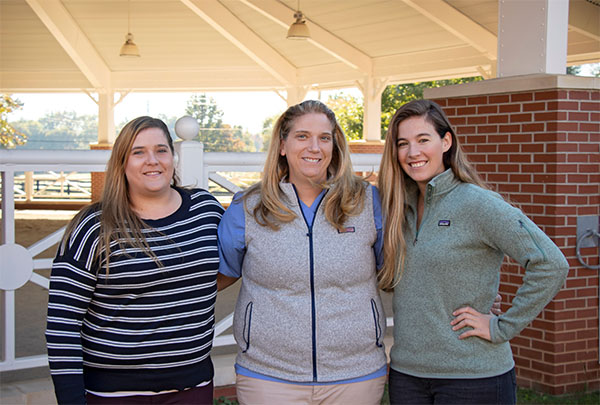 Two Auburn large animal residents were recognized with awards at the Large Animal Residents Forum during the American College of Veterinary Surgeons Surgical Summit in Las Vegas, Nev., recently.
Dr. Ana Velloso Alvarez presented her work entitled "Autologous Protein Solution and Autologous Condi-tioned Serum Effects on Equine Articular and Synovial Membrane Co-Culture" and was awarded second place in the large animal residents' research presentation competition. Dr. Alvarez recently completed a surgical residence and is eligible to take her credentialing exam for ACVS in the spring. She is completing a Ph.D. in biomedical sciences with Dr. Anne Wooldridge and Dr. Lindsey Boone.
Dr. Katie Weatherall presented her work entitled "Comparison of Tensile Strength of Self-locking and Surgeon's Knots for Closure of Ventral Midline Recognized at ACVS SummitLarge Animal ResidentsCeliotomy in Horses" at the poster session at the summit and was awarded second place in the poster competition. Dr. Weatherall is a third-year equine surgical resident.
Founded in 1965, the American College of Veterinary Surgeons (ACVS) is the specialty board which sets the standards for advanced professionalism in veterinary surgery. The ACVS defines the standards of surgical excellence for the profession, promotes advancements in veterinary surgery, and provides the latest in surgical educational programs.
Return to home