---
Employee and Student Updates and Awards
Around The
College
Auburn University Honors the Browns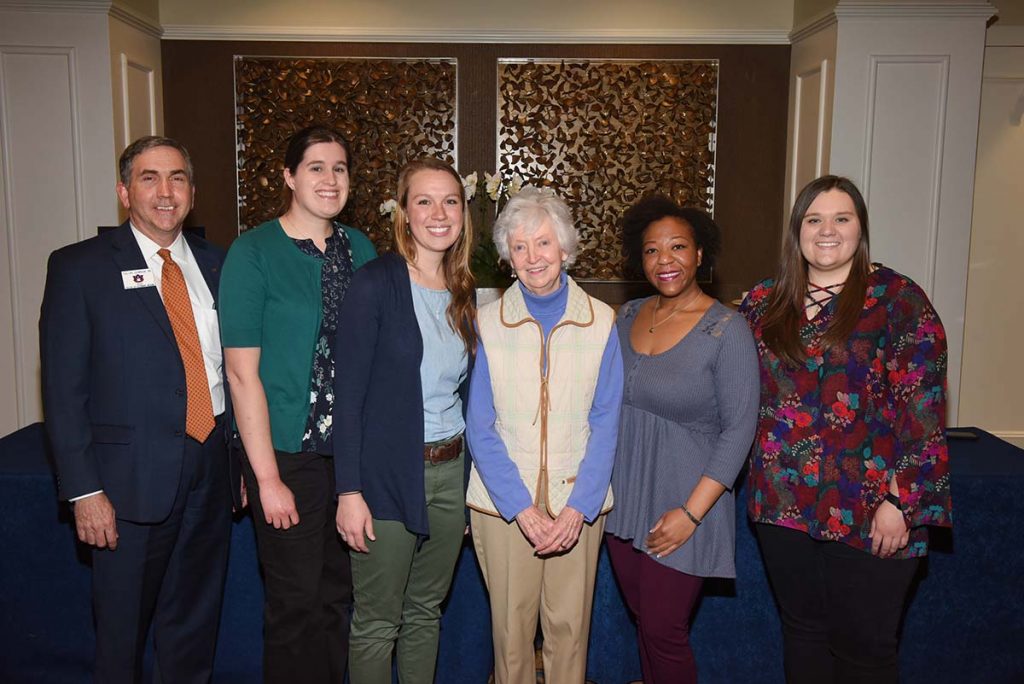 Three Auburn University colleges recently recognized John and Rosemary Brown, both 1957 graduates, for their contributions to academic scholarships for students, providing academic support to Auburn students for 20 years.
The College of Veterinary Medicine, the Samuel Ginn College of Engineering and the College of Sciences and Mathematics honored the Browns for their philanthropy during a luncheon where current Brown scholarship students thanked the couple.
To date, 339 academic scholarships have been provided by the Browns. The John W. and Rosemary K. Brown Scholarship has provided 129 academic scholarships in chemical engineering; 125 scholarships in mathematics; and 85 scholarships in veterinary medicine.
"The Wilford S. Bailey Scholarships, in recognition of outstanding academic performance in the veterinary curriculum, have helped make the dream of becoming a veterinarian a reality for 85 students over the past 20 years," said Dean Calvin Johnson. "Past recipients have achieved success in every sector of the profession, from biomedical science to veterinary practice.
Christopher Roberts, dean of the Samuel Ginn College of Engineering, said "through their support of our students, faculty and facilities, the Browns have helped transform our college into the best student-centered engineering experience in America."
Nicholas Giordano, dean of the college of Sciences and Mathematics, said the Browns "have had an enormous impact on Auburn University, one that will continue to be felt for many years and decades."
Bovine Palpation Competition
AUBURN VETERINARY STUDENTS WIN FIRST PLACE IN NATIONALS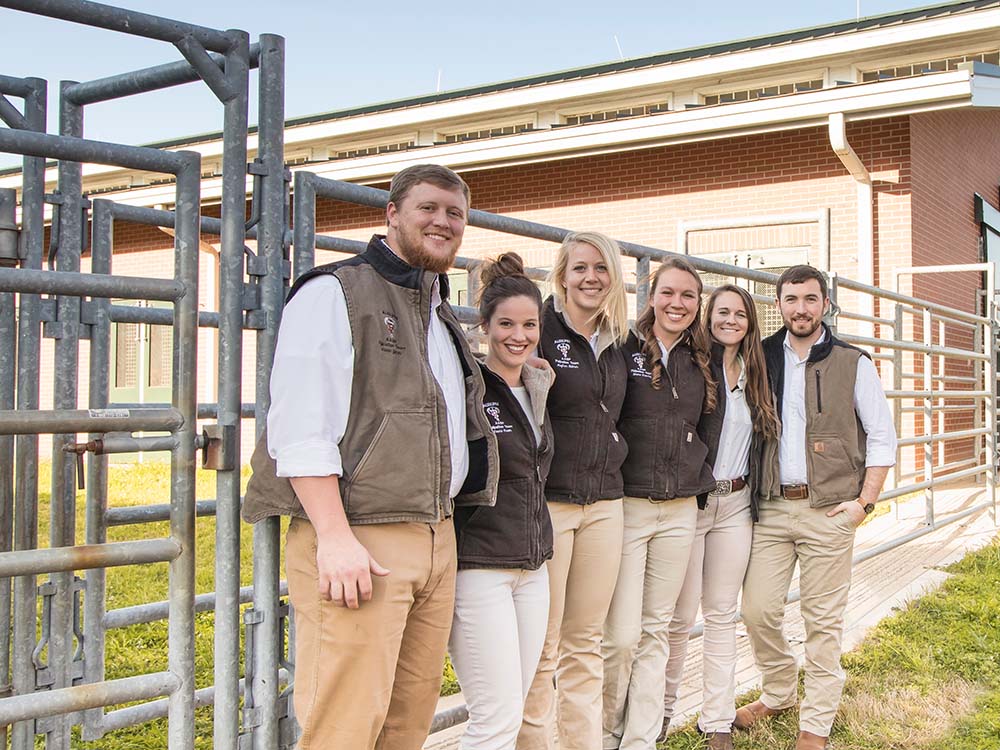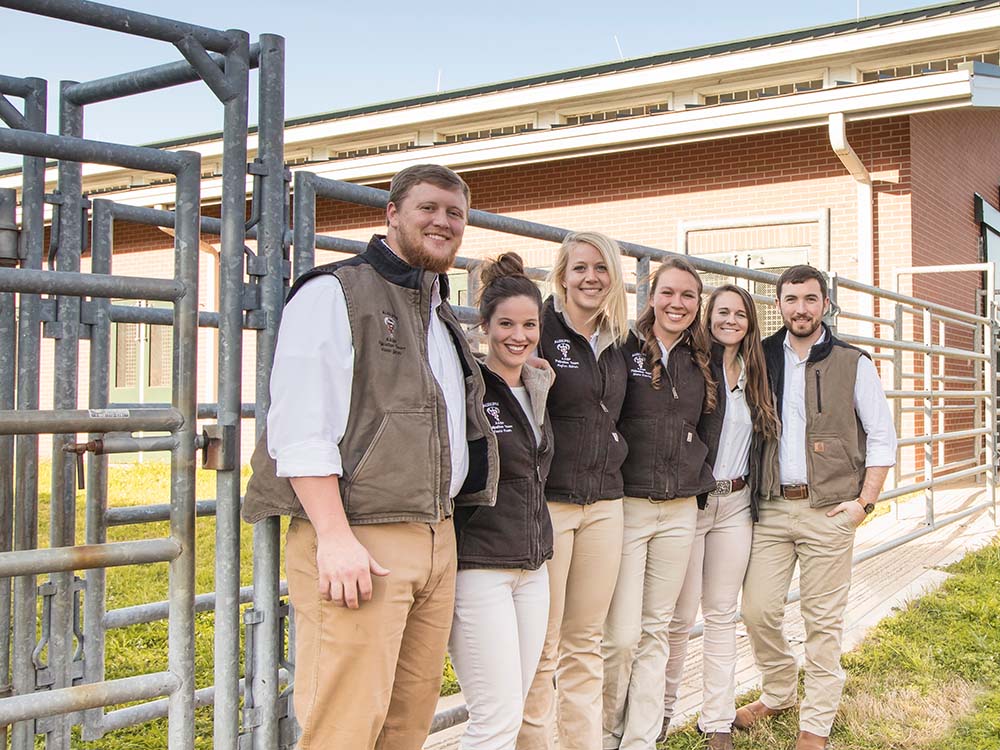 Auburn University's College of Veterinary Medicine students won a national championship by taking first-place honors in the Student American Veterinary Medical Association's bovine palpation competition at the 2018 Student Symposium held at the University of Pennsylvania.
"I'm just incredibly proud of them. They've worked extremely hard this past year, and their achievement is a great culmination of all their work," said Dr. Julie Gard, a professor in the Department of Clinical Sciences and the team's advisor and coach.
The team was one of 11 which competed in the national competition sponsored by the Society for Theriogenology. Since 2000, Auburn's teams have placed first in 11 symposiums, the most of any veterinary medical program.
The third-year students on the 2018 Auburn palpation team are:
Laura Croom, Greenfield, Tennessee
Meghan Helmer, Union, Kentucky
Travis Sulfridge, Williamsburg, Kentucky
Emma Crowley, Danvers, Massachusetts
Isaac Jones, Centre, Alabama
Cecelia Chapman, Mount Pleasant, North Carolina
The competition is conducted in three sessions over three days and includes a written exam about palpation and a lab practicum where teams test their fetal aging and pregnancy diagnosis skills. The top five teams moved on to the final judging of their palpation skills on a live cow.
Jones and Croom represented Auburn in the palpation portion of the competition. Croom tied for first place in the individual palpation contest. Sulfridge had the highest score on the written and tract portion combined and Emma Crowley was second. The team captain was Helmer.
"We wanted the championship as individuals and for our team, but we especially wanted to carry on the championship tradition for Auburn and for Dr. Gard," said Croom. "She is amazingly dedicated to helping us achieve our goal."
"We really worked together as a team and we brought different skills to use to get us to the final round," Crowley said."
All the students were integral in winning the competition and we're proud of their accomplishment for the college and Auburn," Dr. Gard added.
Helmer said the competition was stiff, but that it started with their own classmates over a year ago and continued into the national competition. "As soon as the previous team completed the competition, we started practicing and dedicated ourselves to challenge each other.
"It was many early mornings and late nights and in addition to our classes and clinical work, we had to stay focused."
Auburn's winning team was assembled more than a year ago, through a stiff test competition at the college. The students have practiced as a team for a year, both as a group and individually.
To be a member of Auburn's team, students are required to take an elective course during their second year, "Advanced Large Animal Reproduction," instructed by Dr. Gard; be a member of the American Association of Bovine Practitioners; and have the top scores on a written exam.
All of the team members are in their third academic year of the veterinary program.
Auburn's College of Veterinary Medicine is internationally recognized for its theriogenology, or reproduction, program. The program was started with veterinarians Dr. Robert Walker and Dr. Robert Hudson and carried on by Dr. Dwight Wolfe, Dr. Gatz R iddell and the late Dr. Bob Carson.
Auburn veterinary medicine continues the tradition of outstanding faculty with the current farm animal theriogenology faculty members: Dr. James Wenzel, Dr. Julie Gard, Dr. Misty Edmondson, Dr. Herris Maxwell and residents Dr. Jessica Rush and Dr. Humberto Nobre.
Return to home