---
Employee and Student Updates and Awards
Around The
College
2019 Teaching Awards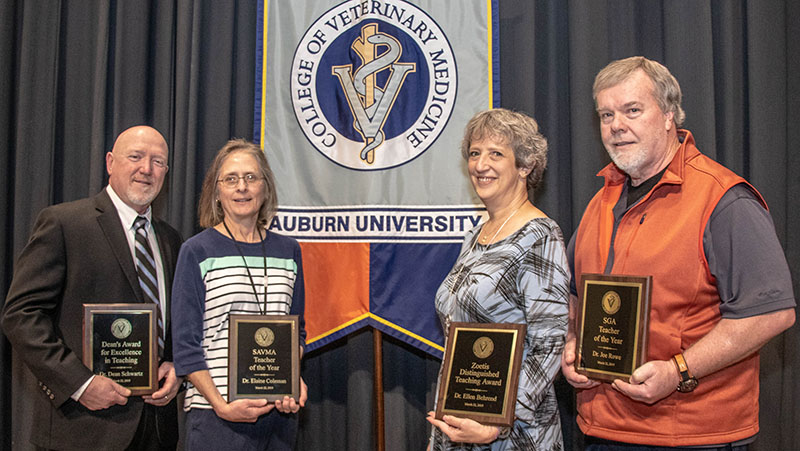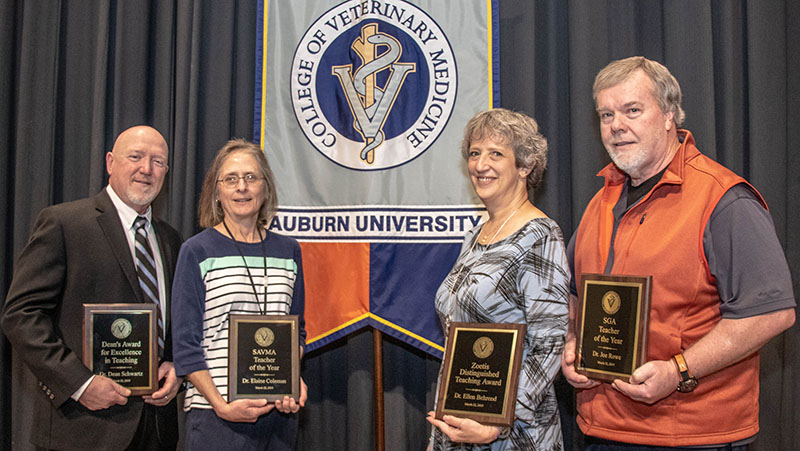 The 2019 CVM teaching awards were presented March 22 and honored, from left to right: Dr. Dean Schwartz, Dean's Award for Excellence in Teaching; Dr. Elaine Coleman, SAVMA Teacher of the Year; Dr. Ellen Behrend, Zoetis Distinguished Teaching Award (previously the Norden Award); and Dr. Joe Rowe, SGA Teacher of the Year.
Equine Mesotherapy
Now Available
The J.T. Vaughan Large Animal Teaching Hospital now is offering mesotherapy for horses experiencing chronic back and neck pain. Mesotherapy involves the use of multiple microinjections of a combination of products into the mesoderm (middle layer of the skin) with very fine, short needles to relieve muscle pain and inflammation. This middle layer of the skin has large nerve fibers that run directly from the spinal cord. The nerve fibers are stimulated by the treatment, which results in a decrease in pain and consequently improves healing.
There are several theories about why mesotherapy works for pain relief. One theory is that by physically injecting the dermis, there is stimulation of the inhibitory nerves which breaks the pain-spasm cycle. Another theory is that by using multiple microinjections at the site, the drugs will stay for a longer period of time and will be released slowly into the area of pain or muscle spasm. Another benefit of locally delivered medication is that side effects such as stomach ulcers and kidney toxicity, encountered when systemic anti-inflammatories are administered, are avoided.
In horses, this technique is used to treat neck, back and pelvic pain caused by arthritis or other causes of chronic pain. Some of the conditions that mesotherapy has been used to treat in horses include sacroiliac pain, back pain associated with ill-fitting saddles or overriding spinous processes (aka "kissing spine"), or pain secondary to lameness.
For the procedure, the horse will be sedated and the affected area will be surgically prepared for the injections to minimize the risk of infection. The majority of horses show improvement within 5-7 days after treatment. Depending on the response of the horse to the treatment, it may be required to repeat the treatments every 6-12 months. This therapy is not intended to reverse or heal changes that are already present in the horse's back.
Auburn University Aids Dolphin Study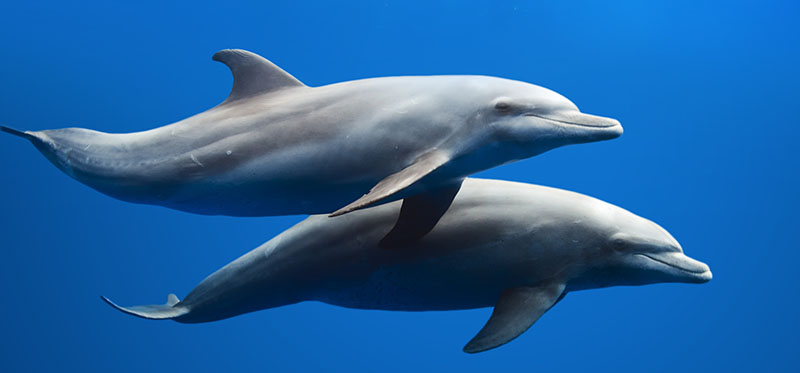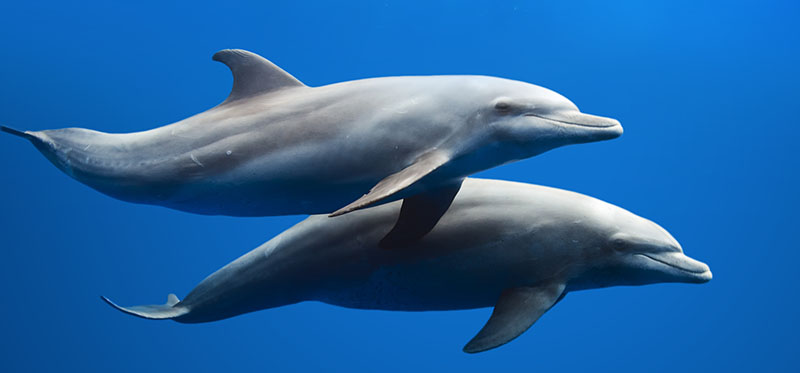 Auburn Veterinary Specialists-Gulf Shores is assisting with efforts to determine the cause of what the National Oceanic and Atmospheric Administration is calling an "unusual mortality event" involving the recent strandings and deaths of unusual numbers of bottlenose dolphins along the Florida, Alabama, Louisiana and Mississippi coasts. The facility is the centerpiece of the Auburn University Educational Complex in Gulf Shores, Ala., providing specialty veterinary service and educational opportunities for students interested in internal medicine and surgery. As a part of the complex, the veterinary center is a satellite of the Auburn Veterinary Teaching Hospital and the College of Veterinary Medicine.
According to Dr. Todd M. Thomas, DVM, associate clinical professor in the Department of Clinical Sciences and a member of the Gulf Shores faculty, the center has helped the Dauphin Island Sea Lab (DISL) staff with radiography along with CT and MR I imaging "to assist in determining age and cause of death as well as build on current scientific data."
The center also recently hosted a training session for local responders conducted by Dr. Alissa Demming from the DISL and attended by representatives from area wildlife centers and refuges as well as emergency agencies such as the Gulf Shores Fire and EMS and Fort Morgan Fire Department. Solving the mystery is important because, from the beginnings of the event in February through the end of June, approximately 285 dolphins have stranded in the four-state area—roughly triple the normal average.
Members of the public can assist investigators by immediately reporting any sightings of live dolphins in distress or stranded (floating or on the beach) dolphins to the Southeast Marine Mammal Stranding Network at 877-WHALE-HELP or contacting the U.S. Coast Guard on Channel 16. Remember that all marine mammals are classified as protected and should only be handled by authorized responders.
Izenour Follows Dream
as 2019 Fulbright Scholar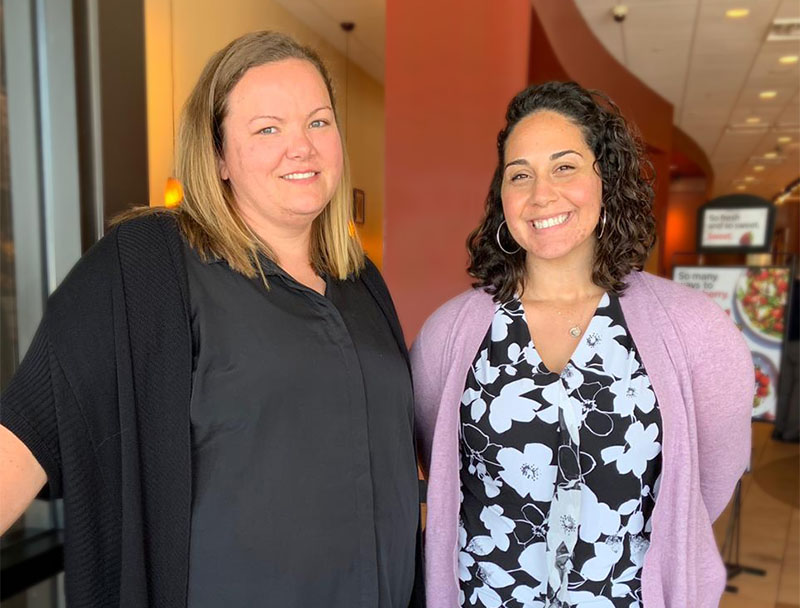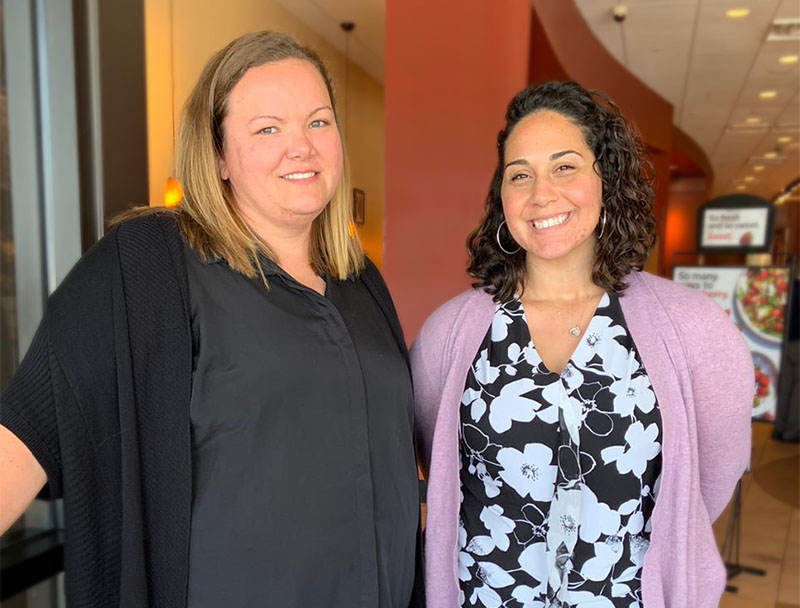 For Auburn doctoral student and 2019 Fulbright Scholarship recipient Katie Izenour, a single trip to the Middle Eastern nation of Jordan opened up an entire world of new possibilities.
It was there that, after eight years working as a government contractor for the U.S. Navy, U.S. Air Force and the Centers for Disease Control in public health epidemiology, the Sarasota, Fla., native envisioned a decidedly different career path, one that combined her empathy for animals and her desire to help them—particularly those in developing nations—with a public health aspect that has implications for human health as well."
I was on vacation in the city of Petra in 2015, and I couldn't help but notice the open sores on the cart horses there," Izenour recalls. "I felt badly for them because they didn't get much, if any, care, and being an epidemiologist, I recognized the additional danger of transmission of illnesses to their handlers. It was there that my whole idea of working with underserved animals took root."
Izenour returned to her cubicle at the CDC, but took another step in the direction that eventually would lead her to Auburn when she took a leave of absence in 2016 to volunteer with a program rehabilitating sloth bears in Agra, India, and as an assistant in an animal shelter in Cairo, Egypt.
While in India working with the bears, many of which were infected with tuberculosis, she envisioned a research project studying the incidence of transmission of the disease to the rehabilitation center personnel working closely with them. Such diseases, shared between humans and animals and readily transmitted back and forth, are labeled "zoonotic." It was an area Izenour realized was of particular importance in the developing world and was the project she used to apply to the Ph.D. program in the Auburn College of Veterinary Medicine's Department of Pathobiology, seeking to combine her undergraduate degree in biomedical science and master's in epidemiology—both degrees focused on human health—with a Ph.D. centered on animal health.
She came to Auburn in May 2019 with the encouragement of Dr. Frank Bartol, associate dean of research and graduate studies and interim director of the Scott-R itchey Research Center, and Dr. Sara Zohdy, who holds a joint appointment as assistant professor of pathobiology in the College of Veterinary Medicine and disease ecology in the School of Forestry and Wildlife Sciences.
This fall, after her hope of working with sloth bears ended due to permitting difficulties with the Indian government, she applied and was accepted for a Fulbright Scholarship to study zoonotic pathogens in domestic animals at Cairo University, where she once volunteered. The Fulbright Program is the flagship international educational exchange program sponsored by the U.S. government and is designed to build lasting connections between the people of the United States and the people of other countries. While in Egypt, she will work with Dr. Fayez Salib of the Cairo University veterinary faculty.
"I cannot express my gratitude enough to both the U.S. and Egyptian governments for working together to afford me this opportunity," Izenour says. "I believe the Middle East is particularly underrepresented in international conversations about public health preparedness and response and I hope my research on zoonotic infectious diseases will fill valuable knowledge gaps and provide a platform for other organizations to collaborate with Egypt.
"I don't expect to change the world overnight," Izenour continues, adding that she hopes to one day continue her new career path with either the World Health Organization or the United Nations. Her ultimate dream would be to help establish an animal sanctuary that could provide training opportunities for veterinarians in developing nations. In the meantime, however, she will spend nine months in Egypt, then return to Auburn to complete her doctorate based on her Fulbright research. "I also hope to use the data I gather as a platform for advocacy to help encourage the provision of more resources to improve outcomes for both animals and humans in Egypt and the Middle East," she says."
Katie is an exceptional student and scientist," says Dr. Zohdy, who serves as her advisor. "She brings with her years of experience in the public health sector, so her passion to merge her human health experience with a Ph.D. from a college of veterinary medicine is very progressive. Katie really embodies the 'One Health' initiative. We are honored to have her representing the U.S. and Auburn as a Fulbright Fellow and our ultimate hope is that Katie's research can be used to improve medical and veterinary outcomes in Egypt and elsewhere."
Canine Trial Underway
People share many things with dogs. Unfortunately, brain tumors can be one of those things. The biological similarities between humans and dogs are more significant than the differences. We share more than our lives with our pets: our living space, our recreational activities and sometimes our food.
One Medicine is the concept that veterinary and human medicines often overlap, and that each can learn from the other to the benefit of both. The University of Alabama at Birmingham has received National Institutes of Health funding for a multi-institutional consortium, and Auburn's College of Veterinary Medicine is partnering with UAB to evaluate immunotherapy of these tumors.
The Canine Immunoneurotherapeutics Trial (CANINE) uses human therapies to treat and study canine brain tumors. Dogs and humans develop malignant brain tumors at about the same rate, and these tumors are biologically similar. This trial allows us to provide compassionate care to animals, advance the field of veterinary medicine and better understand the biological effects of treatment. Discovering what we have in common may help lead to a cure.
The current phase (year one) of this project will establish the maximum safe and effective dose of M032, the FDA-approved, clinical-grade oncolytic herpes simplex virus (HSV) that expresses IL-12 (interleukin-12).
Faculty in the Neurology/Neurosurgery Service of the Bailey Small Animal Teaching Hospital will evaluate and perform surgery on dogs—most often Boston terriers, French bulldogs, and boxers—who have or are suspected to have brain cancer to remove all or part of the tumor. Shortly after surgical removal and confirmation of diagnosis by the pathologist, M032 virus is infused into the tumor area. Patients are monitored overnight in the intensive care unit, then, typically discharged to home several days after surgery. Following discharge, return visits are scheduled for one, three, six, nine and 12 months for close monitoring and serial imaging.
Phase Two of the study will proceed with the maximum safe and effective dose of virus (established in Phase One) paired with a checkpoint inhibitor. The checkpoint inhibitor is an oral medication given to help the dog's own immune system better identify and kill tumor cells. It will be prescribed at discharge and given by the owner daily for six weeks. All dogs in Phase Two will receive this combination therapy. Dogs will be followed with regular check-ups for a full year to determine how well treatment prevents tumor regrowth and extends life.
CVM to Add Equine Research Barn


An equine research program at Auburn's College of Veterinary Medicine soon will expand its facilities on the campus of the J.T. Vaughan Large Animal Teaching Hospital.
Launched in 2010, the Auburn CVM Equine Health Research Program (EHR P) aims to improve equine health through collaborative research leading to new disease-related discoveries and treatments for horses. While the EHR P's main research laboratory has been built, pending is the construction of a needed research barn. Part of the originally approved EHR P concept, the Equine Research Barn is receiving renewed attention—moving into its fundraising phase and one step closer to reality with an aim of construction beginning within the next year.
The Equine Research Barn will apply research from the lab to its equine patients and enhance the collaborations formed with other groups on the Auburn campus, such as the Boshell Diabetes and Metabolic Disease Research Group, the Harrison School of Pharmacy, and the Endocrine Disease Diagnostic Laboratory.
EHRP "supports the interaction of scientists, veterinarians, and students to cultivate and integrate translational and clinical research," said CVM Associate Department Head of Research and Graduate Programs Anne Wooldridge, DVM, Ph.D., DACVIM. "Compared to the billions of dollars spent on human health, little funding is available for equine research."
Wooldridge explained that colic, lameness, infectious disease, metabolic problems, infertility and neonatal disease lead to loss of use, and sometimes loss of life. "Auburn University is in a key position to be on the forefront of exciting areas in equine research due to our talented faculty with expertise in the clinical arena and in cellular and molecular biology, state-of-the-art facilities, and relationships with clients and their horses," she said.
---
For more information on EHR P and the Equine Research Barn construction, contact CVM Senior Director of Development Diana Turner at (334) 844-1274 or email milesdi@auburn.edu.
APP's Coleman
Retires from CVM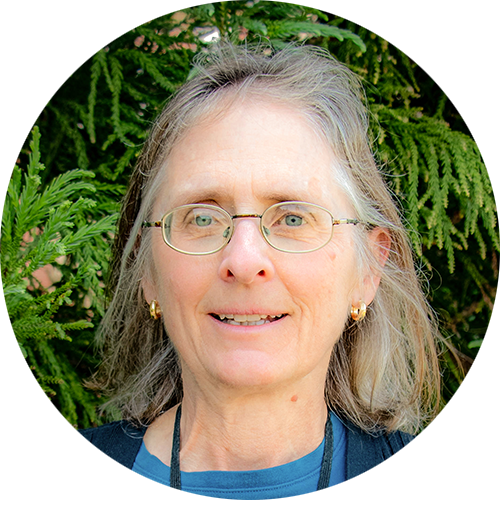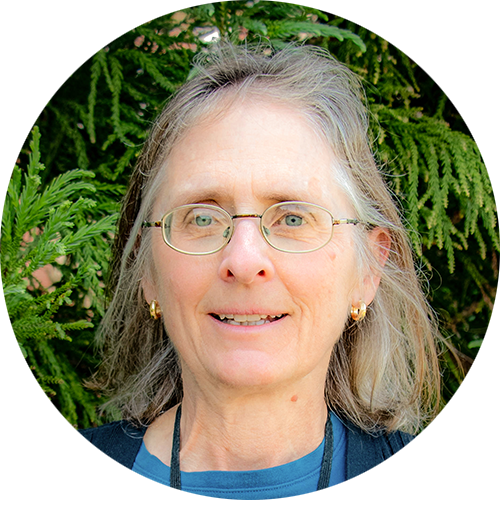 Dr. Elaine Coleman, DVM, an associate professor of anatomy and neuroscience in the Department of Anatomy, Physiology and Pharmacology, retired in June after an 18-year career at the CVM. She joined the faculty in 2001. Dr. Coleman received her DVM degree from The Ohio State University in 1984 before completing an internship in Small Animal Surgery and Medicine and a residency in Small Animal Neurology/Neurosurgery, both at Auburn.
Dr. Coleman received her Ph.D. from Auburn in 1992. Since joining the College, she has received a number of awards and honors, including SAVMA Teacher of the Year (2019), Woman of Distinction Award (2019), the Gerald and Emily Leischuck Endowed Presidential Award for Teaching Excellence (2015), the Zoetis Distinguished Teaching Award (2014), the Dean's Annual Award for Excellence in Teaching (2011, 2004), the Norden Distinguished Teacher Award (2009), and the Auburn University Student Government Association Teaching Award (2005). Her most recent research focused on the effects of metabolic disorders on astrocyte function in the brain.
Duran Retires
After 44-Year CVM Pharmacy Career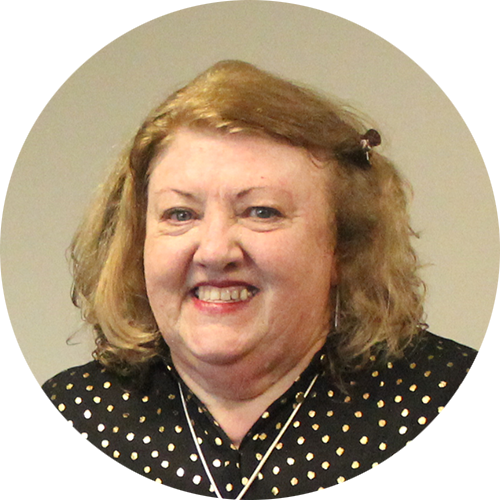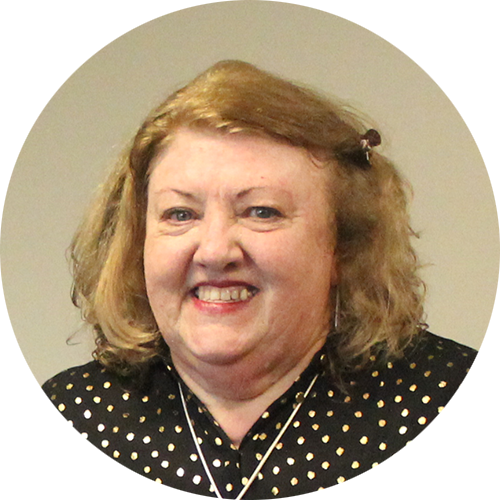 Dr. Sue Duran retired in December 2018 after 44 years of service to the Auburn CVM. She has been a clinical pharmacist at the veterinary college since 1975, most recently served as a professor in the Department of Clinical Sciences, and has been named professor emerita.
She has a pharmacy degree from Auburn and completed an internship at Johns Hopkins Hospital, where she was director of the Intravenous Admixture Department for three years. She completed a master's in pharmacology and veterinary pharmacology in 1978 from Auburn and completed board certification in veterinary pharmacy in 2000. She completed her Ph.D. in pharmacal science in 2003.
Dr. Duran has been president, president-at-large, and member-at-large of the International Society of Veterinary Hospital Pharmacists and was the chair of the Board Certification Committee of the International College of Veterinary Pharmacy. She also served as a member of the Veterinary Medical Advisory Board for the Food and Drug Administration 1993-97. She has been active in development of standards for veterinary drugs and compounding guidelines for veterinary medicine.
Other areas of Dr. Duran's research include pharmacoki-netics and pharmacodynamics of antibiotics, analgesics, NSAIDS and antiviral therapy and prevention of the spread of infectious disease in hospital settings.
Beard Scholarship Established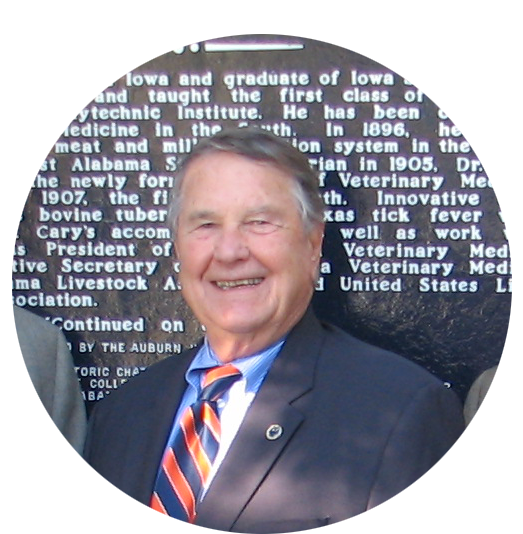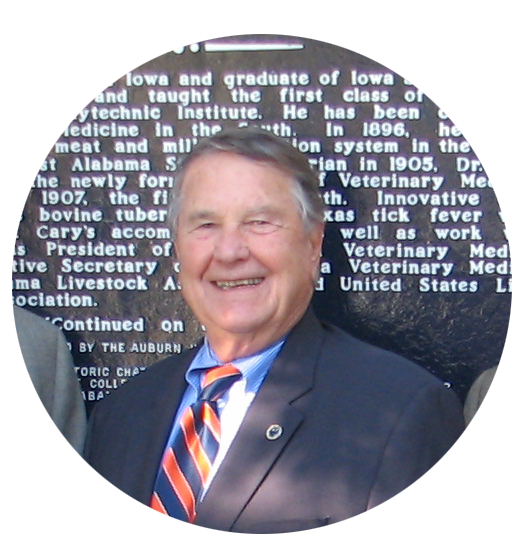 Friends of former Assistant Dean Dr. Gary Beard '59 will be pleased to know that the College is raising funds to endow a student scholarship in his honor.
Leeds, Ala., native Dr. Beard had a distinguished career in private practice in Baton Rouge before joining the CVM as assistant dean in 1992. He energized Annual Conference and the College's CE program, taught veterinary dentistry, championed such programs as Open House and the Raptor Center, and, through his enthusiastic presence at any number of veterinary meetings, brought many alumni into closer relationships with the College. He is presently retired and living in Texas.
At press time, $10,000 had been raised toward endowing this scholarship at the $25,000 level, though organizers hope to top this amount.
To contribute to the Dr. Gary Beard Scholarship in Veterinary Medicine, please send a check made payable to the Auburn University Foundation to Veterinary Medicine Development, 317 South College Street, Auburn, AL 36849.
For specific questions, please contact Senior Director of Development Diana Turner at (334) 844-1274 or email milesdi@auburn.edu.
McCoy Retires
After 34 Years at Auburn
Janet McCoy, Auburn Veterinarian editor and communications and marketing specialist in the CVM, retired in June from Auburn after 34 years of dedicated service to the university. McCoy served the College for six years, having joined the CVM with broad experience in communications and marketing, event planning, development, and newswriting. Throughout her career, she wrote numerous news releases, magazine and newsletter articles, and grant proposals.
Prior to joining the CVM, as program coordinator for the Alabama 4-H for more than a decade, McCoy wrote grants that garnered approximately $7 million in gifts. Prior to working at Alabama 4-H, she served 17 years in Auburn's Office of Communications and Marketing, working on a variety of projects to promote the university's academic mission. In the early phase of her career, she served as a staff/bureau reporter for news agencies in Florida and Alabama.
In addition to her role as editor of the college's quarterly magazine, McCoy coordinated the CVM's current branding campaign, Veterinarians Open Doors, and engaged Auburn Athletics in the college's promotion of the Veterinary Teaching Hospital. She also was responsible for the college's advertising, market research, public and media relations, digital assets, social media, printed materials, and internal communications.
Football, Fans and Feathers
Back on Fridays Before Home Football Games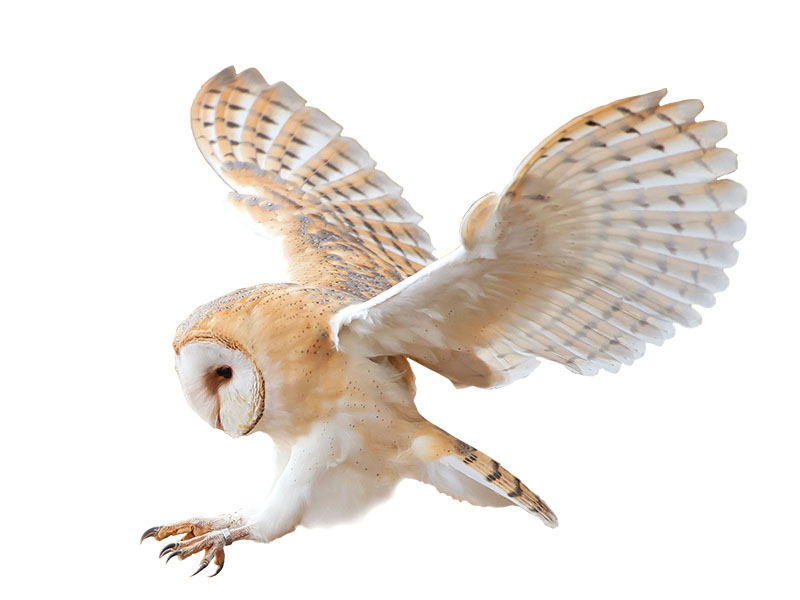 One of Auburn University's most popular fall programs returns to offer fans the unique opportunity to see a raptor show and flight demonstration—the Southeastern Raptor Center's Football, Fans and Feathers educational program will be held each Friday before home football games.
This year, seven shows will coincide with home football games, giving guests an exciting opportunity to experience an up-close view of birds of prey while exploring the mysteries of their survival, flight and ecological roles. Shows for 2019 will be held the Friday before Auburn home games on Nov. 2, 16, 23 and 30.
Tickets are $5 per person (children under 3 are admitted free) for the exciting hour-long program, which begins at 4 p.m. at the center's 350-seat Edgar B. Carter Educational Amphitheater, located at 1350 Pratt-Carden Drive off Shug Jordan Parkway. Reservations are not required. Refreshments will be sold. A large attendance is expected, particularly at the November presentations. Gates will open at 3 p.m. and seating is first come, first served. Attendees are encouraged to purchase tickets in advance and arrive early as amphitheater seating is limited.
During the show hawks, falcons, eagles and other birds of prey are free-flown from towers and around the amphitheater, enabling visitors to see these raptors flying up close. The programs are delivered by Southeastern Raptor Center staff and volunteers.
At the conclusion of each presentation, several of the raptors are brought back out so that attendees can have an up-close view and talk with the trainers. No two shows are alike as different birds are chosen to soar overhead or visit guests up close on a trainer's glove.
All birds used in the programs are permanent residents that are non-releasable due to prior injuries or human imprinting. The Southeastern Raptor Center is a division of the Auburn University College of Veterinary Medicine.
For more information, visit www.auburn.edu/raptor.
Return to home