---
Employee and Student Updates and Awards
Around The
College
AUBURN TEAM LEADS
BOVINE PALPATION COMPETITION
The Auburn palpation team won first place at the Student American Veterinary Medical Association's (SAVMA) 2021 Bovine Palpation Competition, held at Kansas State University and sponsored by the Society for Theriogenologists. The team was led by Clinical Sciences Professor Dr. Julie Gard Schnuelle and members include Jordan Farrell, Caitlyn Butler, Madison Gohlke, Joshua Trumble, Ronnie Sams and Kayla Ferrell.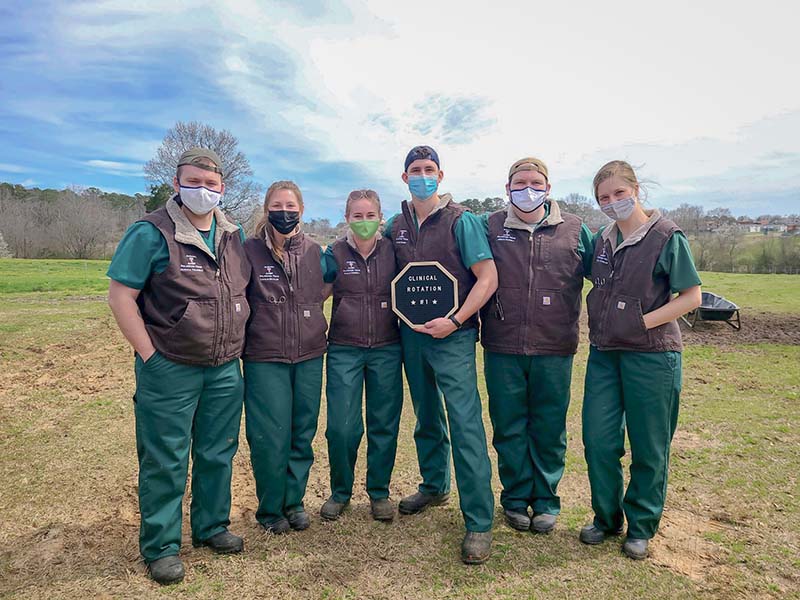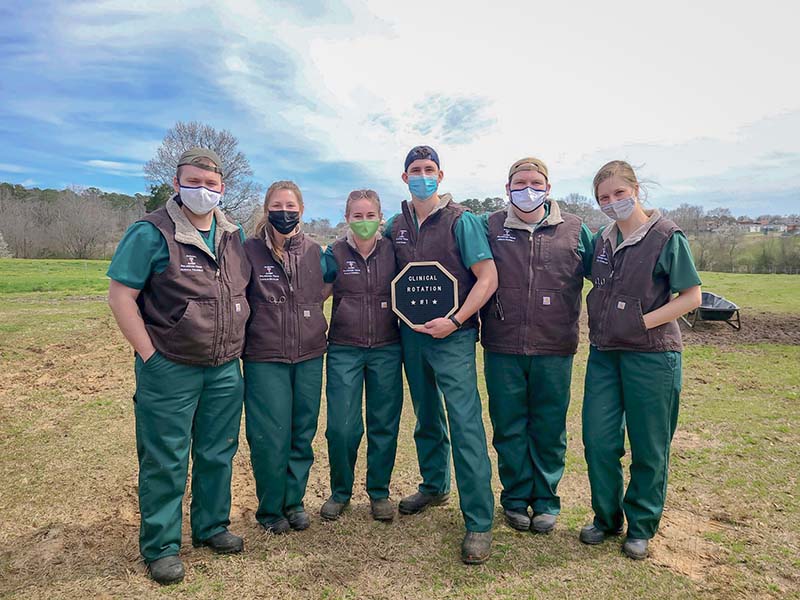 JUDD, WOOLDRIDGE NAMED
DEPARTMENT HEADS
Dr. Robert Judd has been named head of the Auburn University College of Veterinary Medicine's Department of Anatomy, Physiology and Pharmacology, while Dr.Anne Wooldridge is the new head of the Department of Clinical Sciences.
Judd has served on the Auburn Vet Med faculty for the past 23 years and is professor and Boshell Chair in Diabetes and Metabolic Diseases Research, with a joint appointment in the College of Human Sciences' Department of Nutrition. He earned a Ph.D. in pharmacology and toxicology from Northeast Louisiana University and completed postdoctoral training in endocrinology and metabolism at the Mayo Medical School. As holder of the Boshell Chair since 2001, his research has focused on the role of various hormonal regulators in the development and progression of obesity and type 2 diabetes.
Wooldridge has served on the Auburn Vet Med faculty for the past 14 years, during which she has served as professor and associate department head for research and graduate studies. She earned her DVM from Texas A&M, a master's in Veterinary Clinical Sciences from Louisiana State University and a Ph.D. in the Department of Pharmacology and Cancer Biology from Duke University. A diplomate of the American College of Veterinary Internal Medicine, her research addresses equine vascular and metabolic disease, with special interests in laminitis and advancement of regenerative therapies in horses.
FACULTY & RETIREES
Faculty Appointments
Sonja Cox
Professor of Practice in Gulf Shores,
Clinical Sciences
Jack Hamersky
Assistant Clinical Professor of Radiology,
Clinical Sciences
Maria Naskou
Assistant Professor,
Pathobiology
Theresa Pancotto
Associate Clinical Professor of Neurology & Neurosurgery,
Clinical Sciences
Faculty Retirees
Ellen Behrend
Joezy Griffin & Alumni Professor,
Clinical Sciences
AUBURN RESEARCH STUDENT SYMPOSIUM
2021
---
University-Wide Poster Presentation Awards in Science, Technology, Engineering & Mathematics
2nd Place Undergraduate Award: Madison Hogans, Research in Pathobiology
Elucidation of canine adenovirus type 2 tropism can lead to improved cancer gene therapyFaculty mentors: Dr. Bruce Smith and Dr. Payal Agarwal3rd Place Graduate Award: Sarah Ezell, Anatomy, Physiology and PharmacologyGenetic analysis of the cannabinoid receptor-1 gene in three beagle dogs
Faculty mentor: Dr. Kamoltip Thungrat
---
CVM Poster Presentation Winners
Undergraduate Award: Daniel Patton, Research in Pathobiology
Production of Anti-PD1 antibody by modified Canine Adenovirus-2Faculty mentor: Dr. Bruce SmithGraduate Award: Chetan Pundkar, Biomedical SciencesGeneration and characterization of anti-IL-17A Nanobody for the treatment of HSV-1 induced corneal immunopathology
Faculty mentor: Dr. Amol Suryawanshi
---
CVM Oral Presentation Winners
Undergraduate Award: Anna Wilson, Research in Pathobiology
Evaluation of neurotransmitter concentrations in the prefrontal cerebral cortical gray matter of cats with phosphoprotein enriched in astrocytes 15 kDa (PEA15) loss of function
Faculty mentor: Dr. Emily Graff
Graduate Award: Anne Maguire, Biomedical Sciences
Intravenous AAV gene therapy improves pre- and post-mortem outcomes in a feline model of Sandhoff Disease
Faculty mentor: Dr. Doug Martin
BERKLEY NAMED AVTA
OUTSTANDING MEMBER OF THE YEAR
Kellye Berkley, a veterinary technician in the Auburn College of Veterinary Medicine, was recently named Outstanding Member of the Year by the Alabama Veterinary Technician Association. The $500 award sponsored by Banfield Pet Hospital is given annually to an AVTA member who has demonstrated exceptional leadership and drive to further his or her veterinary career.
Berkley, who plans to become a Certified Compassion Fatigue Specialist, will use the award to pursue that certification. "We all understand the amount of stress and turmoil veterinary professionals face daily with their jobs," said Berkley. "I will use these funds to advance my own skills and create opportunities within my workplace for mental health resources, seminars and committee functions that will aid my veterinary clients by providing comfort resources in difficult situations."
BENTLEY ELECTED
SAVMA CPRO-ELECT
Amanda Bentley, a current DVM student and member of the Auburn Vet Med Class of 2023, was recently elected to the National Student American Veterinary Medical Association (SAVMA) Executive Board as the communications and public relations officer-elect (CPRO-Elect).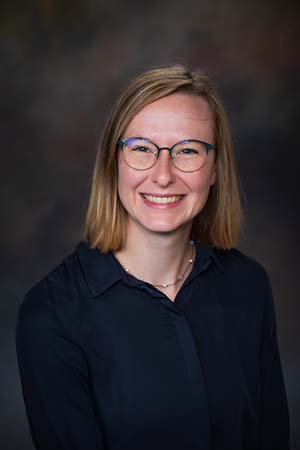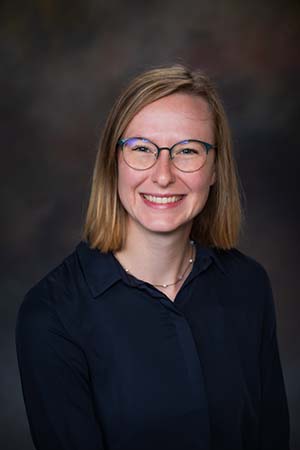 While serving in this position, she will work with the current National SAVMA Board as CPRO-Elect for one year, followed by one year as the sole CPRO. In this role, she will be responsible for managing the communication aspects of the National SAVMA organization, as well as for working with other members of the executive board from veterinary programs across the country."
Amanda is an amazing student and we are so proud she is willing to step up and represent Auburn on the national stage," said Melinda Camus, Auburn Vet Med associate dean for academic affairs. "The leadership skills that she will learn through her participation will serve her well throughout her career and hopefully inspire her and others to participate in organized veterinary medicine in the future."
SAVMA was created in 1969 as the national organization for veterinary students to foster communication between individual chapters. It is comprised of 36 student chapters and one associate organization, representing a total of over 16,000 veterinary student members in the U.S. and abroad.
STARKEY, TEAM AWARDED
LAUNCH FUNDING
A collaborative research team of Auburn veterinary and public health researchers was recently awarded a $70,000 LAUNCH grant to study the reliability of a previously developed breath test for the noninvasive diagnosis of heartworm infection in dogs.
Led by Dr. Lindsay Starkey, assistant professor in the Department of Pathobiology and LAUNCH grant principal investigator, the LAUNCH award will allow the team to fully establish the reliability of the test in dogs of different breeds, diets and backgrounds. The test uses a chemical fingerprint found in a dog's breath to determine if the dog is infected with heartworms and project researchers report encouraging initial results. A final version of the technology could be similar to a breathalyzer for dogs, which would avoid the need for drawing blood and possibly detect the presence of heartworms earlier than current blood-based tests.
"Our team greatly appreciates the support from the LAUNCH funding program, which will help us to evaluate this novel STARKEY, TEAM AWARDED technology in dogs for the diagnosis of heartworm," said Starkey. "We also hope to look at the potential for this diagnostic tool to be used for other species and maybe other diseases."
LAUNCH grant co-investigators include Dr. Byron Blagburn, Distinguished University Professor in the Department of Pathobiology; Dr. Sarah Zohdy, associate professor and vector-borne disease expert jointly appointed in the School of Forestry and Wildlife Sciences and the AUCVM Department of Pathobiology; and Dr. Melissa Boersma, analytical chemist and director of Auburn's Mass Spectrometry Lab in the College of Sciences and Mathematics.
The LAUNCH Fund for Research and Innovation is a university-wide program designed to bridge the gap between innovative research and the marketplace. The program was established in 2015 by the Auburn University Research and Economic Development Advisory Board and is supported by the Office of the Vice President for Research and Economic Development as part of a commitment to advancing entrepreneurship among Auburn's research faculty.
STUDENTS RECOGNIZED FOR EXCEPTIONAL MERIT
---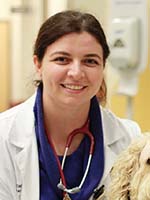 Mercedes Muldoon '21 was named the Auburn University President's Award and W. James Samford, Jr. Foundation Award recipient for the CVM. The award recognizes one graduate in each school or college who has completed at least three semesters at Auburn with a minimum GPA of 3.40 and who possesses outstanding leadership, citizenship, character and promise of professional ability.
---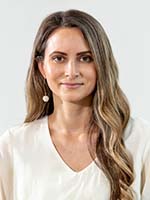 Dr. Karly Hicks received the Peter J. Ihrke American College of Veterinary Dermatology Resident Research Award and was named an Auburn University Outstanding Master's Student for 2020-21. Hicks is a dermatology resident and her research is focused on the effects of rifampicin in multidrug-resistant methicillin-resistant Staphylococcus pseudintermedius.
---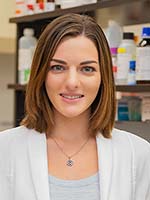 Francesca Mowry, biomedical sciences Ph.D. candidate, was named an Auburn University Outstanding Doctoral Student for 2020-21. Mowry's research is focused on neuroimmunology in hypertension and she is a research assistant in Dr. Vinicia Biancardi's lab in the Department of Anatomy, Physiology and Pharmacology.
Return to home