MARTIN NAMED DIRECTOR
SCOTT-RITCHEY RESEARCH CENTER
Following a successful national and international search, Dr. Douglas Martin has been appointed director of the Scott-Ritchey Research Center. Martin has been a tenured professor
in the Department of Anatomy, Physiology and Pharmacology for the past 25 years and was recently named recipient of the Southeastern Conference's 2020 Faculty Achievement
Award for Auburn University. The Scott-Ritchey Research Center, a state-of-the-art, interdepartmental and interdisciplinary research center in the CVM for more than 40 years, is dedicated to advancing the health and welfare of companion animals, and through them, people. Martin brings tremendous expertise, energy and perspective to the Scott-Ritchey directorship and advancing the Center's mission to conduct cutting-edge basic and translational research to improve the health of humans and animals. He has worked to characterize diseases of domestic animals that provide clues for the development of therapeutics for children with lysosomal storage diseases, specifically Tay-Sachs disease, Sandhoff disease and GM1 gangliosidosis.
His characterization of these diseases in cats and other domestic animals has resulted in advances in the understanding of veterinary and human neurophysiology, neuropathology, stem cell biology and gene therapy.
AQHA SEAL HONORED
Equine veterinarian Dr. Alton Otis Seal '72 of Meridian, Mississippi, was recently honored by the American Quarter Horse Association as a 50-Year Legacy Breeder. The award was presented at a ceremony at the AQHA Hall of Fame and Museum in Amarillo, Texas. Each year, the AQHA honors breeders who have dedicated their livelihoods to maintaining the integrity of the American quarter horse. Honorees range from reining, racing, cutting, ranch and rodeo quarter horse breeders who have dedicated at least 50 years to work in breeding. This year's honorees included only five Legacy breeders nationwide, honoring those who have registered at least one foal for 50 consecutive years. Seal has practiced as a veterinarian for 47 years, farrier and horse breeder for more than 50 years and owns Seal Stallion Station, which he opened with his father in 1968.
EQUINE DIAGNOSTIC IMAGING
COLE EARNS DIPLOMATE STATUS
Dr. Robert Cole '98, associate professor of radiology in the Department of Clinical Sciences, was recently
recognized as a board-certified diplomate in equine
diagnostic imaging. Diplomate status is awarded by the American College of Veterinary Radiology through a competitive examination process. Cole, a staff radiologist supporting the diagnostic imaging services across the Auburn Veterinary Teaching Hospitals, was one of only 10 examinees nationwide to achieve diplomate status in 2019. His special interest in large animal imaging and his newly achieved diplomate status in equine diagnostic imaging bring unique skills and expertise to both the equine and farm animal clinical services.
CLINICAL AWARDS CLASS OF 2020
SGA Outstanding Student Award, Rachael Lander
Dean's Award, Jordan Hall
President's Award, Hilary Seals
SAVMA Outstanding Senior Award, Jonathan Tubbs
ACVS Large Animal Proficiency Award, Britney Hill
ACVS Small Animal Proficiency, Sarah Christie
ACVIM Award of Excellence (Large Animal), Brooke Alnwick
ACVIM Award of Excellence (Small Animal), Baxter Burke
ACVIM Award of Excellence (Small Animal), Kiona Rogers
ACVO (Ophthalmology), Sara Humphrey
Large Animal Ophthalmology, Brooke Alnwick
Small Animal Ophthalmology, Meagan Darby
ACVR (Radiology), Whitney Walker
ACVP (Pathology), Natasha Taylor
AAFP Outstanding Senior Award, Brooklyn Isaacs
Avary Equine, Brooke Alnwick
Dr. J.E. Bartels Radiology, Jordan Hall
Walter J. Gibbons Memorial (LA), Jessica Rubin
Bayer Dermatology Award, Joe Schifano
AAVD Excellence in Clinical Dermatology Award, Logan Matney
Dr. G.J. Cottier Scholarship (LA), Savannah Basham
Excellence in Equine Therio, Carolina Ikard
Excellence in Equine Therio, Joe Schifano
Deborah Harrington Memorial, Abby Buckner
Dr. Allen M. Heath, Savannah Basham
Small Animal Medicine Proficiency, Elizabeth Manson
Society for Theriogenology Award, Madie Pelletier
Veterinary Cancer Society Award, Mallory Crafton
Dr. Dougie MacIntire Memorial Scholarship, Amanda Windham
Dr. Don Walker Food Animal Excellence, Jonathan Tubbs
Purina Excellence in Nutrition Award, Adeline Wadel
Zu-Preem Award – Exotic, Zachia Gray
VECCS Award, Rob Peterson
Dr. Robert Beaty, Jr. Scholarship, Kelly Farmer
Bayer Excellence in Communication Award, Emily Tanner
AAHA Award for Proficiency in Primary Care, Luke Bosse
AAHA Award for Proficiency in Primary Care, Mary Power
Woody Bartlett Clinical Proficiency Award (Bovine Palpation), Britney Hill
Dr. Danny Newhard Memorial Scholarship, Sofia Castello Milner Gentle Doctor Award, Amanda Windham
Clinician of the Year Award, Dr. Chris Lea
2020 SEC FACULTY AWARD FOR AUBURN UNIVERSITY
Dr. Douglas Martin, Professor of Anatomy, Physiology and Pharmacology, and Director, Scott-Ritchey Research Center
TEACHING AWARDS CVM 2020
Dr. Joe Rowe, SAVMA Teacher of the Year
Dr. Amelia White, Dean's Award for Excellence in Teaching
Dr. Brandi Brunson, SGA Outstanding Teacher of the Year
Dr. Lindsay Starkey, AAVMC Outstanding Teacher (sponsored by Zoetis)
2020 TOP GRADUATE STUDENTS
AUBURN UNIVERSITY INTERNATIONAL STUDENT ORGANIZATION
Ferrin Antony, Pathobiology
Julian Arroyave, Clinical Sciences
Wenqi Cao, Pathobiology
Jiwoong Her, Clinical Sciences
Anwar Kalalah, Pathobiology
Ting Liu, Biomedical Sciences
Tamara Sierra, Clinical Sciences
Sandra Zetterström, Clinical Sciences
2020 OUTSTANDING MASTER OF SCIENCE STUDENT FOR AUBURN UNIVERSITY
Dr. Katie Weatherall, Biomedical Sciences
WALZ NAMED PATHOBIOLOGY DEPARTMENT HEAD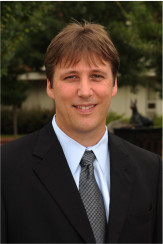 Dr. Paul Walz was appointed department head of the Department of Pathobiology, effective January 13, 2020. Walz has been a faculty member in Pathobiology since 2004, first jointly appointed in Pathobiology and Clinical Sciences, and later advancing through the academic ranks in Pathobiology to professor in 2015. He earned the BS, DVM, MS (Clinical Resident) and PhD degrees from Michigan State University and is a Diplomate of the American College of Veterinary Internal Medicine, specialty of Internal Medicine.
BEHREND NAMED ACTING DIRECTOR, TEACHING HOSPITAL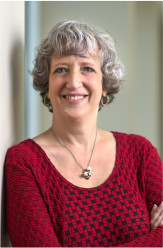 Dr. Ellen Behrend has been named acting director of the Veterinary Teaching Hospital, effective January 13 through July 13, 2020. Behrend is the Joezy Griffin Professor of Small Animal Internal Medicine and an Alumni Professor and has served on the Auburn University faculty for 21 years. She earned the VMD degree from the University of Pennsylvania in 1988, MS degree from Colorado State University in 1994 and a PhD from Auburn in 2001 and is a Diplomate of the American College of Veterinary Internal Medicine, specialty of Small Animal Internal Medicine.
MANSOUR NAMED APP INTERIM HEAD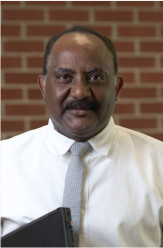 Dr. Mahmoud Mansour has been appointed Interim Head of the Department of Anatomy, Physiology and Pharmacology effective Spring semester 2020. Dr. Mansour, professor of anatomy in APP, has served for 13 years as a faculty member at Auburn University and maintains an active research program in reproductive physiology and toxicology. He earned the DVM degree from the University of Khartoum, PhD from the University of Liverpool and was a Fulbright Scholar at Michigan State University where he engaged in post-doctoral training.
AKINGBEMI, BRUNSON LEAD OFFICE OF ACADEMIC AFFAIRS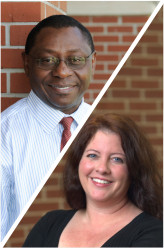 Drs. Benson Akingbemi and Brandon Brunson recently accepted interim appointments leading the Office of Academic Affairs. Akingbemi, alumni professor in Anatomy, Physiology and Pharmacology, or APP, has assumed the role of acting associate dean with responsibilities related to veterinary curriculum, recruitment and admissions. Brunson, senior lecturer in APP, was named assistant to the acting associate dean with administrative responsibilities related to advising and student engagement. The interim appointments will run concurrently with their faculty appointments until a search is completed.
FACULTY APPOINTMENTS
Kevin Delmain, Professor of Practice, Anatomy, Physiology and Pharmacology
Martha Friedman, Professor of Practice, Dermatology, Gulf Shores
Katelyn Hlusko, Assistant Clinical Professor of Small Animal Surgery, Clinical Sciences
Candace Lyman, Associate Professor, Theriogenology, Clinical Sciences
BradMatz, Associate Professor of Small Animal Soft Tissue Surgery and Robert and Charlotte Lowder Distinguished Professor in Oncology, Clinical Sciences
Ashley Smith, Assistant Clinical Professor, Clinical Sciences
FACULTY RETIREES
Dr. Harry Boothe Professor, Clinical Sciences
Dr. Dan Givens Professor and Associate Dean for Academic Affairs
Dr. John Hathcock Professor and Section Chief, Clinical Sciences
Dr. Bernhard Kaltenboeck Professor, Pathobiology
Dr. Edward Morrison Professor and Department Head, Anatomy, Physiology and Pharmacology
Dr. Stephanie Ostrowski Associate Professor, Pathobiology
Dr. Alex Samoylov Research Fellow, Scott- Ritchey Research Center
Dr. Tatiana Samoylova Research Professor, Scott-Ritchey Research Center
Dr. James Wright Professor, Pathobiology
Return to home