Dawn Boothe
Named Alumni Professor
---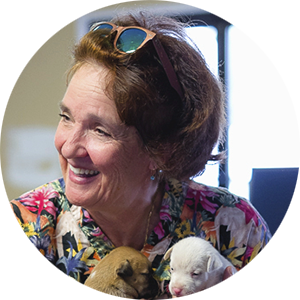 Dr. Boothe is a Diplomate ACVIM (Internal Medicine) and Diplomate ACVCP (Clinical Pharmacology)
Dr. Dawn Boothe, professor Department of Anatomy, Physiology and Pharmacology, College of Veterinary Medicine, has been named one of four Alumni Professors at Auburn University.
The university announced the recipients of its 2016 Faculty Awards, recognizing some of the institution's most innovative teachers, researchers and scholars for their unique and distinguished contributions to the university's mission.
Presented annually, the Faculty Awards honor individuals and groups of faculty for excellence in teaching, research and outreach. Following a competitive review process, recipients are chosen by selection committees comprised of faculty, staff, students and alumni. Award winners were recognized at the annual Faculty Awards Ceremony hosted by the Office of the Provost.
"This year's recipients were selected from an outstanding group of nominated faculty," said Timothy Boosinger, provost and vice president for academic affairs. "Our awards not only represent the exceptional contributions of these faculty members to Auburn's mission, but also illustrate their extraordinary service and dedication to the University."
The Alumni Professorship program, funded by the Auburn Alumni Association, recognizes tenured faculty members with direct responsibilities in two or more of the institutional missions of instruction, research and outreach. Faculty selected to receive a professorship must have demonstrated exceptionally meritorious performance, distinctive competence and potential for continued high productivity and excellence.
Currently, Dr. Boothe assists in teaching Veterinary Pharmacology to first- through fourth-year veterinary students and is the director of the Clinical Pharma-cology Laboratory.
She joined the college in 2003 and received her bachelor's, DVM and master's degrees from Texas A&M University. She continued her education with an internship in Auburn's Small Animal Surgery and Medicine, then went back to Texas A&M University, Small Animal Internal Medicine, for her residency program. She completed her Ph.D. degree and fellowship in physiology (clinical pharmacology) at Texas A&M University.
Return to home