Dr. Aaron Groth Remembered for Pathology Dedication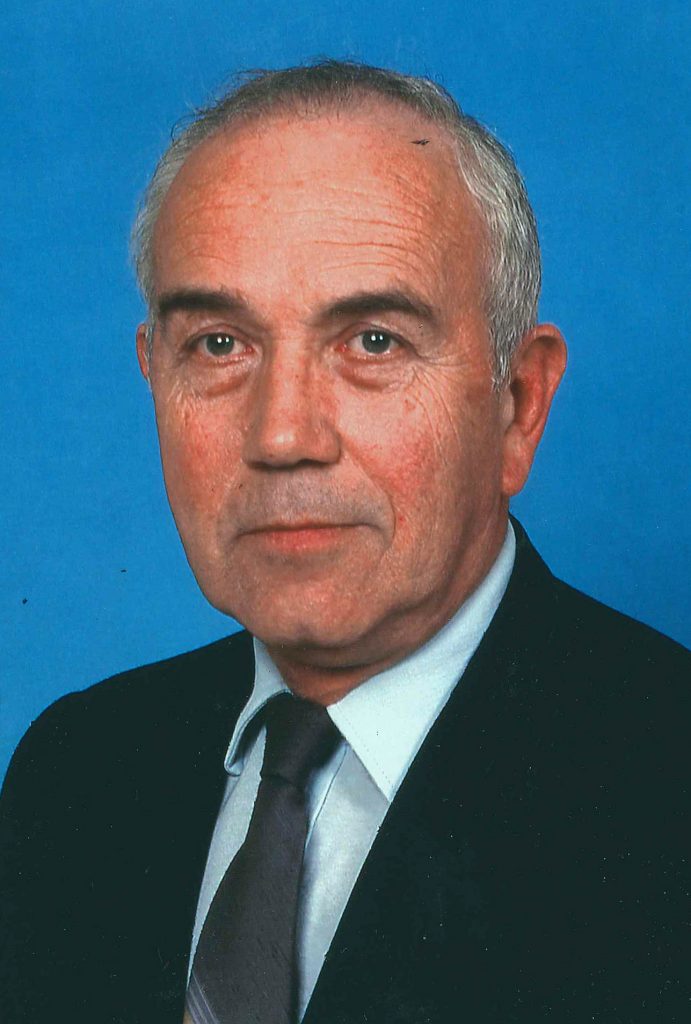 College of Veterinary Medicine alumni remember the late Dr. Aaron Holland Groth, Jr., as an influential professor in general pathology.
Dr. Groth, DVM, MS, Diplomate, American College of Veterinary Pathologists, died Oct. 30, 2016, at the age of 89. For 34 years, he served in the College of Veterinary Medicine as a faculty member in pathology, including 17 years (1964-1981) as head of the Department of Pathology.
Dean Calvin Johnson, whose own career as a pathologist was influenced by Dr. Groth's teaching, recalled, "Dr. Groth was an authoritative figure in the classroom. He expected concise and accurate terminology, a firm understanding of disease pathogenesis, and an acceptance that mastery of pathology was the basis for advancement in all other clinical fields. There was simply no room for anything less than full attention during his lectures."
Dr. James W. Randolph, AU CVM Class of 1980, from Long Beach, Mississippi, wrote this recollection of his first interaction with Dr. Groth as a sophomore veterinary student:
On our first day of pathology class, Dr. Groth came into the Monday afternoon classroom, dimmed the lights, lowered the projector screen and said, "Take out a sheet of paper, put your name at the top and number the left side 1 through 10."
We did as we were told, but we were terrified. There had been no warning, no assignment to read the first chapter of our pathology text, no stories from upperclassmen.
Dr. Groth pushed a button and the first slide fell into place in the projector, illuminating a photo of a mass of some kind. "Next to number one, write your diagnosis."
The exercise continued through ten slides over a five-minute time period, at which time Dr. Groth said, "Fold your papers, pass them to the left, then you're dismissed until Wednesday. I'll have your test scores then."
We were further terrified. It would be forty-eight hours before we would know our fates from this nightmare.Wednesday at 1 p.m. sharp, Dr. Groth passed out the graded papers and simultaneously announced the range of scores. "The best score was four right out of ten, 40%. That's an F. There were a few 30s, some 20s, a lot of 10s and a lot of 0s. They are all Fs.
"I gave you this test to illustrate a point. So that you will relax and hear what I'm about to say next I'll tell you this doesn't count against your semester grade. Even the best score in the class was an F. After I've taught you all I can in a year about pathology, you still won't be able to score much better by looking at a growth with the naked eye. You need a biopsy to make a definitive diagnosis. Never forget that."
I haven't.
Born in Ames, Iowa, in 1927, Dr. Groth moved from Baton Rouge to Auburn following his discharge from the U.S. Navy in the summer of 1946. At Auburn, he earned a bachelor of science degree in 1949 and the DVM in 1954. Dr. Groth pursued specialty training in veterinary pathology at Iowa State University, earning the master of science degree in 1957 and achieving Diplomate status in the American College of Veterinary Pathologists in 1960. He was among the first board-certified veterinary pathologists to serve on the Auburn faculty.
Dr. Groth was active in the Alabama Veterinary Medical Association (ALVMA) from 1967 to 2002, serving on the executive board 1967-1973, vice president in 1974, president-elect in 1975, and president in 1976. He was executive vice president of the ALVMA for 20 years (1981-2001). As a result of his distinguished service, the Alabama Veterinary Medical Foundation supports two scholarships, the Dr. and Mrs. Aaron Groth, Jr. Annual Scholarships, in recognition of students with strong academic performance, financial need, and active engagement in organized veterinary medicine.
Dr. Charles Franz, executive director of the Alabama VMA who followed Dr. Groth, recalls Dr. Groth training him in 2001 as the newly elected executive director. "Dr. Groth was always available for questions and guidance. He served as a mentor to me, and I remember his sharp mind and ability to recall detailed information from Alabama VMA history. I called Dr. Groth about an Alabama VMA issue just a couple of years ago. After hearing an explanation of what I needed, Aaron easily recalled what happened almost 20 years earlier and went on to inform me that it occurred during the winter executive board meeting at the Holiday Inn East in Montgomery!
"Dr. Groth was dedicated to the further advancement of the profession in all that he did, teaching students, volunteering in leadership roles in the national, state and local veterinary community and leading the Alabama VMA. It was my pleasure to have known and worked with him."
Practicing veterinary and comparative pathology throughout his career, Dr. Groth established a reputation as a discerning diagnostician and practitioner of comparative pathology, serving on the Board of Directors for the American Cancer Society, Alabama Division, 1969-1988 and as its president 1985-1987. He was also a member of the American Veterinary Medical Association, elected as the Alabama delegate to the House of Delegates 1993-1996. He also was appreciated by the faculty as a mentor in both professional and personal matters. Auburn Provost Timothy R. Boosinger, a fellow pathologist, noted, "Dr. Groth regularly visited young faculty by walking from door to door, offering advice on teaching, diagnostic service, committee assignments, promotion and tenure, and even personal retirement planning. He once told me I would be foolish not to contribute a significant portion of my salary to the university's optional tax-deferred annuity plan. While it was challenging at the time, I followed his advice and I'm glad now that I did."
Dr. Groth was the son of Dr. Aaron Holland Groth, Sr., dean emeritus of the College of Veterinary Medicine at the University of Missouri. The elder Dr. Groth previously served on the faculty at LSU and held the position of director of the USDA Regional Animal Disease Laboratory in Auburn 1946-1949 before his appointment at the University of Missouri.
Dr. Groth was married to Geraldine Deloney Groth for 61 years, and the couple accompanied each other to nearly all functions of the College of Veterinary Medicine and the Alabama Veterinary Medical Association. He is survived by his three children.
I can never think of Dr. Groth without thinking of his comment upon beginning the pathology subject of "Abnormalities of Growth." He said, "No, this lecture is not about me." ~Dr. Jim Randolph, Class of '80
---
Dr. Hoss Kent, DVM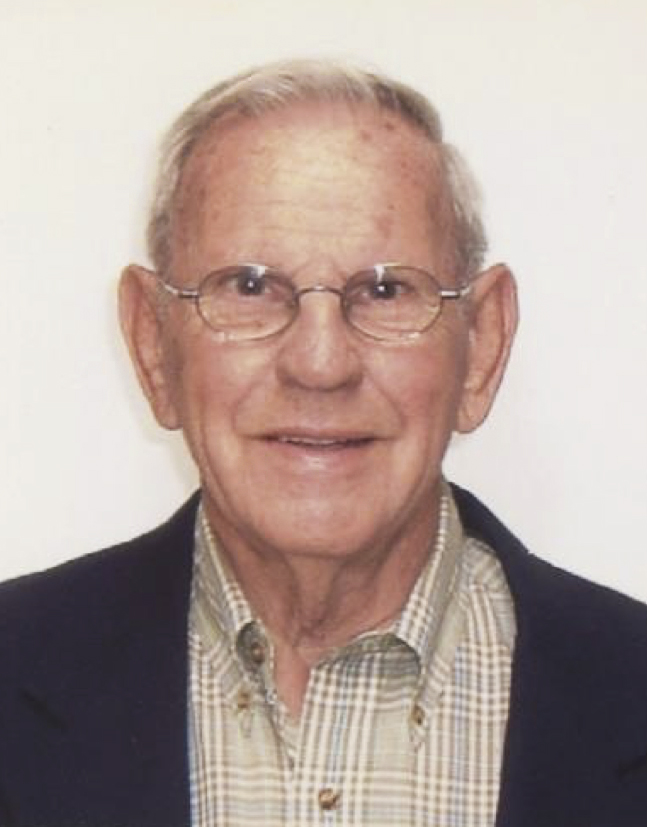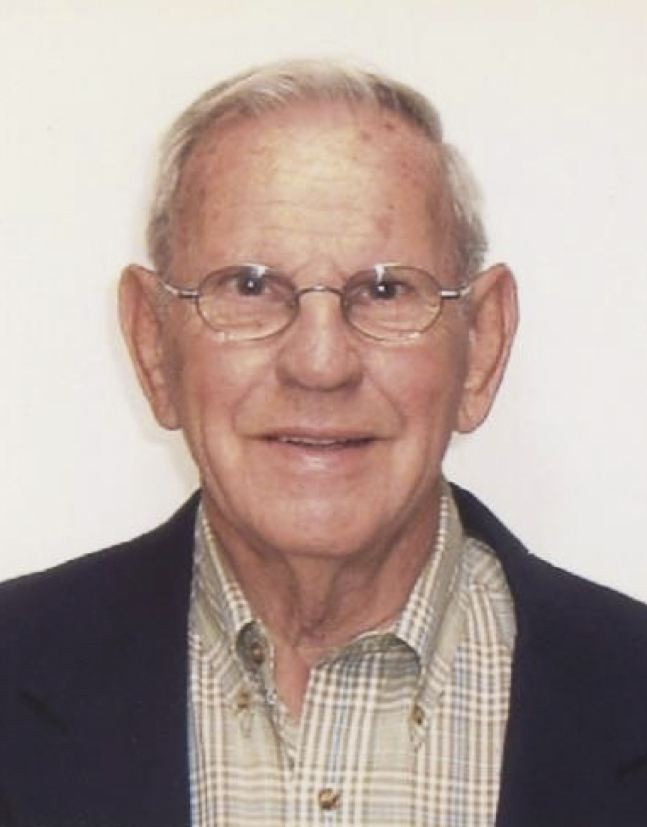 Former Alabama Veterinary Medical Association president Dr. Warren Wright "Hoss" Kent of Birmingham died Jan. 17, 2017. He was 94.
Prior to arriving at the college, Dr. Kent served in the United States Air Force in World War II as a B24 tail gunner. He returned to Auburn to earn the DVM degree in 1952.
Dr. Kent practiced veterinary medicine in the Birmingham area for 51 years and was recognized as an exceptional leader, mentor, and practitioner. He served as president of the Alabama VMA, member of the Alabama State Board of Veterinary Medical Examiners, and the first veterinarian for the Birmingham Zoo.
Dr. Kent's service to Auburn University as an engaged alumnus was stellar: he was awarded the Wilford S. Bailey Distinguished Alumnus Award in 2003 and was a member of the college's Centennial Club. He proudly served for 20 years as a member of Auburn's Veterinary Advisory Council.
In the early 1970s, Dr. Kent was instrumental in soliciting private funding from Auburn alumni for the purchase of Auburn's first transmission electron microscope, which was installed in the newly constructed Greene Hall.
On the celebration of his 90th birthday, Dean Calvin Johnson in a letter stated, "I want you to know how proud and impressed I am with the current group of veterinary students who are enrolled now at Auburn. They are receiving a superb education, and I am confident they will be outstanding veterinarians who will proudly bear the Auburn brand. Your support of the College has helped lay the foundation for their success, and we are all deeply appreciative."
Dr. Andy Sokol '93 presented Dr. Kent's eulogy, which highlighted his role as a mentor and role model for himself and many other aspiring veterinarians.
Dr. Kent is survived by his son, Jim, and his family, as well as numerous grandchildren and great-grandchildren.
---
'48 Harley Edward "Doc" Purvis, Jr., of Hernando, Miss., and formerly of Mendes, Ga., died Dec. 31, 2016. He attended the University of Georgia and received his Doctor of Veterinary Medicine degree from Alabama Polytechnic Institute (Auburn University). He moved to Hernando, Miss., in 1955 and began a 67-year practice of veterinary medicine. He is survived by his wife, Anne; one daughter; two sons; and one granddaughter.
'48 Dr. James A. Smith, of Richfield, Minn., died Dec. 4, 2016. Dr. Smith practiced veterinary medicine for 33 years at Blue Cross Animal Hospital. He also was a two-time Army veteran. He is survived by his wife, Joan; two children; one grandson; a brother; and one niece.
'53 Dr. Henry "Hank" Herman Hayes, of Talladega, Ala., died Jan. 25. A native of Evergreen, Ala., Dr. Hayes was a graduate of the Alabama Polytechnic Institute (Auburn University) Veterinary School. He served as a Navy medic in WW II, receiving the Purple Heart. Dr. Hayes practiced veterinary medicine in California, Oregon and in Alabama. He retired from practice in Talladega and worked for the Green Track in Eutaw, Ala., for 10 years while substituting for vacationing veterinarians. He is survived by four children; two brothers; and three grandchildren.
'55 Dr. Johnny Kirk Griggs, of Lexington, Ky., died Oct. 19, 2016. Dr. Griggs attended the University of Tennessee and received his degree in veterinary medicine from Auburn University. A native of Davidson County, Tenn., he served in the U.S. Air Force Veterinary Corps and began his veterinary practice in Lexington in 1958, specializing in equine medicine. He is survived by his wife, Linda; six children; and five grandchildren.
'55 Dr. William Alvis Veach, of Meridian, Miss., died Oct. 22, 2016. He studied veterinary medicine at Auburn University and was a member of the Kappa Alpha Order fraternity. He later served as a major in the U.S. Air Force 1957-59. He started his veterinary practice in Meridian in 1959 and founded the Meridian Veterinary Association. He also served as first president of the Meridian City dog pound and was active in the Meridian Masonic Order. He is survived by his wife, Norma; five children; a sister; eight grandchildren; and four great-grandchildren.
'56 Dr. Robert "Bob" Burton Mardre, Jr.,of Opelika, Ala., died December 10, 2016. A native of Greenville, S.C., Dr. Mardre moved to Opelika with his family as a child in 1933. While a student at Auburn University, he was a member of the Sigma Alpha Epsilon and Alpha Psi fraternities. He earned a DVM from the CVM in 1956 and a medical degree from the Medical College of Alabama in Birmingham (UAB School of Medicine) in 1960 and began a distinguished medical career that included becoming the first board-certified radiologist with what now is East Alabama Medical Center in Opelika, retiring from EAMC in 2008. He is survived by his wife, Judith; two daughters; three grandchildren; one niece; and five nephews.
'58 Dr. Donald Sherwood Brown, of St. Cloud, formerly of Clermont, Fla., died Oct. 5, 2016. Dr. Brown graduated first in his veterinary class and was one of the first veterinarians in Osceola County, caring for small and large animals. Following retirement, he was an Osceola County School Board member and received the lifetime achievement award as "Coca-Cola Cowboy." He co-founded and was executive director of the Christian Prison Ministries. He is survived by his wife, Dianne; five children; and seven grand-children and one great-grandchild.
'61 Walter R. Rice, of Jackson, Tenn., died Aug. 6, 2016. He was a mixed animal veterinarian. Dr. Rice served in the U.S. Army. He is survived by his wife, Virginia, a daughter and a son, and six grandchildren.
'63 Dr. William Granville Holbrook, of Morgan County, Ky., died Dec. 24, 2016. Dr. Holbrook attended Morehead State University and graduated from Auburn University with a degree in veterinary medicine. He built the West Liberty Veterinary Clinic in Staffordsville and Jackson, and also was president of the Kentucky Veterinary Medical Association. He was named Kentucky Veterinarian of the Year and Citizen of the Year by the City of West Liberty. Dr. Holbrook is survived by his wife, Pamela; four children; 10 grandchildren; and eight siblings.
'64 Dr. Douglas Dean Shaver, of Tuscaloosa, Ala., died Sept. 27, 2016. Following graduation, Dr. Shaver opened Shaver Animal Hospital and, beginning in 1966, served in the Army for two years as a veterinarian based in Omaha, Neb. He returned to Tuscaloosa to resume his practice for the next 48 years. Doc, as he was known by many, was happiest when he was working on the horses that he treated and cared for, and small animals as well. He is survived by his wife, Donnie; two sons; two stepsons; and nine grandchildren.
'67 Richard Dean "Doc" Tucker, of Okmulgee, formerly of Ada and Meeker, Okla., died Sept. 14, 2016. While a student at Auburn, he was exemplary, being awarded the Upjohn Award for Proficiency in large animal medicine. Moving to Oklahoma, he became a partner in the Ada Veterinary Clinic, where he remained until he established the Ada Equine Center. Widely recognized in the horse industry for his veterinary skills, Dr. Tucker worked both private horse farms and at Remington Racetrack. Retiring to Meeker, Okla., he enjoyed a second career of establishing a vineyard and producing grapes for Oklahoma wineries. He is survived by his three children, grandchildren, and extended family members.
'71 Dr. John Reddoch Athey, of Flagler Beach, Fla., and formerly of Montgomery, Ala., died Dec. 22, 2016. He graduated top in his class from Auburn University College of Veterinary Medicine and spent more than 40 years in his small animal practice in central Florida. Dr. Athey also provided veterinary services to the Sanford (Fla.) Zoo, adopting many newly developed surgical techniques from human medicine to veterinary medicine. Dr. Athey is survived by his wife, Denise Mansolillo; two sons; a grandson; his mother; a sister; and two brothers.
'71 Dr. Clifford Roberts Sr., of Albertville, Ala., died Sept. 26, 2016. Upon leaving Auburn, he served two years in the U.S. Army as a captain. He was the former owner of Spring Creek Animal Clinic in Guntersville and retired from the U.S. Department of Agriculture in 2004. He was an avid gardener. He is survived by his wife, Jennie; three sons; three stepchildren; and 12 grandchildren.
'71 Dr. William Verl Wellnitz, of Pewee Valley, Ky., died Oct. 26, 2016. He was a graduate of the University of Kentucky and the Auburn University College of Veterinary Medicine. Dr. Wellnitz served as a captain in the U.S. Air Force. He practiced veterinary medicine his entire professional life.
'79 Dr. Donna L. Dutton, of Lawrenceburg, Ky., died Dec. 20, 2016. She was a graduate of the University of Kentucky and earned a doctorate from the Auburn University College of Veterinary Medicine. Dr. Dutton maintained a small animal practice in Anderson County for many years. She is survived by her husband, Clayton Weber; three children; a grandson; two sisters; and three brothers.
Return to home