'55 Dr. Curtis Carlton Christenberry, Sr., 88, of Auburn, Alabama, died May 5, 2018. Following high school, Dr. Christenberry attended API (Auburn University) where he received a bachelor of science in 1951, a DVM in 1955, and later, a master's degree in Veterinary Microbiology and Virology in 1973. He was commissioned Air Force upon receiving his DVM, and completed his three-year active duty assignment at Holloman Air Force Base in Alamogordo, New Mexico. He spent 30 years in the Air Force Reserves and was recipient of numerous awards, retiring in 1987, achieving the rank of Colonel. His civilian career was spent with the U.S. Department of Agriculture/Animal and Plant Health Inspection Service, where he devoted much of his time as a Veterinary Medical Officer as well as a foreign animal disease diagnostician. He served his alma mater as a liaison officer with College of Veterinary Medicine as well as a staff member of the Microbiology Department. He retired in 1988. He is survived by four children, two grand-children, and three great grandchildren.
'55 Dr. Charles Justo, 89, of Center Point, Ala., died March 25, 2018. Dr. Justo played football for his alma maters, Woodlawn High School and Auburn University, before earning his DVM from Auburn in 1955. He operated Justo Animal Clinic in Center Point with his brother and retired in 1985. He is survived by his wife of 33 years, Elizabeth, one daughter, two sons, six step-children, 14 grandchildren, several great-grandchildren and extended family.
'59 Dr. Garrett "Joe" Hagan, Jr., 88, of Sylacauga, Ala., died March 4, 2018. A graduate of Jacksonville State University, Dr. Hagan served with the U.S. Army in Korea. He attended Auburn on the GI Bill, graduating with his DVM in 1959. He retired from his veterinary practice after 44 years. Dr. Hagan is survived by two sons, five grandchildren and one sister.
'70 Dr. Roger Walter Williams, 75, of Sacra-mento, Cal., died April 15, 2018. Dr. Williams received a graduate degree from Mississippi State University and his DVM from Auburn University. He is survived by one son, one grandson, two granddaughters, two sisters, one sister and extended family.
'71 Dr. Jerry Singleton, 75, of Mt. Vernon, Ark., died March 10, 2018. A native of McComb, Miss., Dr. Singleton earned his DVM from Auburn in 1971. He is survived by his wife of 29 years, Alice, two sons, one brother, one sister, and one grandchild.
'72 Dr. Gregory Waddell Stanfill, 69, of Memphis, Tenn., died March 2, 2018. A graduate of Kingsbury High School in Memphis, Dr. Stanfill completed pre-veterinary studies at the University of Tennessee. Dr. Stanfill operated multiple veterinary hospitals and was a member of the AVMA, the Tennessee VMA and the Memphis Shelby County Veterinary Association. He is survived by his wife of 47 years, Jean, a daughter, one son, two grandchildren, his mother, one brother and extended family.
'76 Dr. James W. Robinson, 66, of Johnson City, Tenn., died March 2, 2018. The Monroeville, Ala., native had been a resident of Johnson City since 1980 and operated a group of four animal hospitals. He is survived by his wife, Kim, two sons and two daughters, his mother, four brothers, one sister, four grandchildren and other extended family.
'80 Dr. Ben F. George, Jr., 63, of Mobile, Ala., died Feb. 16, 2018. The Birmingham, Ala., native graduated from Davidson High School and went on to found veterinary practices in the Mobile area, Saraland Veterinary Clinic and the Heart of Dixie Veterinary Clinic. He is survived by his wife, Janet, two sons, two daughters, and eight grandchildren.
'81 Dr. David Glenn Hall, 64, of Morehead City, N.C., died April 1, 2018. A graduate of North Carolina State University, he received his DVM from Auburn in 1981. He then practiced with Needham Animal Hospital in Wilmington and Raleigh, N.C., before opening Mitchell Animal Hospital in Morehead City in 1989. Dr. Hall was active in his community and served in various capacities with the Rotary Club. He is survived by his brother and several cousins.
Dr. Richard Clark Weiss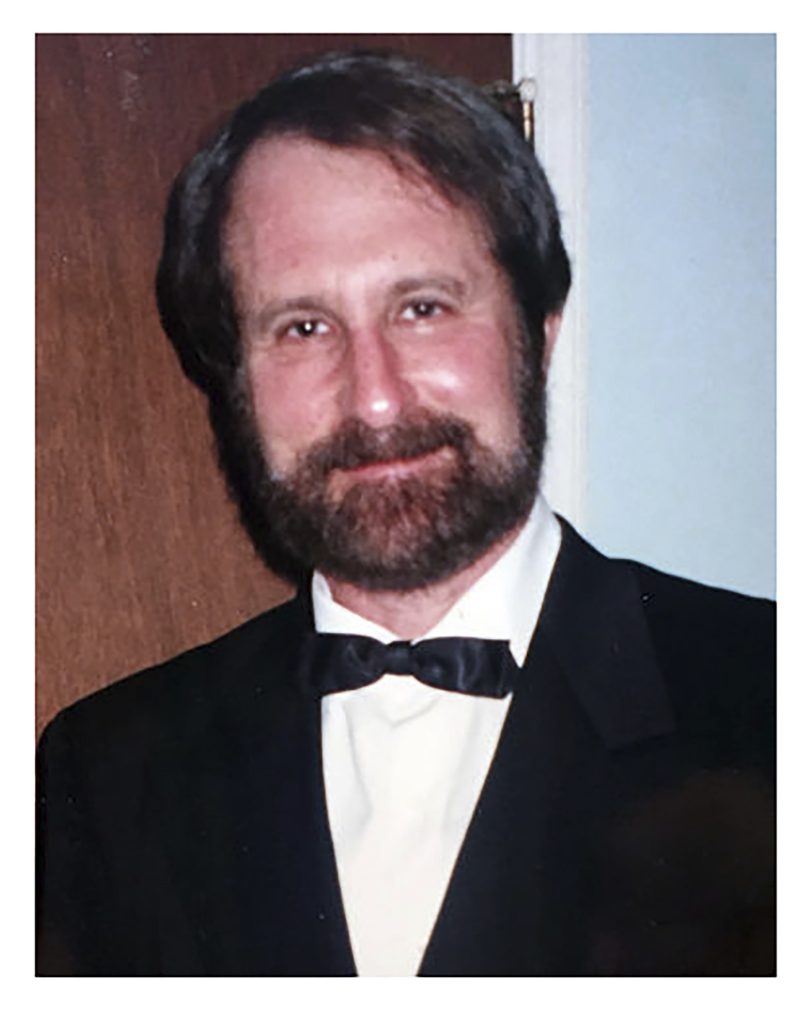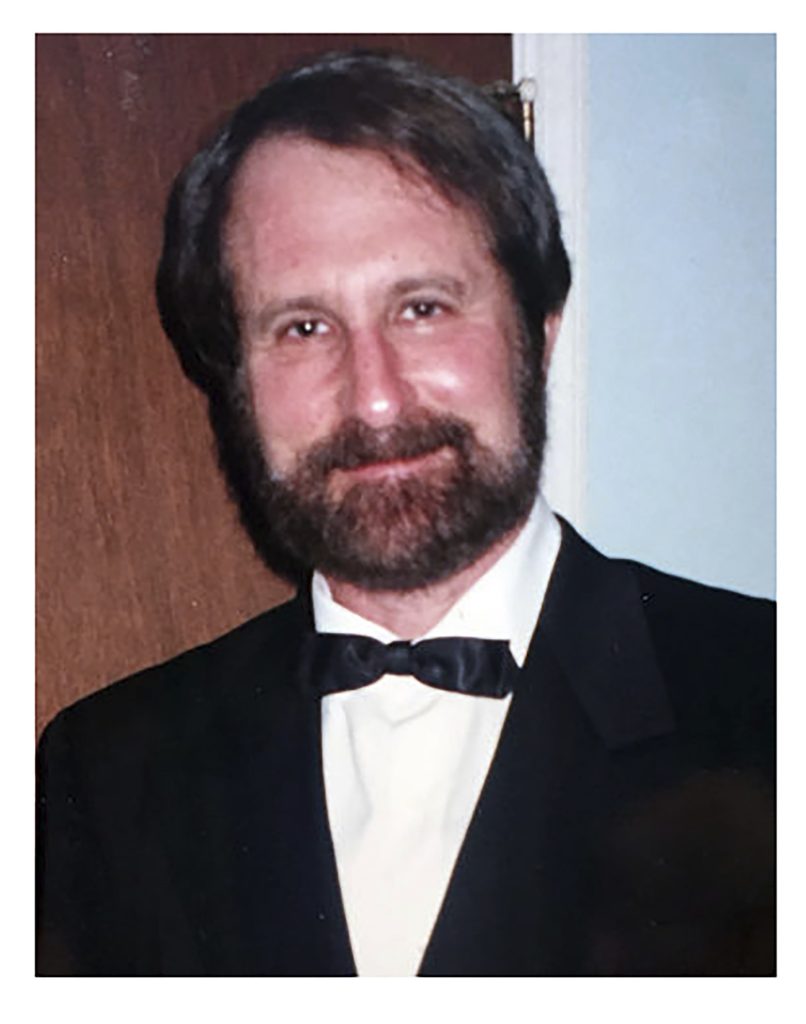 Dr. Richard Clark Weiss, a faculty member at the College of Veterinary Medicine for more than 33 years, died April 27, 2018. He was 70.
Dr. Weiss began his career at Auburn in 1984 as a researcher at Scott-Ritchey Research Center and later became an associate professor and pathologist in the Department of Pathobiology. During that time, he wrote more than 58 publications. Dr. Weiss retired in 2016 and continued to consult until early 2017.
Early in his career, he worked in veterinary practices in the U.S. and Australia, and he enjoyed research in both academia and the private sector, working with companies in the U.S. and Japan, where he helped develop FeLV vaccine to prevent feline leukemia.
Dr. Weiss graduated from Rutgers University in Animal Sciences and earned the VMD degree from Dr. Richard Clark Weissthe University of Pennsylvania School of Veterinary Medicine in 1973. He earned a Ph.D. from Cornell University College of Veterinary Medicine in 1981.
A musician at heart, Dr. Weiss played the French horn for more than 50 years, once appearing at Carnegie Hall. He played with LaGrange Orchestra and community orchestras in Palo Alto, California, and Auburn. He enjoyed playing in classical and holiday concerts at United Methodist Church in Auburn and First Baptist Church in Opelika and was one of the founding members of Beth Shalom Synagogue in Auburn. He loved Auburn football and enjoyed hiking in Montana and California and international travel.
He is survived by his wife, Deborah, one son and two daughters, and extended family.
Return to home