'47 Henry Bennett Kinard, Jr., DVM, 93, of Greenwood, S.C., died May 27, 2019. After graduating from Clemson and Auburn, he established Kinard Animal Hospital in 1947, practicing in Greenwood for 67 years. He was a member of the AVMA and United Methodist Church and is survived by a son and daughter, nine grandchildren, and 15 great-grand-children.
'48 Philip Bookman DVM, 95, of Voorhees, N.J., died May 26, 2019. Born in Newark, he grew up in East New York before attending Auburn. The day after graduating, he received an Army draft notice and was assigned as a meat inspector in Newark before further U.S. meat inspection duties in Connecticut. He owned and operated Burlington (N.J.) Animal Hospital from 1954 to 1968 and the Country Club Plaza Animal Hospital in Willingboro, N.J., from 1968 to 1987. During his career as a veterinarian, he served as president of the Southern New Jersey VMA, on the executive board of the New Jersey VMA, and was an honorary member of the AVMA. An avid storyteller, he was always ready with his worn notebook of jokes. An accomplished pianist, he also enjoyed golf, table tennis, bridge, and "round" dancing with wife Miriam. He is survived by companion Marilyn and a son and granddaughter.
'51 George Pleasant Bullock DVM, 95, of Trent Woods, N.C., died Feb. 19, 2019. He grew up in Durham County, N.C., and served in the U.S. Army Air Corps in WW2. Following his graduation from Auburn, he practiced two years in Durham, N.C., before moving his practice in 1953 to New Bern, N.C., where he continued practicing large and small animal medicine for the next 62 years prior to his retirement in 2015. In addition to his practice, Bullock was active for many years with the North Carolina Veterinary Medical Association, the New Bern Historical Society, the Sons of the American Revolution and his local Rotary Club. He is survived by a daughter and two grandchildren.
'57 James F Jordan, DVM, 90, of Montgomery died May 16, 2019. A native of Marianna, Fla., he and his wife, Betty, were married 49 years. The Army veteran started his practice in Headland, Ala., where he treated large and small animals for 16 years before moving to Montgomery and co-partnering at Dixie Run Animal Clinic until he retired. A member of Frazier United Methodist, he loved his family, fishing, deer hunting, gardening, and Auburn football. He is survived by a son, daughter, five grandchildren, and two great-grandchildren.
'61 James Nelson Green DVM, 86, of Shelby, Ala., died May 30, 2019. After serving in the Navy for four years and graduating from Auburn, he practiced in the Birmingham area for more than 40 years. He is survived by his wife, Ann; two daughters; three step-children; seven grandchildren; two sisters; a brother; and extended family.
'62 Benjamin Franklin Hurst, DVM, 81, of Alexander City, Ala., died May 29, 2019. He served as a captain in the Air Force during the Vietnam War. After graduating from Auburn, he practiced for more than 55 years. A First Baptist Church deacon for 50 years, he enjoyed Auburn athletics, outdoors, the Atlanta Braves, and travel to all 50 states and Canada. He is survived by his wife of 57 years, Hilda; two daughters; one son; three grandchildren; three sisters; and a brother.
'67 John Harmon Cisco, DVM, 78, of Summerville, Ore., died June 26, 2019. Following graduation from Jacksonville State College, Cisco worked as an ambulance driver while attending Auburn. After earning his degree, he worked in veterinary hospitals in Florida and Nevada before starting his own practice in Las Vegas. In 2004, Cisco moved to Summerville, where he founded the Grand Ronde Mobile Veterinary Clinic. He was a lifetime member of the AVMA and is survived by his wife, Mary, four sons, three brothers and sisters, and one grandchild.
'70 Glenn Fowler Sexton, DVM, 77, of Guntersville died May 22, 2019. He received his bachelor's in chemistry from Delta State University before graduating from Auburn, after which he practiced for many years in Greenville and Cleveland, Miss., before becoming the program coordinator and professor for the veterinary technology program at Snead State Community College in Boaz. He also was a consultant for the vet tech program at Jefferson State Community College in Birmingham. He is survived by his wife, Charlene; a daughter, son, step-son, and step-daughter; six grandchildren; one great-grand-child; and a brother.
'73 James Lamar Burt, DVM, 69, of Philadelphia, Miss., died April 22, 2019. After his pre-vet education at Mississippi State and graduating from Auburn, he worked for the USDA for more than 35 years as a deputy district director for the states of Mississippi, Alabama, and Tennessee. Survivors include his wife, Peggy; a brother; and extended family.
'85 John Payton Conner, DVM, 59, died June 26, 2019. Owner of Quarter Moon Antiques in Smiths Grove, Ky., he attended Western Kentucky University for pre-veterinary studies and transferred to Auburn where he received his veterinary degree. He is survived by his father, Doral Glen Conner of Holland, Ky., and two sisters
'91 David Arthur Stone, DVM, 53, of Guthrie, Okla., died April 22, 2019. A native of Scottsboro, Ala., he was practicing veterinary medicine in Guthrie at the Lazy E Ranch, one of the nation's top quarter-horse breeding operations. He was known to be dedicated to the success of veterinary students interested in equine practice. He is survived by his daughter and son, loved one Lourie Casteel, mother, brother, and extended family.
---
Faculty
Newhard Scholarship Established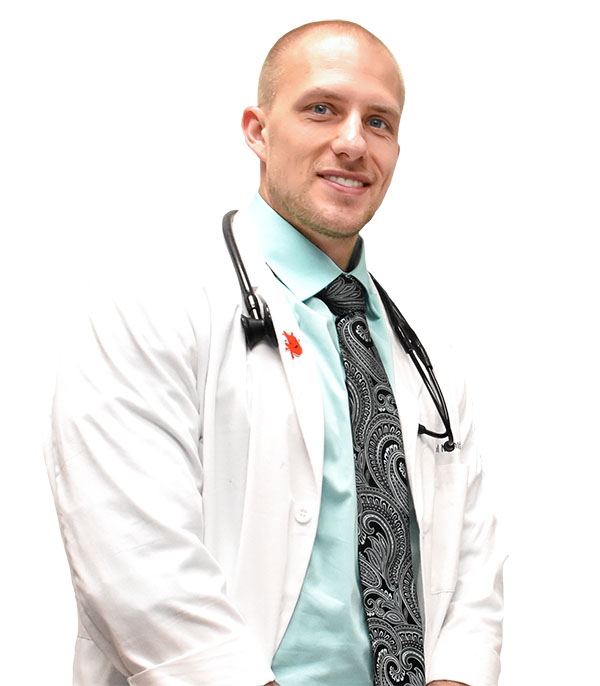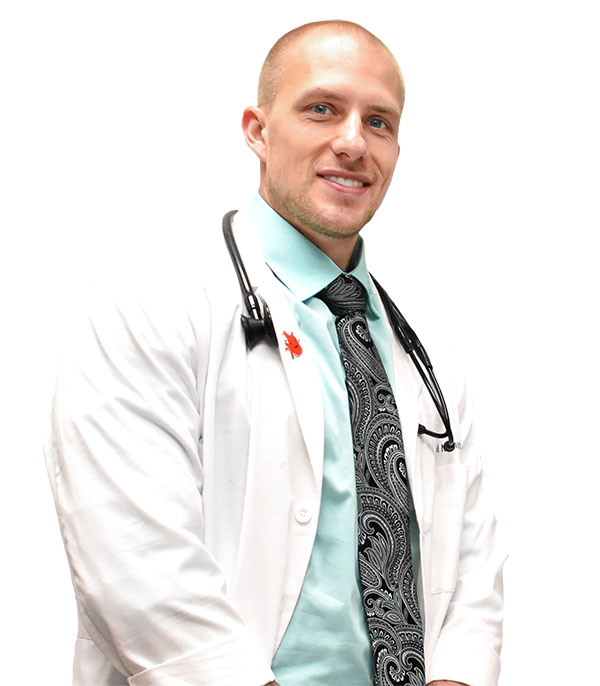 Auburn senior cardiology resident Daniel "Danny" K. Newhard, DVM, 31, formerly of Palmer Township, Penn., died June 8, 2019. Newhard received his B.S. in zoology from the University of Vermont in 2010 and his DVM from the University of Florida in 2014. He continued his education with a one-year small animal rotating internship at LSU, followed by a cardiology internship at Auburn's College of Veterinary Medicine. He recently completed a three-year cardiology residency and was planning to join the faculty at Auburn. Newhard received many honors and accolades throughout his veterinary career, including the prestigious Resident Research Award from the American College of Veterinary Internal Medicine and the Outstanding Master's Student Award at Auburn in recognition of his outstanding contributions to graduate education and research in biomedical sciences. He was published in various professional veterinary journals. His compassion for his patients and the love he had for teaching left a lasting impact on the veterinary profession. He is survived by his fiancé, Katelyn; parents; step-parents; a sister; and extended family. A scholarship has been established in his memory at the Auburn University College of Veterinary Medicine. Donations may be made online to the Dr. Danny Newhard Scholarship at auburngiving.org/Newhard.
Return to home