Keep At It
Dr. Billie Adels Pennings '58

Billie Adels Pennings would never admit to being a trailblazer, rather she'd tell you her life has been about hard work and "keeping at it." But that spunk and determination have seen her through many professional firsts, long before she graduated as only the seventh woman from Auburn College of Veterinary Medicine, and she's found success in each.
Now retired, the 96-year-old who lives in a 110-year-old Victorian home on the gulf coast of Texas had never heard of Auburn veterinary medicine or been to the South when she decided to change career paths in the early 1950s.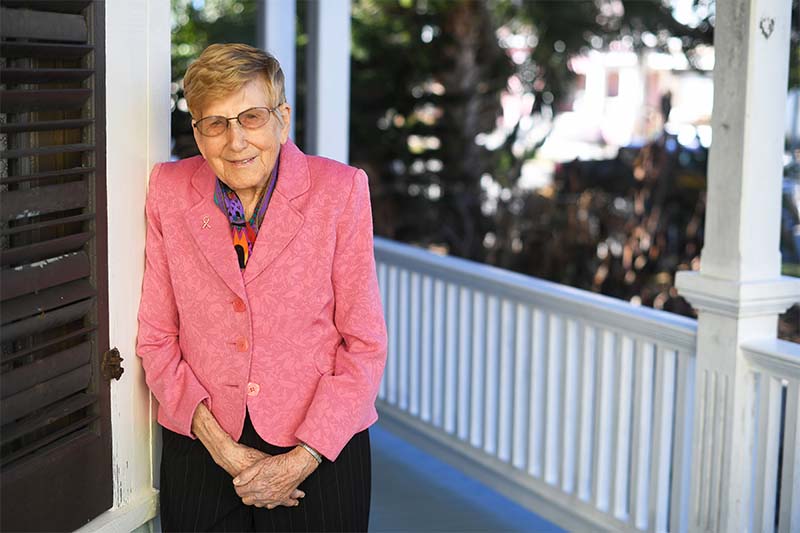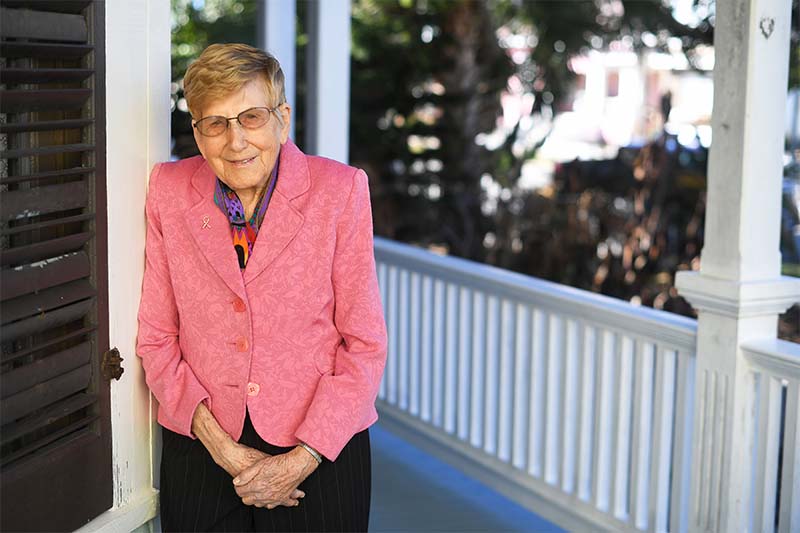 In fact, her boss, 1932 Alabama Polytechnic Institute graduate Sam Cutler, CEO of a shipping company, encouraged her to fulfill a dream.
Years before she arrived in Auburn to launch a professional career as a veterinarian, Dr. Pennings already had blazed trails in several professions—including as a female radio operator on a shipping vessel and as a weather balloon operator for the Weather Bureau.
It's no wonder that, as the seventh woman to graduate from the College of Veterinary Medicine in 1958, Dr. Pennings would go on to open one of the first—if not the first—feline-only veterinary practices the U.S.
Dr. Pennings' childhood was not typical, born in Hawaii and traveling the world with her parents, her father an international salesman. As a youngster attending lower grades in Australia, she learned about animals she'd only read about. At age 10, the family returned to the U.S., settling in New Mexico. The young Dr. Pennings had developed asthma and needed to live in a warm, dry climate.
"We started from scratch as it was during the Depression, and later we moved to California, then Portland, Washington, where I graduated high school." She was 15 years old.
Following high school, Dr. Pennings attended St. Helen's Hall, later to become Oregon Episcopal School, where she received scholarships and worked for her education. "We were paid $6 a month, and I worked in the cafeteria and library."
While there, a professor who taught zoology and chemistry mentored her, and she later entered a nursing program at Good Samaritan Hospital, where she also worked in a laboratory. "We were as poor as a church mouse, and everything I earned went back to my family."
Following a rough bout with asthma, Dr. Pennings moved to live with an aunt in Albuquerque, New Mexico, and for a short time attended the University of New Mexico, where she also worked. However, she withdrew from school because of finances and health issues.
She moved to San Francisco and worked in a laboratory for Kraft. Soon after, World War II broke out, and she went to work for Eastman Kodak, and later the United States Weather Bureau, one of only two women hired to work at the Amelia Earhart Airport in Oakland. "We worked at night putting up weather balloons."
Dr. Pennings' next adventure was on a Norwegian shipping vessel with the Merchant Marines. She worked as a purser and a radio officer during World War II. During that time, she developed a love for cats, being allowed to keep one on board with her.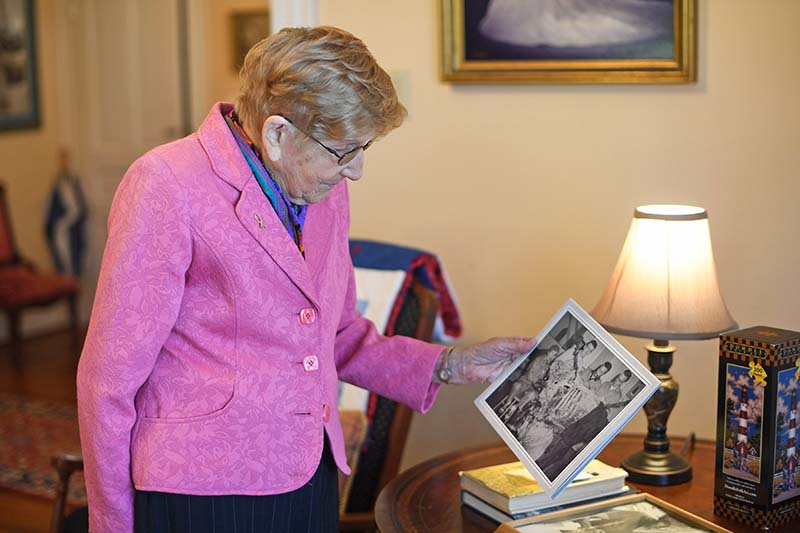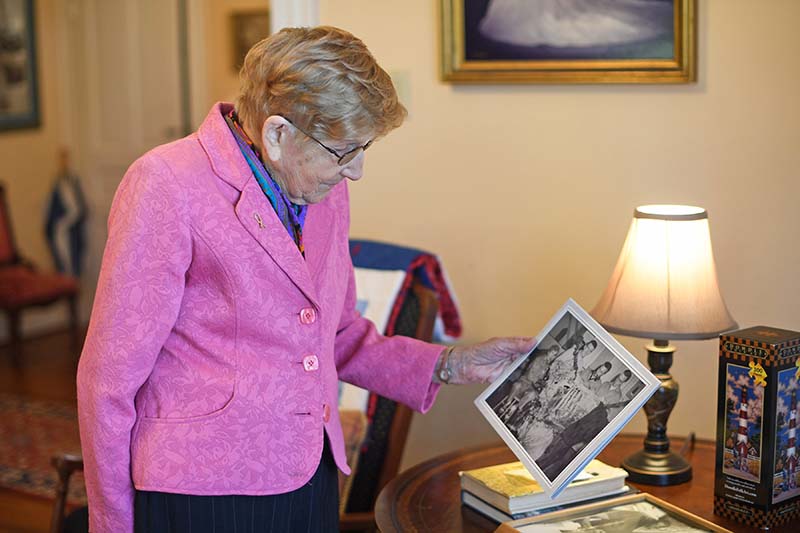 Following a 10-year stint, Dr. Pennings decided to return to college and began working for a shipping company in the Los Angeles area. That fortuitous job led her to Auburn. "The CEO of the shipping company I was working for was an Auburn graduate, Sam Cutler," Dr. Pennings said.
He encouraged her to go to Auburn and introduced her to veterinary medicine, a profession she didn't know much about before then. "He said, 'you'll like Auburn,' and I did," Dr. Pennings said.
After arriving in Auburn in Fall 1953, she met with Dr. Redding S. Sugg, then dean of the veterinary school. "I talked to Dean Sugg, and he put me on the right path. I had to do one year of pre-vet and I did that."
When Dr. Pennings arrived in Auburn, enrollment was 6,000 students, and she found herself in a small town with different rules than what she expected, especially after living in large cities and abroad.
"Girls couldn't wear pants," Dr. Pennings remembered, "but it was a nice town, and I liked it. I got a room [in a boarding house] and I stayed for five years."
During her time at Auburn, Dr. Pennings was the only woman in her 63-member veterinary class but remembers never feeling left out. "I was an older student than many of my classmates, but everyone was very kind."
One difference did stand out in her memory: having to seek permission from the dean to wear pants to classes.
"I had to have special permission to wear coveralls to some of my classes," she said. "And I remember girls leaving the dorms in dresses and then changing into their jeans once they got off campus."
Dr. Pennings, like many Auburn veterinary alumni, fondly remembers faculty, including Dr. James E. Greene, who would later become the college's fourth dean, whom she described "as not much older than me" and Dr. John Thomas "Tommy" Vaughan and Dr. Carl H. Clark, who taught physiology.
"Tommy Vaughan was a great teacher of large animal physical diagnosis, and Dr. [M.K.] Heath was very knowledgeable about cats, and I learned a lot from him."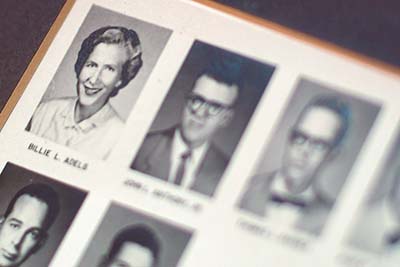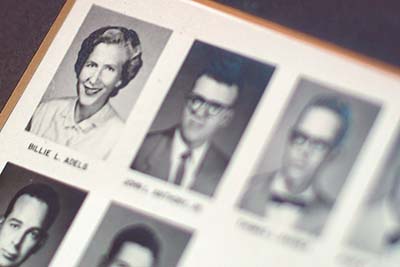 Dr. Pennings admits that she didn't like part of the veterinary medicine curriculum—handling large animals. "I gave Dr. [Fred] Schell fits. Some girls were good at large animal medicine, but I was not one of them."
When she graduated from Auburn in 1958, Dr. Pennings worked for a Houston veterinarian she met at an AVMA conference when she was a fourth-year student. "I thought he was the only veterinarian in Houston who leaned toward cats and I decided I wanted to go into feline medicine," she said. "Everyone thought I was nuts."
After she married Harry Pennings, she opened Houston Cat Clinic in 1959, which, at that time, was believed one of the early feline-only veterinary clinics in the country. Dr. Pennings operated the clinic for a few years in a garage apartment behind her husband's business with only a short respite after her two children came along.
Ironically, although female veterinarians were rare in the 1950s and '60s, she never found being a female veterinarian put her at a disadvantage. "Clients called me 'that lady vet.'" Dr. Pennings said some clients believed that, because she was a woman, she would be "kinder and gentler to their cats."
"That thought made them come to my practice, even though it was not true," she added. She temporarily closed her clinic and moved to San Antonio, which she felt offered a better environment to raise children, and worked with the Animal Defense League, where she met up with another Auburn alumna, Dr. Annelda Baetz '47, the college's first female graduate.
"She had a practice as well, but we worked together in San Antonio for a couple of years."
Later, Dr. Pennings returned to Houston and reopened her practice in 1973, which she ran until 1991 when she retired at age 70. She grew her business to more than 6,000 clients.
Dr. Pennings received foundational knowledge for her life's veterinary work at Auburn, opening the door to her dream career. That career, in turn, gave her decades of experience treating animals with a myriad of diagnoses.
Along the way, she honed her skills and learned how to best approach her patients.
To newly graduated and future veterinarians, Dr. Pennings offers some sage words of advice: "One of the most important things I learned was to never put your hand on an animal until you look at it first," she said. "The minute you put your hand on the animal, you can lose your diagnosis.
"Walk around the animal, get on the floor with it, be a good detective and talk to the owner," she said. "So many today just want to order tests, but you have to first understand what you're looking for, and that only comes through physical diagnosis."
I was born to be a veterinarian. I was older when I graduated and it took me a while to get to Auburn, but Auburn has never left me. I love Auburn and always will."
Dr. Pennings believes the most overlooked, and sometimes the most difficult, part of being a veterinarian is the relationship with the animal owner. "Spend the time; don't be in a rush to order a test.
"This is an art, and you have to stop and observe and ask questions," she added. "You'll be a better veterinarian because of it."
Following retirement, Dr. Pennings relocated to the Texas gulf coast, living in Galveston in a more than century-old home called "The Gulf Lady." Somehow, that seems fitting for Dr. Pennings.
Retirement hasn't slowed her down, as she has volunteered for a number of organizations, including the 1894 Opera House; Galveston Historical Foundation; Galveston Seaman's Center; the board of the Galveston-Texas City Pilots, for which she was appointed by the Texas governor; and the University of Texas Medical Branch Sealy Center on Aging Learning Center, where she continues to give talks on healthcare and pet maintenance. Her volunteerism not only gained her a new community family, but captured the attention of the city of Galveston, which named Aug. 11, 2011, "Dr. Billie Pennings Day."
Dr. Pennings sees her life as an adventure and one that, through its ups and downs, always provided a sense of purpose, enjoyment, and service. Despite challenges, she persistently pursued her education, allowing her strong work ethic to lead the way toward her destiny in veterinary medicine. Finding her way to Auburn to become an Auburn veterinarian was one step she's never regretted.
Photography by Shanna Lockwood
Return to home