Associate Dean For
Academic Affairs
---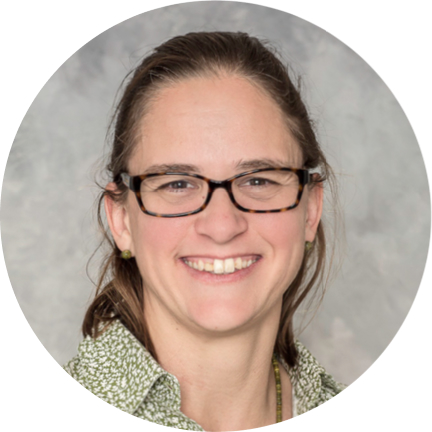 Dr. Melinda S. Camus, a member of the faculty at the University of Georgia (UGA) for the past decade, has been named associate dean for Academic Affairs at the Auburn University College of Veterinary Medicine. She replaces Dr. Dan Givens, who left Auburn recently to become dean of the Virginia-Maryland College of Veterinary Medicine at Virginia Tech University.
Camus, formerly an associate professor in the UGA veterinary program's Department of Pathology and director of its Clinical Pathology
Laboratory, earned her DVM from Louisiana State University in 2001 and achieved Diplomate status in the American College
of Veterinary Pathologists in 2010. She has held a number of roles at the University of Georgia in veterinary student instruction,
as well as in resident and graduate student education. Prior to joining the UGA faculty, Camus served four years as an associate veteri- narian at several animal hospitals in Mississippi.
While at UGA, Camus published numerous journal articles and book chapters, and edited or authored two books. Her academic interests include diagnostic cytology, hematology and clinical biochemistry, as well as quality assessment, process improvement and the scholarship of teaching and learning.
Camus is also section chair (clinical pathology) of the American College of Veterinary Pathologists' (ACVP) examination committee, and serves in numerous other leadership roles in both the ACVP and American Society for Veterinary Clinical Pathology (ASVCP).
In 2019, she was selected by the UGA Veterinary Class of 2021 for its Faculty Recognition Award for outstanding contributions and positive impact on veterinary students.
"Dr. Camus brings enthusiasm, a strong work ethic and broad experience to the position of associate dean for Academic Affairs," said Dean Calvin Johnson in announcing her appointment. "Her experience in private practice and residency training has created a firm understanding of the skills required for our students' career success.
"She is deeply committed to that success," he added, "through all aspects of the veterinary curriculum, ranging from student recruitment to competency assessment. And in addition to being an exceptional clinical pathologist, she is an expert in quality assessment, process improvement and the mechanics of teaching and learning."
Camus officially assumed her new role on December 2; but she is already excited about the possibilities. "Coming to Auburn allows me to play a
role in enhancing the lives of veterinary students in their journey
to becoming better versions of themselves," she said. "My goals for the Office of Academic Affairs will be determined by the needs of the college and its stakeholders and will center on ensuring student success and documentation of outcome metrics, as required by the American Veterinary Medical Association's Council on Education."
Return to home