---
How Auburn's LASRs Help Keep the Large Animal Hospital Up and Running
Mission
Possible
---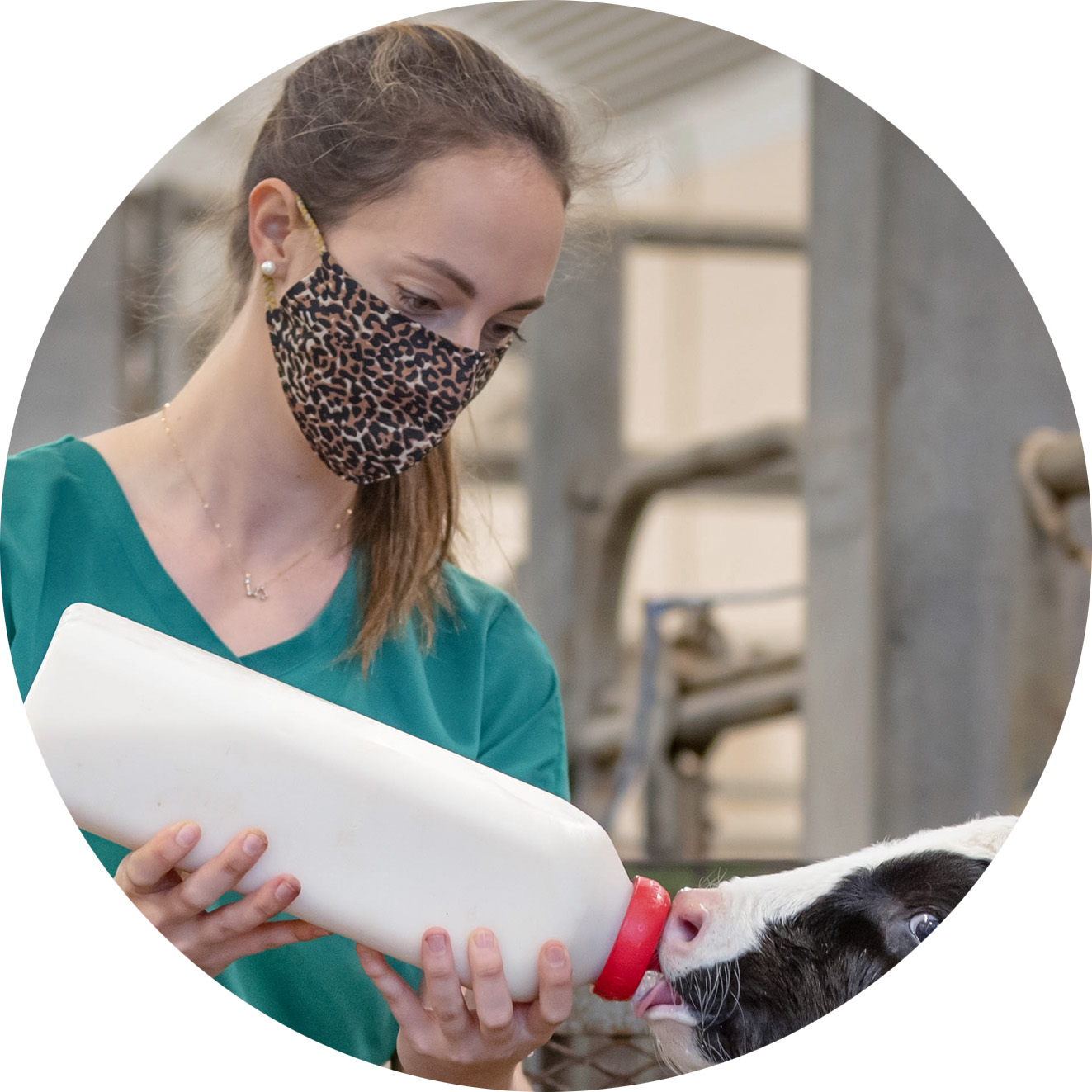 by Mike Jernigan
One thing every veterinary student needs to learn to prepare for future careers in practice is how to think on their feet – to quickly adapt to changing and sometimes unexpected situations and to answer even the strangest questions from clients – often at a moment's notice and sometimes with a straight face.
While there is no specific course at the Auburn University College of Veterinary Medicine teaching that exact set of skills, students in the college's long-running Large Animal Student Resident, or LASR, program gain priceless experience. They quickly learn to react to sometimes rapidly changing developments or answer actual questions like those highlighted every time they work a night or weekend shift. In the process, they enable the J.T. Vaughan Large Animal Teaching Hospital to operate around the clock.

Although the program's exact origins are unrecorded, 4th-year veterinary students have staffed the Auburn Large Animal Hospital at night and on weekends since at least the mid-1940s. These dedicated students take on a great deal of responsibility and work with technicians and clinicians to make sure the hospital runs smoothly. To make things easier and more convenient, LASR students actually live at the hospital during their shifts, in four apartments built specifically for that purpose. According to Dr. Fred Caldwell, associate professor of equine sports medicine and surgery in the Department of Clinical Sciences, a former student resident himself and supervisor of the LASR program since 2005, their work is critical to the hospital's 24-hour service. Their duties include, but certainly aren't limited to, taking emergency calls and referrals, assisting with work-ups, lab work and operating room set up, admitting new patients and helping unload arriving animals.
Over the years, the number of LASRs in the program has gradually increased from two originally to its current complement of eight as the responsibilities required have grown in both size and complexity. Caldwell said he is especially appreciative of the current group of students, who, he quickly noted, faced more adversity than any other group in his 16 years of overseeing the program. "I can't express just how mission-critical the 2020-21 LASRs were when the Large Animal Hospital transitioned to emergency service only at the beginning of the COVID-19 pandemic in March 2020.
"They had barely been on the job for two weeks when the transition happened," he added. "While their classmates were indefinitely relieved of clinical responsibilities due to the virus, the LASRs actually increased their hours and stepped up big-time to ensure we were able to continue to serve the emergency needs of our clients and their animals. They continued with their duties despite unprecedented challenges."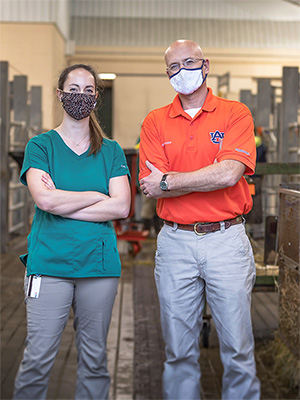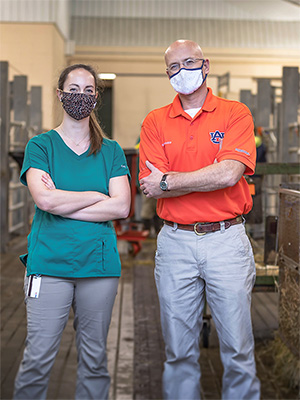 Caldwell – who said competition for the LASR spots is fierce – normally looks for students with large animal experience and good communication skills who are also "enthusiastic, conscientious and tireless" to fill the LASR openings each year. "They literally need to be 'jacks of all trades' in this position," he explained. "They fulfill so many vital functions for us in the Large Animal Teaching Hospital that it would be impossible to function after hours without them."
The lead student in the 2020-21 LASR group – which is all female this year – is Libby Goldstein from Martinsville, Virginia, who performed her undergraduate work at Cornell University. Goldstein said her primary goal in applying for the program was to broaden her work training prior to graduation. "I wanted to have more hands-on experience than can be offered in the clinics, as well as to be more competitive on my internship applications. The position gives you additional exposure to client communications and shows you are able to handle and work well in emergency situations.
"While I was on externship," Goldstein added, "the vet commented that I was always one step ahead in terms of having things ready or thinking what to do next. I attribute a lot of that to my LASR experience. At the hospital, we're the clinicians' right-hand helpers while we're working. Everyone appreciates efficiency, so a lot of the job is anticipating needs, which helps you to learn very quickly the normal flow of activity for different cases and procedures. The position also involves a lot of problem-solving and innovative thinking, because you might not have access to things you would during normal business hours."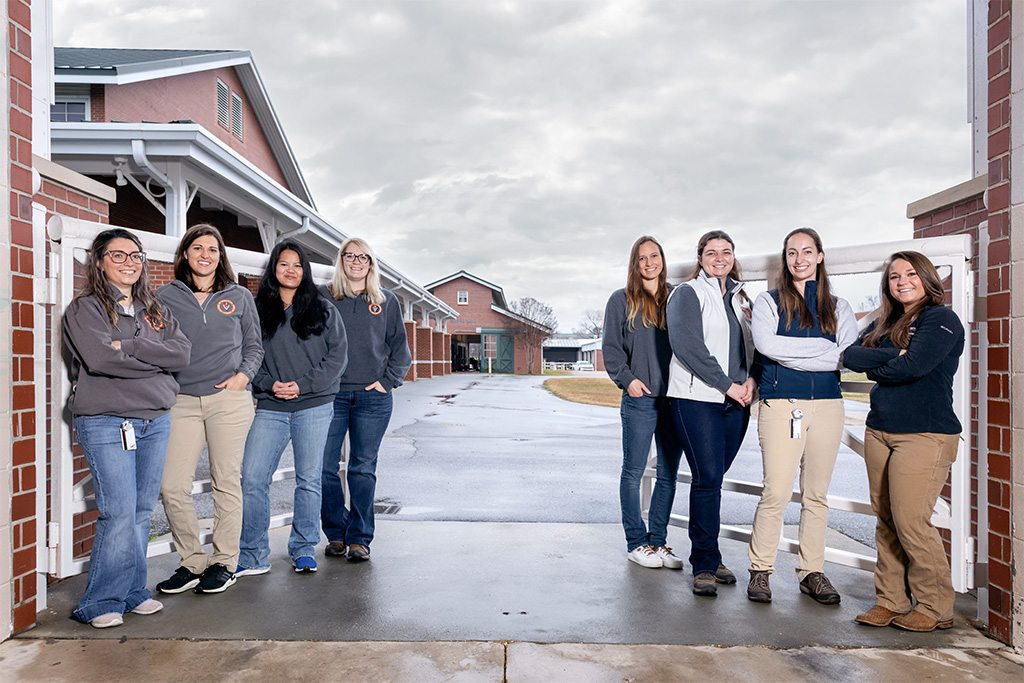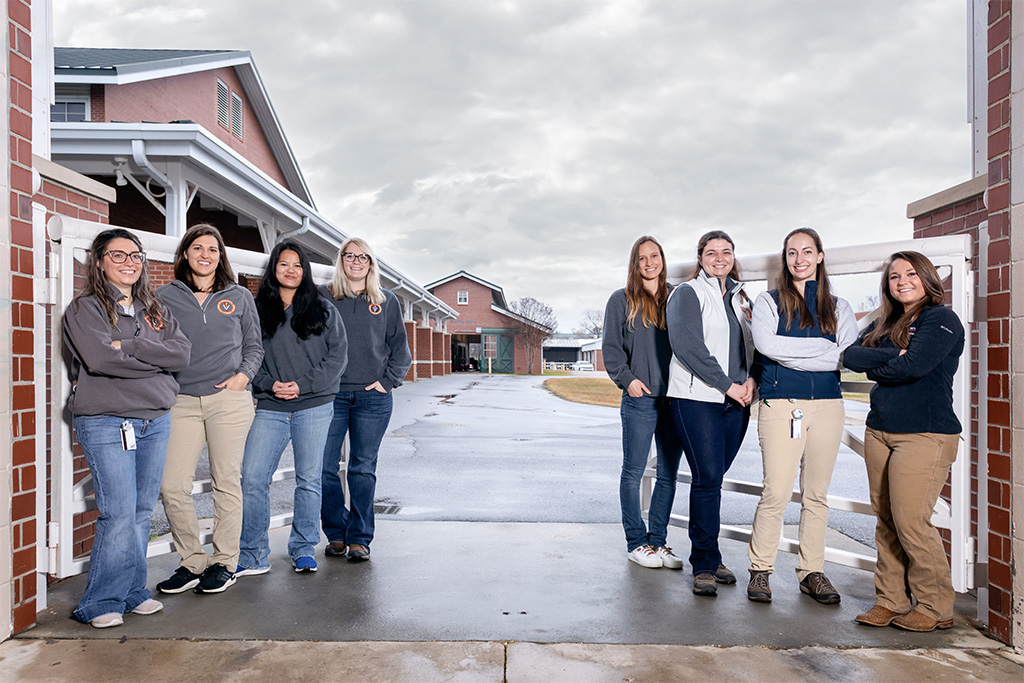 Hannah O'Brayn, Meggan Gray, Moriah Lorge, Ellie Hollis, Madison Young, Mercedes Muldoon, Libby Goldstein, Vasi Wilk
Madison Young, originally from Trabuco Canyon, California, arrived at Auburn after earning her undergraduate degree at Georgia Tech. She applied to the program for similar reasons. "I knew about this position from working in the hospital as an underclassman and through talking to previous student residents," she explained. "I heard how much they learned and knew I wanted to experience the program myself. I wanted to see more cases, spend more time around food animals and get as much out of my clinical year as possible."
Young, like her fellow residents, enjoyed being part of what several LASR students described as "a little family." She forged bonds with her fellow students she said will last a lifetime. "We have a great group this year and everyone is always willing to help each other out, even if they're not working or on call. This has been an unusual year and more has been required of us than normal, which really has made us rely on each other, but I think we've also gotten more out of the job because of the pandemic changes."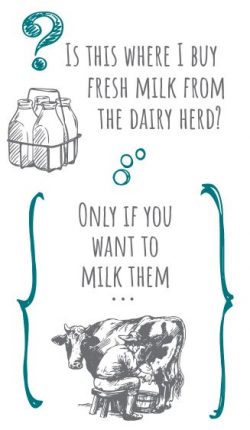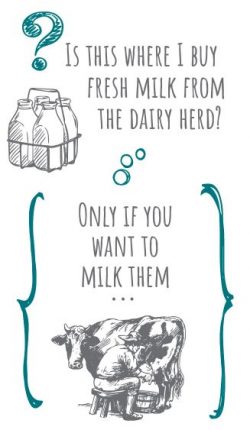 Larkspur, Colorado, native Mercedes Muldoon, who earned her undergraduate degree at Auburn, agreed the bonding experience multiplied with her group due to the extra pressures of working through the pandemic. "Our situation was particularly unique, as we were working during the quarantine and there would often be two of us on each shift," she said. "We were able to bond more quickly and help each other out. Everyone is so supportive and helpful, and I would truly not be able to work without them. I also know all of these ladies will be excellent colleagues and friends in the future and I'll always be able to call them if I ever need anything."
Working through a pandemic forced some of the students to learn unexpected new skills, but it was a learning process that most took in stride. What many first saw as a negative actually became a positive due to the extra experiences and opportunities it provided. Now, many of the residents agree that working during such a crisis not only made them grow closer as a group, it also better prepared them for dealing with a much wider range of situations than they may encounter later in their own careers.
"The limited contact and having to wear a mask constantly were a little difficult at first," said Ellie Hollis, a Western Kentucky University graduate from Bowling Green, Kentucky. "I encourage everyone to attempt to jog a horse outdoors while wearing a mask in the middle of an Alabama July. But when the campus shut down for COVID, our job ramped up. There were two of us on campus around the clock and we got to do so much. Although I wish our clinical year had not been cut short, I don't feel like I missed out on much. If anything, I might have gotten more hands-on experience working as an LASR while the university was closed."

For Rineyville, Kentucky, native and fellow LASR Vasiliki "Vasi" Wilk, who came to Auburn from Murray State University and who also somehow finds time to work as a firefighter and EMT with the Southwest Lee County Fire Department, wearing a mask in the heat of July wasn't nearly as memorable as "getting up at three in the morning in the cold to do treatments. Before COVID, there would be a beef student and theriogenology student who would stay at the hospital overnight to take care of treatments in the barn, but they were no longer able to do that. So, we were in charge of treatments in the middle of the night."
Though there certainly were more than the normal number of challenges for the 2020-21 students, every one of them is quick to agree the adversity made them stronger, and they are unanimous in the opinion they would do it all over again given the chance. "The relationships built with the large animal clinicians and residents was one of my favorite things about the job," reflected Hannah O'Bryan, a student from Dexter, Kentucky, who earned her bachelor's at Murray State University. "Another important part was client communication, especially with clients experiencing emergencies. Knowing how to communicate with people in a crisis will be an important skill after graduation.
"In addition," she continued, "I've gained confidence in my skills and knowledge, because often in emergencies I am asked to do something I have never done before. I do the best I can and figure it out as I go based on the training I've had. Not only has this given me extra opportunities to develop new skills that I can use in the future, I also know now that if something is new to me, I can figure it out and adequately care for my patients."
Vasi Wilk seconds that idea and — like all this year's LASRs — she highly recommends future students get involved in the program. "It's nice to take a step back from studying and actually work in the field you've been preparing to enter.
The skills you learn from this job and the tasks you are involved with give you more knowledge and experience than any book or notes ever can," she added. "You get to practice medicine as a student while having the safety net of the clinicians and being able to actually apply what you learn in the classroom really helps those things stick. Overall, this experience was my favorite part of vet school."
Return to home
Alumni Bullish on
LASR Program
The current class of Large Animal Student Residents have had an experience like no class before them, but there are certain aspects to the job that all LASRs share — past or present. How does the experience gained in the program help prepare students for the situations they will encounter later in their careers? We asked two recent program alumni to find out how being a part of the program impacted them as they have entered practice.
---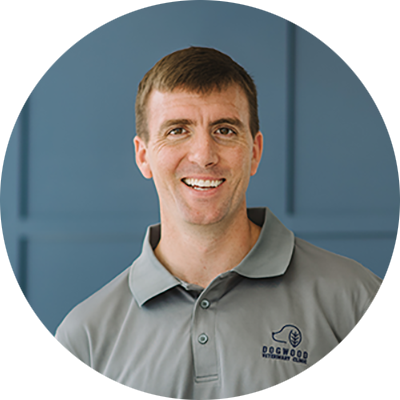 "While working as an LASR wasn't a management role, it helped me to see all the many moving parts behind a large operation like the Large Animal Teaching Hospital. It was useful to get a behind-the-scenes look at everything from staffing to client services to supply — all the things that also go into running a practice. In addition, I learned a lot about communication. There's an old saying that goes 'students go to vet school so they won't have to deal with people,' but nothing could be further from the truth. If you're in practice, I don't care how well you treat your patients; you have to take care of their owners just as well if you want them to come back. I learned a lot about client communication, especially during stressful times like a euthanasia, from working as an LASR."
Chris Franklin '15, Dogwood Veterinary Clinic, Louisville, Kentucky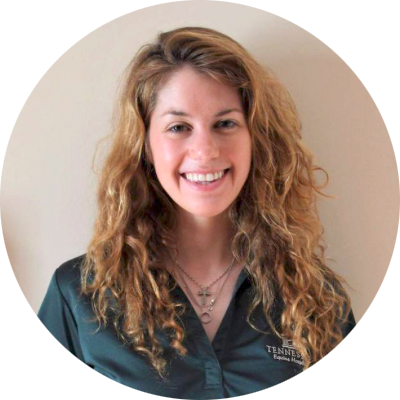 "During the first three years of vet school, I was on the emergency equine surgery team and I had worked with LASRs running emergency colic surgeries. The fact that they worked with both farm animals and equine medicine was very appealing. I knew it would give me a great opportunity to work with clinicians in the hospital and get more experience during my clinical year. Being an LASR gave me that opportunity to have more clinical experiences before I graduated. It also helped me realize I wanted to work on cows and small ruminants too, not just horses. Another important aspect was getting to know the clinicians better. I developed some real friendships during my time in the program. I would absolutely encourage students to become LASRs if they are interested in working with large animals."
Jessica Rubin '20, Tennessee Equine Hospital, Thompson Station, Tennessee