Navigating
The New Normal
Auburn College of Veterinary Medicine's Journey Through COVID-19
---
The Front Line
|
Experts Discuss COVID-19
by Jayne Hart
The new decade began as most others—celebratory toasts, grand firework
displays, midnight kisses, inspiring resolutions and the singing of the old
familiar tune "Auld Lang Syne." While black-eyed peas and collard greens simmered in Southern kitchens, and college football dominated televisions across the U.S., few considered how the novel coronavirus and impending pandemic
would disrupt life.
During the first few days of 2020, the world looked on as news outlets reported cases of the virus rapidly spreading across the globe, while those untouched held out hope that family and friends would remain unexposed. But the indiscriminate virus soon infected virtually every corner of Earth, leading to the shutdown of entire countries in efforts to save lives.
The threat of this virus crept into Auburn in early March. The physical, social and economic effects of the novel coronavirus, or SARS-CoV-2, and its associated disease, COVID-19, impacted nearly every aspect of life as we knew it. Preserving healthcare resources was top priority and slowing the spread of the silent killer was paramount. As a result, Alabama's governor ordered non-essential businesses to cease operations. Citizens were instructed to stay at home unless leaving was absolutely essential. Schools and daycare centers closed, leaving parents to stay home and care for their children instead of reporting to work. Services deemed essential faced a wave of personnel shortages, creating concern that food, medication and hospital operations would become unable to meet demand.
Auburn University implemented unprecedented measures to help protect students, employees and the surrounding Auburn community from COVID-19. The first message was delivered to student and employee inboxes on February 27, announcing the formation of the university's coronavirus task force. Auburn also provided an informational website dedicated to the latest updates and guidance for students and employees planning international travel during Spring Break—scheduled to begin just a week later.
March 12, day four of the five-day Spring Break, brought a second university-wide announcement that classes would be delivered remotely for the remainder of Spring semester and students should not return to campus the following Monday. And three days later, on the evening of March 15, a notice was emailed to all employees that the university was transferring to an alternate operations model.
Everything changed over the course of three days. Seventy-two hours before, SARS-CoV-2 was still only a news story and had not reached Auburn. Suddenly the entire Auburn family felt the reality of the pandemic. While the state and surrounding community gathered supplies to care for family members, the Auburn University College of Veterinary Medicine, or CVM, executed plans to ensure students could continue their studies and patients could continue to receive critical care.
Swift action was required to identify which employees were essential to on-campus operations and prepare all others to continue their work from home. The Bailey Small Animal Hospital, J.T. Vaughan Large Animal Hospital, Auburn University Community Practice and Gulf Shores Veterinary Specialists trimmed operations down to only urgent and emergency services, as well as those critical to sustaining life for patients requiring ongoing care. Clients were no longer allowed to enter the facilities and communication took place by phone. Zoom meetings immediately replaced face-to-face interactions. For many employees, the trip to work became a short walk to their newly established home offices.
Preparations to continue the educational process were somewhat more difficult. The shift to virtual learning brought a new set of challenges to campus. Faculty and administrators worked with information technologists to test and implement digital platforms to migrate in-person courses to a virtual format. Navigating laboratory experiences and proctored testing presented additional hurdles that were ultimately cleared by faculty, staff and students patiently working together.
As DVM students approached the culmination of their four years of study, many were subjected to shortened preceptorships due to governmental regulations that forced veterinarians across the country to either temporarily cease operation or drastically decrease caseload. And the cancellation of graduation ceremonies nationwide left graduates unable to participate in the pomp and circumstance that traditionally celebrated years of hard work and dedication alongside their classmates and families. Yet the Auburn DVM Class of 2020 eagerly gathered online with their fellow classmates for a virtual Veterinarian's Oath ceremony led by alumni
and faculty, while looking forward to a more traditional graduation ceremony on August 1. Their successors, the Class of 2021, have faced interruptions in their clinical training due to the university's altered operational model.
Concurrent with the college's successes in changing the course of academic operations, the work of Vet Med faculty extended into the community. Faculty have stepped up in a number of ways to substantially support the ongoing efforts to slow the spread of COVID-19 and advance what we know about the virus. While many focused on seamlessly continuing graduate and DVM student education, other faculty refocused research efforts to COVID-19. Guided by the collective commitment to One Health, lifelong researchers continue to use their skills and knowledge to help combat SARS-CoV-2, support local healthcare and educate the public about the virus' effects.
To treat COVID-19's critical respiratory symptoms and to meet the need for disposable personal protective equipment, veterinarians in private practices and hospitals across the country joined COVID-19 relief efforts by donating supplies to help meet healthcare's growing demand. When the East Alabama Medical Center reached out for supplies, the College of Veterinary Medicine sprung into action. The Teaching Hospital, facilitated by Dr. Kathy Gerken, assistant clinical professor of Emergency and Critical Care in the Department of Clinical Sciences, identified three ventilators and associated necessary supplies to share with EAMC.
When a team of Auburn engineers turned a CPAP machine into an emergency ventilator, Vet Med faculty were asked to test the device. The device, named RE-InVENT, was created as an inexpensive alternative to standard ventilators—which were in short supply worldwide—and made of readily available components. Dr. Stuart Clark-Price, associate professor of anesthesiology, supervised the first animal test of the RE-InVENT device. During the test, Clark-Price's team was able to successfully ventilate a 200-pound male Boer goat and safely maintain appropriate oxygen content in the animal's blood. The goat was then brought out from under anesthesia and fully recovered to return to normal activity.
Several other faculty members are using their expertise to support COVID-19 relief and education efforts. Dr. Robert Judd, professor of pharmacology and chair of the Boshell Diabetes and Metabolic Disease Research Program, shares information about the importance of preventative measures for diabetics. Dr. Ellen Behrend, acting director of Auburn University's Veterinary Teaching Hospitals and Joezy Griffin Professor in the Department of Clinical Sciences, helps to break down news about pets infected with COVID-19 and offers best practices for keeping pets healthy during the pandemic. Dr. Andrea Perkins, clinical lecturer of Infection Control and Biosecurity in the Department of Clinical Sciences, keeps the community informed about infection control and biosecurity.
Two Pathobiology faculty are performing animal trials to test and refine potential vaccine candidates. Dr. Constantinos Kyriakis, virologist and associate professor in the Department of Pathobiology, is performing animal trials in swine to test the immunogenicity of a novel vaccine candidate developed by a team of researchers
at the University of Georgia. Dr. Bruce Smith, director of the Auburn University Research Initiative in Cancer, professor in the Department of Pathobiology and the Scott-Ritchey Research Center, is testing a synthetic viral vaccine in rats. The vaccine, developed by Humane Genomics, Inc., was developed by synthesizing an entirely new DNA strand (genome) instead of "cutting and pasting" DNA in the more traditional manner.
A light microscope technology developed by Dr. Vitaly Vodyanoy, professor of physiology in the Department of Anatomy, Physiology and Pharmacology and director of the Biosensory Laboratory, is being used to combat COVID-19. The microscope technology, licensed to Cyto Viva, Inc., is being used by Dr. Joanna Sztuba-Solinska, assistant professor of biological sciences in Auburn's College of Sciences and Mathematics, to aid in her research on polymers than can be used
in anti-microbial materials for protective face masks, and in determining if the differences in types of coronaviruses can be detected visually by observing
changes in their spectra.
And our trusty protectors, collectively known as the Auburn Dogs, are working to determine if coronavirus infections can be detected through smell. Dr. Frank "Skip" Bartol, associate dean for Research and Graduate Studies, is working with the Canine Performance Sciences team to test a non-harmful coronavirus to determine if respiratory coronavirus infections can be detected. If successful, dogs could be used as a surveillance tool to detect COVID-19 in public spaces. Still in the early phases of development, the team is working to validate the potentially groundbreaking technology used to detect odors of several types of viral infections.
We are witnessing what is shaping up to be one of the most notorious years in history. COVID-19 continues to force people to embrace a new normal lifestyle that includes wearing face masks, widespread economic volatility, limited travel and the absence of hugs or handshakes. Epidemiologists, infectious-disease specialists, a host of biomedical scientists and, of course, practicing veterinarians—public and private—continue to support healthcare's life-saving work, and race to identify a vaccine, viable treatments and novel ways of virus detection.
As we look forward to Fall and the return of the Auburn student body in full, many are apprehensive to again welcome the more than 32,000 students from all states and countries, knowing that a vaccine will not yet be available. Fourth year DVM students returned to campus on June 22 to resume clinical rotations under a veil of uncertainty and new expectations. All students and employees adhere to daily symptom checking and stringent cleaning guidelines, as well as reminders about maintaining a six-foot physical distance from others, regular hand washing and the new campus-wide requirement to wear face masks in buildings at all times. These, and possibly additional guidelines, will continue for the foreseeable future as the campus community continues to work toward life without widespread COVID-19.
Despite the many challenges surrounding the novel coronavirus, the CVM community perseveres, grounded in the overarching commitment to fulfill the college's mission. At the heart of every devoted veterinary professional is a tireless commitment to treating their animal patients, and sharing supplies and knowledge to support public health as the world navigates this pandemic. And now, more than ever, in the midst of this unprecedented time, the entire veterinary community is committed to improving quality of life for all.
"Compassion and the commitment to doing what's in the best interest of all forms of life is what drives veterinarians. Through the concept of One Health, we know that humans, animals and the world in which we live are interconnected. Doctors and technicians in both arms of Auburn's veterinary teaching hospital continue to server our animal patients during this extraordinary time. And we are proud to know that in sharing what we can with local healthcare providers, we help them to provide the best treatment possible for Alabama's citizens while we continue to offer the highest standards of care for animals."

Dr. Calvin Johnson, Dean
Auburn College of Veterinary Medicine
The Front Line
Auburn CVM Experts Discuss COVID-19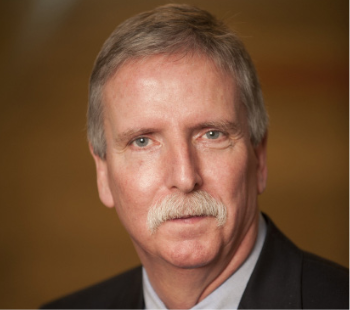 Dr. Frank "Skip" Bartol
Associate Dean, Research & Graduate Studies
Can dogs detect SARS-CoV-2?
---
We already know that dogs can detect chemical and biological targets. When the Canine Performance Sciences program, or CPS, began looking into canine ability to detect viruses, they chose a prototype virus that posed no threat to animals or people. CPS established that dogs could detect viral odors and, beyond that, could use their sense of smell to discriminate between strains of viruses. With this proof-of-principle established, it was not unreasonable to conclude that dogs are able to differentiate among other types of viruses, possibly even coronaviruses. In the instance of COVID-19 and other viruses that are dangerous to animals and humans, extreme measures must be taken to ensure neither is exposed to the virus. In partnership with colleagues in the federal space, CPS developed and validated a technology that allows us to capture the nonharmful odor signatures of test viruses. This allows training of detector dogs with specific target odors with no threat of exposure to the threat agent itself. CPS is currently using a nonharmful coronavirus to validate this technology for other types of viruses. If this work is validated for coronaviruses, it is possible that dogs could be trained to detect SARS-CoV-2 in public spaces without threat of exposure to the actual virus.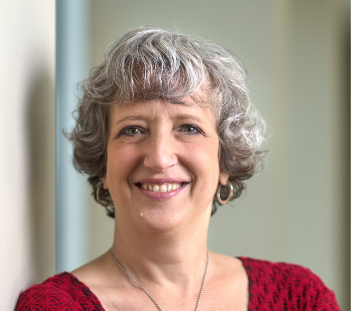 Dr. Ellen Behrend
Acting Director, Auburn University's Veterinary Teaching Hospitals
Joezy Griffin Professor, Department of Clinical Sciences
How should I care for my pet if I become infected with COVID-19?
---
If you test positive for COVID-19, let your doctor know that you have pets in your home. Contact with animals should be restricted while you are sick with COVID-19, just like you would distance yourself from other people. When possible, another member of your household should care for your pets and you should avoid unnecessary contact, especially while you are showing symptoms. If you have tested positive and are the only person available to care for your pet or service animal, take care to wash your hands before and after caring for the animal and, if accessible, wear a facemask while interacting until you are medically cleared to return to your normal activities.
What are best practices for keeping my pets healthy?
---
Use the same distancing practices for your pets as you use for yourself. Limit contact with people, especially people with fever or respiratory symptoms. Don't take pets into crowded areas and maintain a distance from others when walking your dog. If a place is safe for you, it should be safe for your pets.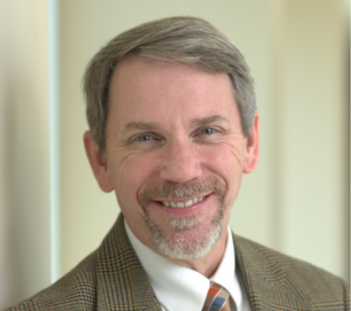 Dr. Robert Judd
Professor of Pharmacology, Department of Anatomy, Physiology & Pharmacology
Chair, Boshell Diabetes & Metabolic Disease Research Program
Are people with diabetes and other metabolic diseases at a higher risk for contracting COVID-19 or complications associated with the disease?
---
Strictly speaking, there does not appear to be enough data demonstrating that people with diabetes are more likely to get COVID-19 than the general population. However, based on currently available information and clinical expertise, if they contract the disease, they are likely to experience serious complications and their outcomes are often worse than people without diabetes. This is the case for other high-risk groups as well, including patients with lung disease, asthma or heart disease, or patients who are immunocompromised due to cancer treatment or autoimmune diseases. In Chinese COVID-19 patients, more diabetics developed serious complications from COVID-19 infection than the general population. This fits with previous studies demonstrating that diabetics are more susceptible to viral infections and associated complications in general. Specifically, poorly controlled diabetics were at greater risk, with well controlled diabetics having COVID-19 complications similar to the general population. There does not appear to be a difference between type 1 and type 2 diabetics as far as complications to COVID-19 are concerned.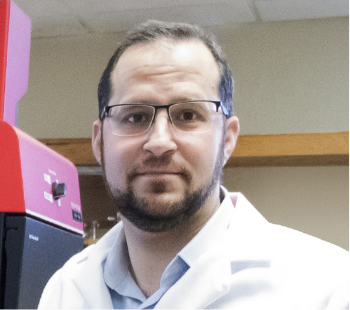 Dr. Constantinos Kyriakis
Associate Professor, Department of Pathobiology
How does development of a vaccine for SARS-CoV-2 differ from the development of other vaccines like the flu vaccine?
---
Unlike influenza vaccines, there are no licensed vaccines against any coronavirus in humans. In 2009, when the H1N1 influenza pandemic virus emerged, there were influenza vaccine platforms already established that had been in use for decades and that were proven very safe and effective. It was therefore relatively easy to produce and deliver vaccines against that influenza virus within a few months. With
SARS-CoV-2 there is only limited data from experimental vaccines designed against SARS-CoV-1 and MERS-CoV, two related coronaviruses that emerged in 2002 and 2013, respectively, and caused limited epidemics. These experimental vaccines were tested in animal models and only one vaccine was tested in a phase I human clinical trial. Therefore, developing a safe and efficacious vaccine against SARS-CoV-2 is a major challenge for the scientific community. Testing vaccines in animal models is extremely important. Using reliable animal models allows us to identify target antigens, optimize the vaccine dose and formulation and, thus, move
to human clinical trials with only the best vaccine candidates.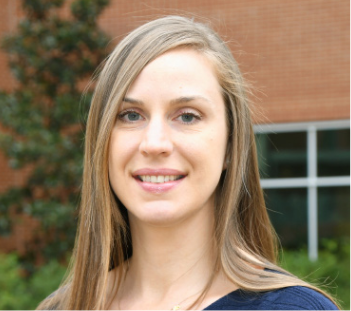 Dr. Andrea Perkins
Clinical Lecturer of Infection Control & Biosecurity
Department of Clinical Sciences
Are there any particular characteristics of COVID-19 that complicate the biosecurity measures taken to combat its transmission?
---
SARS-CoV-2 is mainly transmitted through respiratory droplets ejected during coughing, sneezing or even speaking, then coming into contact with the eyes, nose or mouth of another individual. The respiratory droplets are thought to travel about six feet through the air before landing on a surface. As you can imagine, this mode of transmission can occur more easily than some others because a single cough or sneeze can reach several other individuals standing several feet away. Another complicating feature of transmission is that infected individuals may be shedding high numbers of the virus (meaning they are very contagious) a couple of days prior to showing any symptoms, so they could be unknowingly infecting other individuals. This is why infection control measures such as physical distancing, wearing face covers, environmental hygiene and frequent hand hygiene are so important during this pandemic.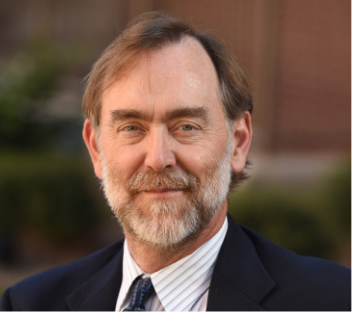 Dr. Bruce Smith
Professor, Department of Pathobiology
Director, Auburn University Research Initiative in Cancer
Can zoonotic diseases transfer from animal to human or human to animal, and among different animal species?
---
If a virus can infect and replicate in two different species, for example humans and cats, then there is no reason to believe the transmission shouldn't be able to occur in either direction. That is, if humans can get the disease from cats, then they would also be able to give the disease to cats. And yes, there is nothing special about humans with respect to this. There are lots of examples of diseases passing between different animal species. Canine parvovirus is a very interesting example. Prior to 1978, canine parvovirus did not exist. It emerged in that year and within two years had spread worldwide, with some people estimating that it killed more than one million dogs over the first five years. Sequencing of the genome of parvo showed that it only differed in two places from that of feline panleukopenia, a parvovirus of cats. Interestingly, in this case, the feline virus does not infect dogs, and the canine virus does not infect cats. So just two small changes completely changed the target of the virus.