---
Students Learn The Business of DVM
Practice
Management
---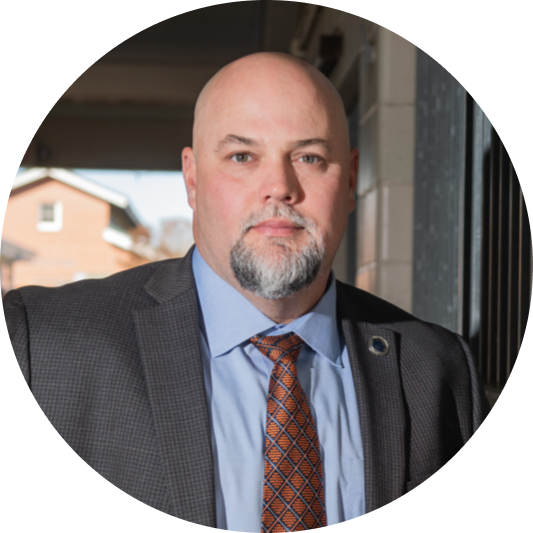 A Perfect Fit For Both Vets and Students
So you've just spent four years of blood, sweat and tears in veterinary school to earn that long-coveted DVM, learning to provide quality medical care to everything from a foal to a feline to a ferret. Few college curriculums are more difficult—or require a broader range of expertise—than that required of aspiring veterinarians. But once all that study and learning are behind you, all you have to do from then on is put all that knowledge into practice, right?
Wrong. Actually, many of the most stressful challenges the majority of veterinary graduates will face have little or nothing to do with animal care. Instead, the realities of paying off often daunting student debt, negotiating a contract, opening and financing a practice, hiring and retaining employees, dealing with a variety of clients and all the other routine worries of being a small businessperson are eventually just as much a part of the veterinary life for most graduates as the satisfaction that comes from caring for animals.
For instance, a stunning 83% of U.S. veterinary students took out student loans to pay for their educations in 2019, graduating with an average debt of $183,014 according to statistics compiled by the American Veterinary Medical Association. And running a small business—particularly in
the era of COVID-19—is more challenging than ever. Today's veterinary graduates need to know much more than just the medical components of their discipline. They also need to be prepared to deal with high stress, finances, difficult clients and a thousand other moving parts of working in or running a practice.
Fortunately, Auburn administrators and faculty anticipated the importance of broadening the curriculum to address these needs years ago; and, today, veterinary students not only learn how to care for animals, but also how to better care for themselves and their careers once they graduate and enter the working world. In Auburn's CVM, this preparation begins early with a required course for first-year students titled Professional Development and Business Fundamentals, which serves as an introduction to "business and professional development disciplines guiding the decision-making responsibilities of practice owners, veterinarians, students, veterinary technicians and practice managers."
Students can continue to add to their business and practice management resumes during their second and third years through both elective courses and participation in the Veterinary Business Management Association, a student organization dedicated to increasing business knowledge and networking opportunities. The VBMA hosts multiple events during the year to educate members about business finance, operations, practice management and ownership. Members can even earn a regular or honors business certificate, depending on the amount of business education completed.
Finally, fourth-year students have the option to participate in a practice management rotation, where they spend two weeks as part of a multi-student team visiting veterinary clinics, examining every aspect of their business operations and making recommendations for improvements based on those observations. These evaluations—led by Auburn professor Glen Sellers, clinical lecturer in anesthesia and practice management in the Department of Clinical Sciences and the Office of Academic Affairs—drill deep, scrutinizing everything from the practice structure and operations to financial condition and human resources.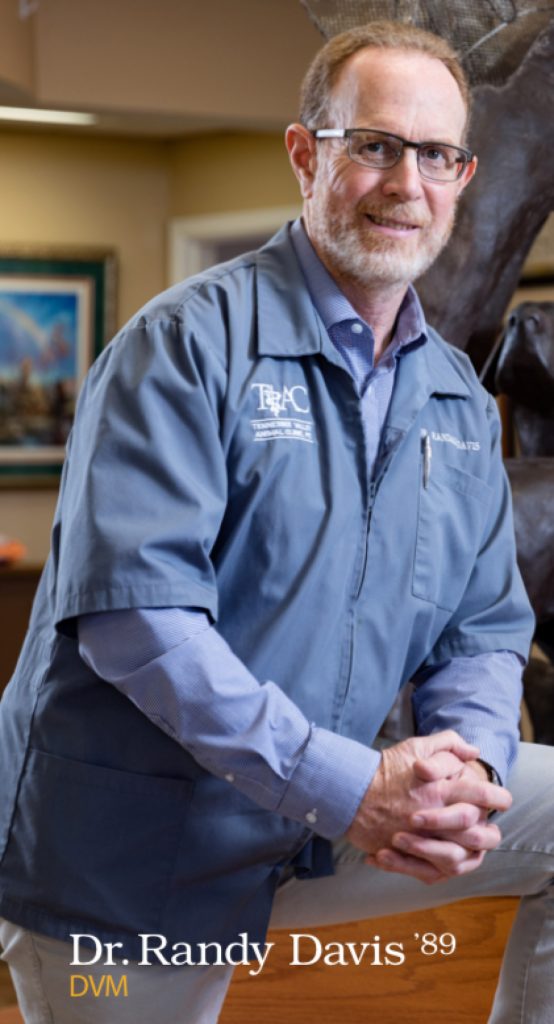 That Auburn became one of the earliest veterinary colleges to recognize and address this need for offering a broader practical background has allowed its business education program to become one of the nation's oldest and best. Donna Angarano, who retired in 2012 after a 26-year career at the CVM, recalled that what eventually became today's practice management program actually originated from student requests.
"The first 'practice management' rotation was in 2002-2003," said Angarano, who was then serving as associate dean for academic affairs. "A group of clinical students in the class of 2003 asked me to develop a rotation where they could learn more about the business aspects of practicing veterinary medicine. We started with two to four rotations a year, usually with 10 or fewer students per rotation. I was able to draw on the expertise of many area veterinarians as well as others who offered their assistance.
"Over the two-week rotation, students visited multiple practices within a 50-mile radius and met with owners, associates and practice managers," Angarano added. "They had some set questions, and with time, some practices developed handouts and mini-lectures for them. The students toured each practice and had sit-down time with the staff to discuss what they had observed. When the students met back as a group, they discussed what they liked and disliked along with what surprised them. Overall, the students gave the program positive reviews. But obviously, over the years, the rotation has evolved into a more organized and consistent experience and has really raised the bar with the opportunities it provides."
In the years following that initial launch, then Auburn Associate Dean for Academic Affairs Dan Givens—now dean of the Virginia-Maryland College of Veterinary Medicine at Virginia Tech University—became aware of a University of Georgia program matching individual veterinary students with business and management consultants to diagnose weaknesses in the financial operations of private practices. He asked Jeff Sanford, an independent contractor working with the UGA Small Business Development Center, to visit Auburn in 2014 and share his expertise. His visit led the college to engage Ethan Dawe of Innovative Financial Solutions, LLC, who initiated an extensive fourth-year elective rotation over a two-year span, through which veterinary students traveled more widely to partnering practices to observe workflow, analyze financial records through a detailed comparison to industry standards, and provide a professional report delivered through face-to-face meetings with practice owners during a visit to the CVM campus. Sellers replaced Dawe in 2016 and, since that time, he has continued to improve and expand Auburn's practice management training program to make it one of the nation's best.
"We saw the opportunity and it has just evolved," Sellers said of business education in the CVM today. "Part of my job is to recruit veterinarians in private practice to be a part of the program and allow one of our rotation teams to make an on-site evaluation,' Sellers said. 'It's all about teaching our students how to improve their 'soft skills,' which can include everything from tips on how to negotiate a better contract in their first job out of school to learning the basics of managing their own practice one day. I tell them I will be there with them all the way through."
The practice management rotations in particular are a win-win for both the students involved and the veterinarians who open up their practices. Jacquie Cobb '19, a former Auburn VBMA president who participated in a rotation in her final year and has recently purchased her own practice, is enthusiastic about what the experience meant to her.
I think what CVM has done with this program is to open the eyes of students to the reality of practice ownership. It takes away some of the initial intimidation that may be present for some by showing them it's possible for anyone that has the desire to be a practice owner. But, even for those that do not want to own, they see the business side of medicine, where their salary comes from and how to maximize income.

Dr. Randy Davis '89
"I cannot tell you enough how much the practice management program helped me," she said. "I think it gave me valuable insights I used even during my other rotations. While on externships, I took note of what worked well for clinics, as well as what did not, so I could implement or improve on those areas in my own career."
According to several Auburn alumni veterinarians who have opened their practices up to the rotation evaluation as participants in the program, it has been an important tool for them as well in providing an unbiased, independent look at not only the things their clinics were doing well, but also other areas that might merit improvement.
Randy Davis, current president of the Alabama Veterinary Medical Association and owner, along with his wife, Cathy, of Tennessee Valley Animal Clinic in Tuscumbia, Alabama, first heard of the CVM's practice management rotations through a colleague who had hosted a visit, then later met Sellers during an economic seminar at Auburn. Davis, who notes there was very little business education for students when he was in school, was soon sold on bringing in a student rotation to his own practice, which operates with three full-time veterinarians and 15 support staff.
Davis is quick to add that undergoing an evaluation isn't just about providing opportunities for students. It was also good for his practice. When asked to describe the experience, his response is "humbling. You are opening your books and practice to students, then answering questions about your practice, the how and why you do what you do questions. Then you are taking advice on how to fix potential problems.
"I learned my practice was doing many things well, but there are several things we needed to work on for continued growth and success," Davis continued. "In fact, we are still working on some of them. If you are open and honest about your practice—if you want to remain relevant and have a practice you can retire from someday—you need a practice evaluation. I would recommend Sellers' rotation because not only does the practice benefit, but your future colleagues and potential buyers of practices benefit too."
Thanks to a U.S. Department of Agriculture grant, Sellers and Auburn recently expanded the practice rotations into Kentucky to serve veterinarians in rural mixed animal practices. John Laster '12 and fellow Auburn graduate Cory Goodlett '12 own Todd County Animal Clinic in Elkton, Kentucky, a mixed animal practice with three veterinarians and 17 staff members. Like Davis, there was little business education available to Laster when he was a student, but he and Goodlett knew Sellers as an excellent lecturer from their time at the CVM and were pleased to learn from Madie Orem '20, who they hired after she completed a practicum with TCAC, that Sellers was leading Auburn's practice management program.
Like Davis, Laster found the experience of having Sellers and his students evaluate he and his partner's practice to be very helpful. "We were confident in the team's ability to help us pinpoint weaknesses and give us feedback on ways to improve efficiency," Laster explained. "It's our goal to be as economically efficient as possible; we feel that if we're managing our business well, it will help us keep the costs to our clients as fair as possible. Overall, the experience with the Auburn team was excellent.
"They identified a problem in our cost of goods sold," Laster continued. "We implemented protocols and training to neutralize the issue. Most of the things we discovered had to do with mischarges, turn-around speed and inventory management. Our new protocols gave us an opportunity to improve efficiency by $100,000 per year."
Also like Davis, Laster heartily recommends the program to other vets. "Auburn's program bridges the gap between new graduates and the practice owners they will work for after graduation," he said. "It can also provide invaluable information to practice owners about the valuation of their business and ways to increase efficiency. Lastly, it equips new graduates to compete and succeed in the turbulent practice climate they will now be entering and gives them a competitive advantage over their colleagues from other universities. It is simply invaluable."
Dan Givens, now with an even broader perspective as the dean at another college, agrees that Auburn has something special going. "That is a unique program that has developed great expertise over the years and which greatly impacts both the education of students and the optimal operational management of practices. Today, there are a handful of similar programs, but Auburn's has unique experience and expertise with the practices in its region."
"Glen Sellers has done a great job of integrating financial management and an understanding of practice economics into the veterinary curriculum," agreed Auburn Vet Med Dean Calvin Johnson. "The practice management rotation is a unique, immersive experience that guides students through the financial documents of private practices and interprets them within the context of in-person visits.
"Reviews from participating students and host practice owners have been overwhelmingly positive," he concluded. "This innovative approach has gained national recognition as a model for the financial training of veterinary students and we are very excited about the future."
I was able to use information and skills I learned during the rotation to not only negotiate a great contact as a new grad, but also to help increase the productivity of the clinic where I ended up working. The program also gave me the confidence to purchase my own practice just over a year out of school. I truly believe it is equally as important as the medical side of vet school.

Jacquie Cobb '19
Return to home