Memorial
Scholarship
---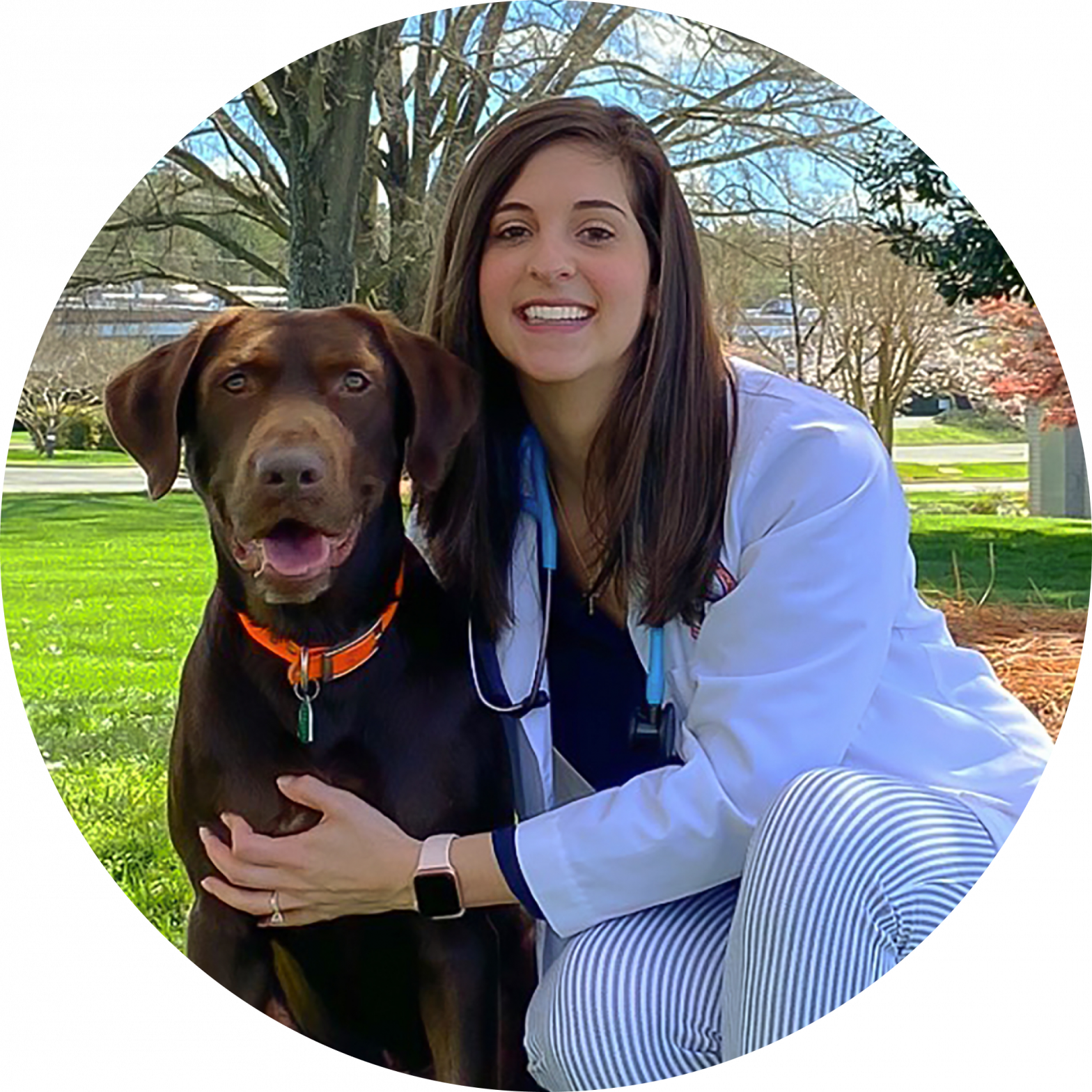 When Sofia's sister was diagnosed with osteosarcoma, Sofia learned the procedure that prolonged the life of her sister and role model was first performed on a dog.
This small piece of information opened her eyes to the important role of animals in improving and saving human lives. As she was preparing to begin her journey to DVM, it was the impression left by her sister's life-altering procedure that drove her to a focus on oncology—or so she thought.
A labrador retriever puppy named Moose led her down a different path. Sofia and her husband adopted Moose during her first year in Auburn's DVM program. Their family veterinarian referred them to Auburn's Small Animal Teaching Hospital, where she discovered Moose had a heart murmur.
At Auburn, Moose was cared for by a young cardiologist named Danny Newhard, who diagnosed Moose with tricuspid valve dysplasia. The disease required regular check-ups and monitoring, and caused Sofia to ask lots of questions. Dr. Newhard sympathized with Sofia's concerns and always made time to listen and offer explanations to calm her worries.
Plus, he welcomed the opportunity to pitch the field of veterinary cardiology to her whenever he had a chance. After taking a required cardiology course during her second year at Auburn, Sofia began to understand why Danny was so passionate about his work. This summer, Sofia is participating in a one-year internship at Colorado State University and will then apply for a cardiology residency.
There was never a doubt that Moose loved Dr. Newhard, who died in 2019. The impression Danny made on Sofia continues to impact her through not only Moose's health, but also through his legacy of positively impacting his clients, patients and the lives of future veterinarians.
And this is exactly how Sofia remembers him.
"The way he cared for his patients and students was unmatched. I hope that one day I can be half the doctor and cardiologist he was," said Sofia. "Whenever anyone asks me why cardiology, I will forever respond: because of Dr. Danny Newhard."
Return to home