First-generation Auburn veterinarians-brothers-and the remarkable 1964 graduate who succeeded one of them
In the Summer issue of Auburn Veterinarian, the tale of the Ingram brothers began with memories of Stetson-wearing George Douglas Ingram, Auburn Class of 1916 DVM, selling, in 1967, his Florence practice—the first small animal hospital in North Alabama—to Phil Davis, DVM '64. Davis recalled Ingram's barn-type clinic and the era's tools of the trade, along with Ingram's special treatment concoctions (P.I.G. Paint and I.A.S. Tonic). Well before that 1967 sale, Ingram served in World War I, along with two of his three brothers, as Army veterinarians. All four brothers held the distinction of having earned veterinary degrees from Auburn. In this issue, the tale picks up with the journey of the four Ingrams from pre-war to their time at API to the passing of the Ingram legacy on to the next generation in Davis.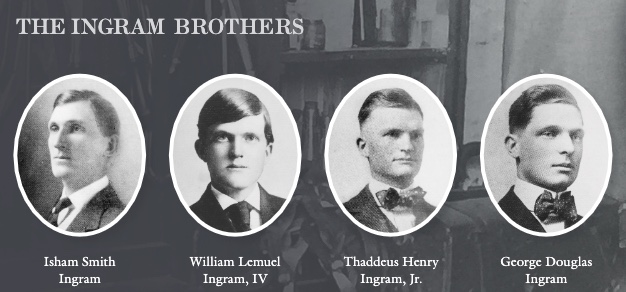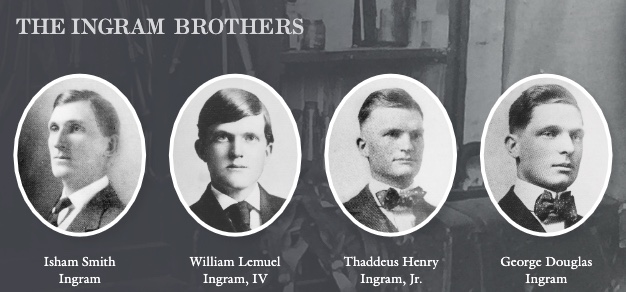 Into this world, as the 19th century became the 20th, came the four Ingram brothers of Marvyn, Ala. And the first to arrive in Auburn was Smith.
Isham Smith, William, Thaddeus and George were the sons of Thaddeus Henry Ingram and his wife, Susie Margaret, a farm couple who were pioneer residents of the Marvyn community in the southernmost acreage of Lee County.
This family—descended on both sides six and seven generations back from Ingrams and Sissons who had emigrated from England—had come into Alabama from Georgia, by way of Virginia. A host of Ingrams had farmed various plots in those states for more than 200 years before Thad (1851-1933) and Sue (1864-1942) began their brood. Their 13 children had varying lifespans: three did not make their fourth birthday, one died at 12, and six lived into their 70s and beyond . . . typical for the large rural families that began before or around the turn of the century.
The four surviving boys left the farm at appropriate ages to pursue education and careers. Proximity sent them to the Alabama Polytechnic Institute. Farm experiences and personal interest led them to veterinary medicine.
Isham Smith Ingram—he went by Smith—was first. Born in 1887, he apparently had some formal schooling in addition to learning all manner of lessons on the Ingram family farm. He also, during school or soon after his graduation, was afflicted with some type of infirmity that would cut short his life.
API admission requirements of the time included being at least 15 years old, presenting a statement by someone affirming moral character, and satisfactory scores on an exam testing the applicant's familiarity with the geography and history of the United States, English grammar, and a sampling of English and American literature. The college warned the applicant ahead of time: there would be essays required on Shakespeare's Julius Caesar and the life and works of John Milton. And math: you had to show not only mastery of the basics, but competence in algebra to quadratic equations.
Smith enrolled in the three-year veterinary science curriculum under Cary in 1906, when Charles Coleman Thach was the president. Thach also taught English, so Cadet Ingram—all the students were cadets—may have had API's chief academic for this class, which met on the third floor of the Main Building. There were 616 students in the entire college when he arrived. If he sat in on a history class—national, state, or modern Europe—he heard lectures by George Petrie. In his required chemistry, he likely studied under Bennett Battle Ross or Cliff Hare, or perhaps Tom Bragg, in a new building that would later be named Hargis Hall. His veterinary science program included instruction under Cornell grad Ward Giltner, who went on to serve as dean of veterinary medicine at Michigan State, or perhaps the new guy who had played football at Auburn a few years earlier and who could be persuaded to share cigarettes with his students, I. S. McAdory.
In early API veterinary student group photos, there's that tall, gangly guy who stands out: that's Smith. Had they staged a vet student production of "The Addams Family," he would have portrayed Lurch. And he would have used as his costume the suit he wore in all the photos.
Smith spent much of his time in the two-story, nine-room Veterinary Building Cary had built a few hundred yards northwest of the Main Building. Smith learned anatomy from the skeletons Cary had ordered when he arrived, including a human skeleton some of his predecessor cadets had once taken without permission and set up in an outhouse in the street out front of Shell Toomer's drug store. Cadet Ingram made sure never to miss the Saturday clinics held on the hard clay grounds west of the lecture hall, where farmers from all over—from Hatchechubbee to Tallassee—brought their horses, mules, cows, and dogs to see if Cary and company could fix what was ailing them.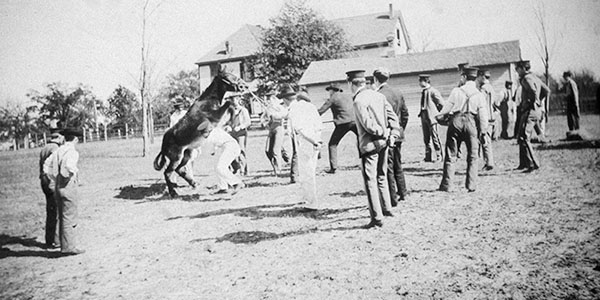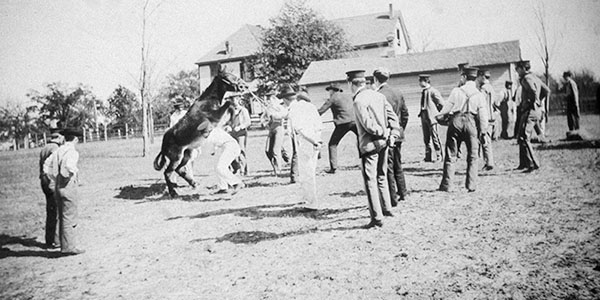 The 1907 API Catalog listed Isham Smith Ingram among 19 students enrolled and pursuing a veterinary degree, in the program's second-year class, though somehow Smith seems to have graduated in the first class of DVM degree recipients in spring 1909.
His program in veterinary medicine included first-year courses in chemistry, physiology, physics, anatomy, embryology, microscopy, livestock management, and labs in either the Chemistry Building or in the basement of the Main Building almost every afternoon related to his science lectures. Like the other students, Smith took military drill.
The second year put Smith in botany, an introductory pharmacy class, comparative physiology, bacteriology, obstetrics, a course in veterinary medicine, poisonous plants, pathology, materia medica, and surgery . . . and more labs and military drill.
His third and final year brought courses in animal husbandry, therapeutics, surgery, infectious diseases, parasites, special pathology, dairying, meat inspection, toxicology, urinalysis, surgery, milk adulterants, milk inspection, a class devoted to writing his required thesis, and again, labs and military drill.
Every day started with chapel service at 7:45, prompted by the ringing of the two-ton bell in the Main Building's tower. Military drill was every Tuesday and Thursday from 4:30 to 5:30 p.m. on the grounds outside the Main Building. Smith—all the Ingram boys—wore the gray cadet uniform, with thick black stripes down the front of the jacket and down the sides of the pants. These unis were similar to student attire at West Point, and the API boys had to come up with $19 for this ensemble, which the catalog of the day assured them was "neat and serviceable, and less expensive than ordinary clothing." The Ingram boys, and their program mates, also had to pay a $10 dissecting fee to enroll in veterinary medicine.
The Ingrams took meals with fellow cadets in the basement of O.D. Smith Hall, a dormitory for men—years later it would house women—built across the dirt Main Street from the Main Building. This was the same dining hall where Cary would host the Alabama Veterinary Medical Association members, his students, and guest speakers for the big banquet during the early Annual Conferences. (O.D. Smith Hall in 1924 was joined on its north side by another men's dormitory, which would later bear the name of W. T. Ingram, a long-time business manager of API/AU and a Marvyn-raised cousin of the veterinary Ingrams.)
Had Smith joined some of the lads in attending a football game the fall of his senior year, he'd have had two home games to cheer on the conference co-champion Tigers: Oct. 10 against Gordon and Oct. 31 against LSU. If he and his mates had traveled, they could have seen the team play against Howard College in Birmingham; Mercer in Macon, Georgia; against Georgia Tech in Atlanta; or versus Georgia in Montgomery. API won all its games except for LSU, and the Tigers' wins were all by shutout.
However, given Dr. Cary's legendary belief that veterinarians had too much work to do to spend their time in the frivolity of football games (or taking holidays off, etc.), Smith may well have stayed away from the ball fields and hit the books.
Some of his study time, when he was not in his lodgings or in the Veterinary Building consulting with texts supplied by Cary, may have been spent in the new library building across Faculty Avenue from the Main Building, known today as Mary Martin Hall. This classical structure had opened in the latter stages of Smith Ingram's time in school. If he took ill, he made a visit to the local physician, John Hodges Drake, who by this time was a beloved legend among Auburn students.
Smith did well in Cary's program. He was selected president of the new Student Veterinary Medical Association the dean established in 1907. He received his diploma on the stage of Langdon Hall in the first veterinary commencement in 1909. But fewer than three years later, the malady with which he suffered—an ailment that prompted the Opelika Daily News to describe him as an invalid—brought his life to a premature end. He died at his family's home, age 25, on Dec. 10, 1911, and was buried in the Ingram family cemetery in Marvyn, surrounded by more than two dozen of his forebears.
During Smith's third year on campus, his younger brother, William Lemuel Ingram, enrolled in the veterinary medicine program. W. L. (born 1888) would graduate in the class of 1910, the second group to graduate with DVM degrees from Auburn. Ingram brothers Thaddeus Henry, Jr., (born 1893) and George Douglas (born 1895) would follow, all taking the same academic path and all but older brother Smith (by then deceased) serving in the Army in World War I before pursuing veterinary medical careers.
William, after graduation, would be one of Cary's choices in 1911 to serve as an assistant state veterinarian, a key role in the combined efforts of state and Bureau of Animal Industry veterinarians to fight Texas fever.
He worked as a private practice veterinarian during this time, but served in this assistant state veterinarian role for many years, supplementing his income and helping with public health efforts as needed. When the Alabama Board of Veterinary Medicine was launched, Dr. William L. Ingram was one of the initial 47 practitioners granted an Alabama license, based on his holding a DVM degree from a recognized school of veterinary medicine and his already being an established veterinarian in Alabama. He would join in a practice with his brother, George Douglas, in Florence over several years, but would return to Lee County in 1922, serving at least a portion of his remaining years as Opelika's city meat and milk inspector. At age 49, he put his name in the hat for sheriff in 1938, but finished third in the voting. W. L. Ingram died at his home in Marvyn early on Sunday morning, Oct. 10, 1958, at 70. His health had declined over his final two years, and a heart attack that morning ended his life.
The third of the Ingram veterinary brothers, Thaddeus Henry, Jr., was born April 1, 1893, and also lived to age 70. He graduated with his DVM in the class of 1917 and spent his career, after his Army service, in Lee County. In 1937, shortly after the state passed a new anti-rabies act and county boards of health were appointing veterinarians to oversee that work locally, Thad earned the nod for Lee County. His duties included seeing that all dogs that ran at-large were inoculated with the rabies vaccine. He was paid fifty cents for each shot administered. As an example of his role in this regard, the Opelika Daily News of June 15, 1937, told of that weekend's schedule of rabies clinics. Ingram was at four different locations—two on Friday, two on Saturday—to administer the shots.
George Douglas, the youngest of the Ingram brothers, was born on the farm in Marvyn on Jan. 15, 1895, and earned his DVM with the class of 1916, the class that graduated the year after Cary was able to build the Serum Plant on campus—where the AU pharmacy building now sits—to produce the anti-hog cholera serum.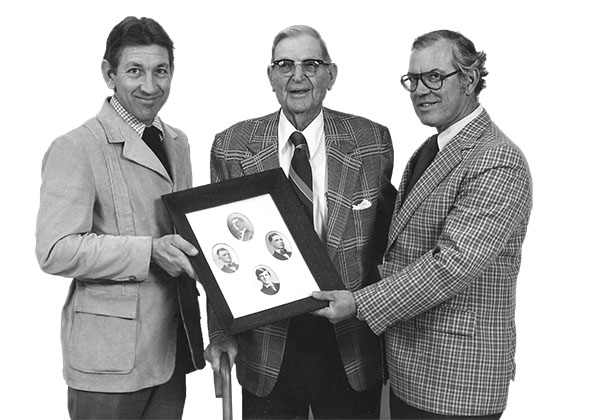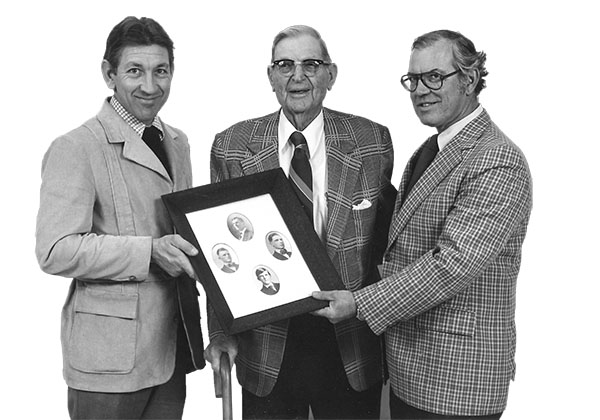 "I don't remember much of what Dr. Ingram had to say about his time in vet school, but I do remember him telling me about sitting in the Serum Plant behind a row of sows, cutting their tails and letting them bleed into test tubes to make the serum," Davis said.
George Ingram died in June 1984, age 89.
George Ingram, wherever else he served his country, surely went to France in 1917 or 1918, as that's where the armies of the Allied Forces were making use of the war horses. Perhaps he and/or his brothers spent time at Newport News, Va., as hundreds of thousands of horses and mules were shipped from that port to Europe for war service.
The war was as horrific for the horses as for the men. Hundreds of thousands of the four-footed soldiers died from direct hits on the battlefields, from exhaustion—some drowning in shallow water from being unable to lift their heads to breathe—from poison gas, and from the myriad of ailments that came from the combination of the aforementioned factors. Many of the horses that survived the war were destroyed because they were unfit for further service or because there was simply no feasible place to put them. Some were sold to slaughterhouses for meat.
Ingram's work, details of which were not recorded as far as we know, likely dealt with getting and keeping horses healthy for the vital but pathetic role they were to play. Glanders, in particular, a highly contagious and zoonotic disease, was a threat to the horses and their handlers alike as they assembled for military service. Horses that died from this disease in the war were buried with their blankets, halters, and whatever other items may have been in contact with them. Perhaps the Ingrams were involved in inoculating American horses and mules with a vaccine that, frankly, didn't work, or in administering the masses with the mallein diagnostic skin test, which had been developed in 1890, either before they shipped or after their arrival in Europe.
Whatever the Ingram soldier veterinarians did during World War I, George and William were back in Florence by the 1920s, and brother Thaddeus was back in Lee County after the war. George went to work in his private practice and aided the greater good by serving as president of the Alabama Veterinary Medical Association for consecutive terms during 1940-1942.
Regarding that successor, Phil Davis '64 has amassed abundant and varied experiences in the profession and in his career.
Born in 1934 in Birmingham, Davis was an Eagle Scout, an usher at the Strand and Alabama Theatres, a food delivery entrepreneur, and a summer camp counselor—all before he graduated Phillips High School. He worked briefly at a steel plant, then at Alabama Power Company while taking night classes at the University of Alabama at Birmingham, planning to study engineering. He met Florala native Myrtle Lee Kinsaul, working in Birmingham in the early 1950s. She went by Tuttie, and they married Aug. 2, 1952.
Phil transferred to Auburn that fall, but lasted only that quarter. Tuttie was still in Birmingham and living separately was too expensive.
After a couple of years working in the City Engineer's office in Birmingham, designing street and sewer plans for new neighborhoods, Davis in January 1955 joined the Army to avoid the draft. He made the deadline for the G.I. Bill with six days to spare.
Selected the top soldier in both infantry basic and advanced artillery basic training, Davis had his choice of specialties. He chose Airborne School—paratroopers got an extra $55 per month—and was assigned to the 77th Special Forces Group. From there, he attended Officer Candidate School and graduated as the Honor and Distinguished Graduate in 1956. He then completed Ranger School and received assignment to the Presidio in San Francisco. Promotions and increased responsibility ensued. By year's end 1958, he and Tuttie were back in Alabama—this time with two daughters. Phil re-enrolled in Auburn in January 1959 in the pre-vet curriculum.
Feeding four required somebody have an income, so while Phil pursued his DVM, Tuttie got a job in Samford Hall as secretary to the college business manager, a man named W. Travis Ingram. He happened to be from Marvyn, Ala., and—unknown to Phil at this time—a cousin of four Ingrams who had studied veterinary medicine at API a half-century earlier.
As a National Guard member, Phil realized his schooling could be interrupted at any time. And on May 20, 1961, when the Freedom Riders' bus was stopped and burned near Montgomery, his unit was called to action to protect the Riders.
"I was in the Histology Laboratory … a week away from final exams closing my first year of veterinary college," he recalled. "The secretary came in and told me to report to the dean's office for a message."
Dean James E. Greene told Davis the news: he was to report immediately to the Adjutant General in Montgomery. Davis' group—the 20th Special Forces—were assigned to protect Oak Park in south Montgomery, where Dr. Martin Luther King, Jr., had set up his headquarters. Davis' overnight duty passed without incident, despite the presence of "onlookers and gawkers crowding the park in both autos and on foot." The following day, the now-nationalized National Guard accompanied a second Freedom Riders bus to the Mississippi line. "We made a photo on the cover of Life magazine," he said.
He tried private practice after graduation, but soon moved to the assistant state veterinarian job, which he held when he got the call from Ingram.
Davis then was heavily involved in testing cattle for brucellosis and vaccinating swine for hog cholera. He served as president of the Lauderdale County Cattlemen's Association and as that county's rabies inspector. He and fellow Auburn grad Jim Holladay, DVM, teamed to build a mixed-animal practice in Florence.
In 1982, Davis re-joined the National Guard as a major, assigned as Veterinary Staff Officer of his old Special Forces outfit. He returned to jump status at age 48 and completed 68 jumps. He earned the Master Parachutist badge. He was promoted to lieutenant colonel and later to colonel. He served long enough to have assignment to Saudi Arabia during Operation Desert Storm in 1991.
In the middle of all that National Guard service, Phillip H. Davis '64 served as president of the Alabama VMA during 1984-85.
In 1990, Davis received a call from SmithKline Beecham, offering work as a poultry veterinarian. This work, with the assorted ups and downs that can come with corporate veterinary medicine, resulted in his becoming a coccidiosis expert and an employee of several different major corporations, concluding his work with Pfizer in 1997. He credits Auburn professors John Cottier and S. Allen Edgar for their help in this portion of his career, which included two years of consulting work and which took him across the country and even internationally to present findings.
"Their passion for their field of poultry medicine has stayed with me throughout my career," Davis said of Cottier and Edgar. "I got to work with them to the extent that I essentially got a free Ph.D. in poultry medicine.
"Suffice to say, this rundown of Davis' career hits only some of the highlights. He hits far more of them in his autobiography, The Diary of a Redneck Veterinarian, which he self-published in 2016.
In remembering his time at Auburn, Davis credits a number of faculty members for their guidance in his class' success in school. They began with classes under Charlie James in anatomy, T. C. Fitzgerald and Clark Holloway in histology, and Fred Schell in veterinary ethics. During their second year, the Class of '64 studied under Wilford Bailey, DVM, in parasitology; James Neal and Marie Attleberger in microbiology. Douglas Diamond taught parasitology and pathology. "He was a colorful character," Davis remembered. "An Englishman with a great sense of humor.
"In clinics, he remembered veterinarians B. F. Hoerlein, McKenzie Heath, Bobby Horne, Richard Hoffer and Jack Geary.
The large animal crew included Schell, Don Walker, John Winkler, Agee Wiggins, future Dean Tom Vaughan, and. Walter J. Gibbons, who "wrote the book on large animal medicine," Davis said.
Walker, in particular, made an impact on Davis. "Dr. Walker became a mentor to me," he said. "Because of him, I was destined to build a career as a livestock veterinarian."
In all its varied aspects, Davis' career never gave him a bad day. "Some were just better than others," he said.
Return to home