Tiger Giving Day


Thank you for your support
With your help we not only met, but exceeded our goals for all five 2022 Tiger Giving Day projects supporting Vet Med programs. Among all projects across the entire AU campus, Tiger Giving Day raised funds from more than 5,000 donors for a record-breaking 51 projects, making Auburn's seventh giving day the most successful.
Your gifts helped the Canine Performance Sciences program "raise a hero," the Gene Machine fight to help sisters, daughters, wives, moms and friends from falling victim to breast cancer, the Southeastern Raptor Center by sponsoring the War Eagle flight on game day, the small animal hospital cover pet emergency care for families in need and the Scott-Ritchey Research Center accelerate gene therapy for devastating diseases.
It is alumni and friends like you who make a difference in the lives of everyone here at the College of Veterinary Medicine. Thank you for your support of Auburn Vet Med on Tiger Giving Day and every day.
AUBURN VET MED TOTAL RAISED
ACTUAL $141,522 // 135% OF GOAL // GOAL: $105,000
TigerGiving.org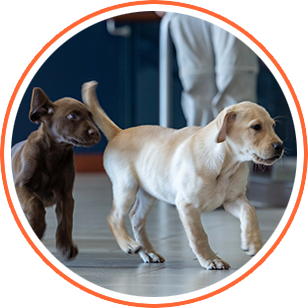 Canine Performances Sciences
Raise a Hero
$43,997
126%
Raised toward our $35,000 goal
414 Donors
The Canine Performance Sciences, or CPS, program in Auburn's College of Veterinary Medicine advances and innovates canine detection technology to increase the capabilities of detection dogs worldwide. This Tiger Giving Day, we raised funds to "Help Raise a Hero." Raising a hero is a costly endeavor. While they are in our program, our puppies eat more than 23,000 pounds of food and the cost to raise one puppy is more than $18,000. These donations will allow us to purchase advanced technologies and critical supplies to help us improve training capabilities, advance cognitive research, streamline field data collection and continue to support our local law enforcement partners.
---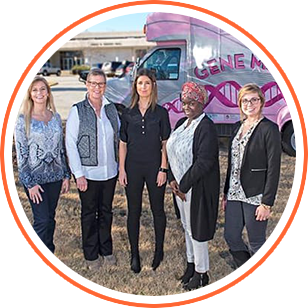 The Gene Machine
Fight Breast Cancer with the Gene Machine
$15,207
152%
Raised toward our $10,000 goal
210 Donors
The Gene Machine travels all over Alabama, often to areas that are medically underserved, reaching out to individuals and family members whose loved ones have been affected by breast cancer. We provide BRCA1 and 2 gene screening and educate communities about cancer risk factors. We've met thousands of people at community events, cancer walks, health fairs, cancer luncheons and even parades. We're searching for more knowledge and a better understanding of what puts people at risk. The funds raised this Tiger Giving Day are a step in the fight to help sisters, daughters, wives, moms and friends from falling victim to breast cancer.
---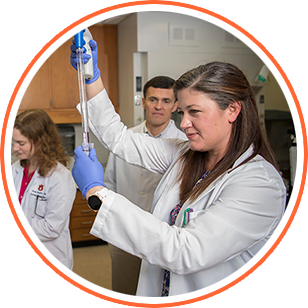 Scott-Ritchey Research Center
Accelerate Gene Therapy for Devastating Diseases
$22,350
112%
Raised toward our $20,000 goal
242 Donors
At the Scott-Ritchey Research Center, we are working every day to improve quality of life for people and animals. Biomedical scientists in the Auburn College of Veterinary Medicine are investigating ways to treat genetic and neurologic diseases, including cancer. In fact, a delivery platform was developed by Auburn researchers that allows for the delivery of gene-based interventions so these treatments can be delivered directly to the brain. From the rare GM1 gangliosidosis and Tay-Sachs diseases, to glioma, Japanese encephalitis, Alzheimer's and even rabies, the work happening at Auburn could ultimately affect humans and animals worldwide. And time is essential. This Tiger Giving Day, we raised funds to purchase a gene therapy tool called the Stunner that will help our researchers save time. The Stunner is a piece of equipment specifically designed to characterize viruses and nanoparticles to aid in quality control of gene therapies.
---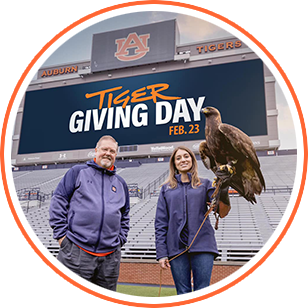 Southeastern Raptor Center
Sponsor the War Eagle Flight on Game Day
$35,165
141%
Raised toward our $25,000 goal
239 Donors
The Southeastern Raptor Center is home to many species of rehabilitated raptors. The SRC team educates the public about different raptor species and rehabilitates injured and orphaned birds brought to the center for care. Helping the Raptor Center meet these critical missions is why Auburn fans and friends were offered the special opportunity to help sponsor one of only eight pregame eagle flights during the 2022 football season. Each sponsorship directly supports the rehabilitation and education missions of the center through facility upgrades, food for resident raptors, medical supplies and other mission-critical needs.
---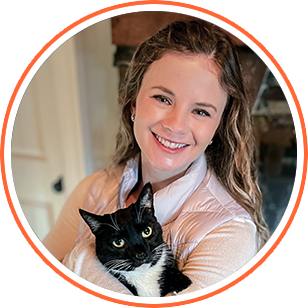 Small Animal Teaching Hospital
Fund Pet Emergency Care for Families in Need
$24,803
155%
Raised toward our $15,000 goal
285 Donors
When pet emergencies happen, it's not only stressful for pets and their owners, but can also be costly, finding owners unprepared for the financial burden. Sometimes grant funds may be available from outside agencies, but they can take days for application processing and often can't be used for emergency care. This Tiger Giving Day, Auburn Vet Med raised funds to help offset the cost of emergency treatment when small animal owners need financial assistance. The Patient Emergency Treatment, or PET Fund, will provide financial assistance to our clients who cannot afford emergency care for their sick or injured pet.
Return to home